Welcome to eBookstore  English  Chinese  Japanese
 New issue: the PDF versions of "An Epic Tale of the People of the Covenant (The origin of Christianity)" in English, Japanese and Chinese editions are now available on Google Play website in 66 countries around the world, and the ePub versions of Japanese and English editions are on Amazon website in 13 countries. All prices are worth US $ 4. Please visit the nearest site and purchase in your favorite currency.


<![if !vml]>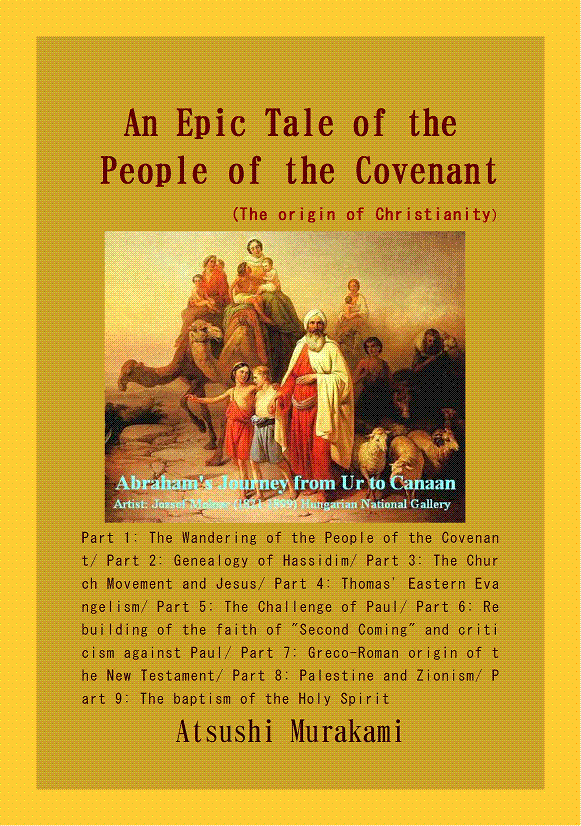 <![endif]>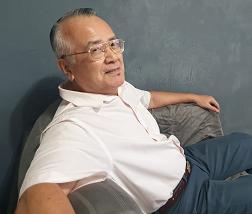 Last year, I published the 6th edition of my book "The Origin of Christianity" with the subtitle "An Epic Tale of the People of the Covenant," paying attention to the fact that Christianity was born from the "church movement" that had occurred in the process of the people of the Covenant scattered all over the world after they had migrated from the Fertile Crescent at the mouths of the Tigris and Euphrates rivers to the Promised Land Canaan. However, later, it became clear that the Ephraim and Manasseh, only who possess the genetic characteristics of Paleo-Mongoloid among the twelve tribes of Israel, played an important role not only in the conquest of Canaan but also in the eastern transmission of Christianity. Thus, this time, I deliver this 7th edition with the main title of "An Epic Tale of the People of the Covenant."
 In creating the augmented part of the 7th edition, I got many hints from the blog of Protestant Bible commentator Mr. Arimasa Kubo (久保有政), who was the first pastor of the Ikebukuro-Nishi Church, and used them as the reference.
December 2020
Atsushi Murakami
Purchase here
 新书『盟约之民的史诗故事 (基督教的起源)』的PDF形式中文,日文和英文版在全球66个国家/地区的Google Play网站上,ePub形式日语和英语版本则在13个国家/地区的Amazon网站上,以均为4美元的价格已出版,请访问最方便的网站,以您喜欢的货币购买。


<![if !vml]>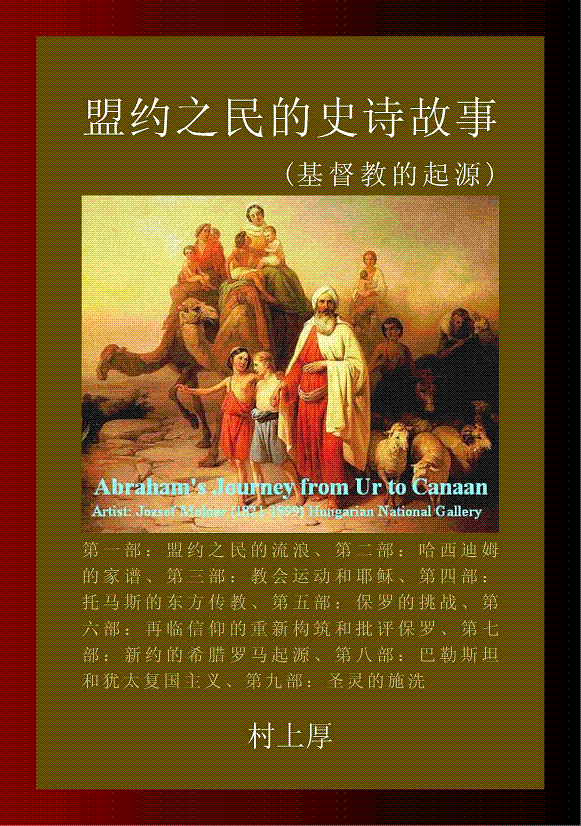 <![endif]>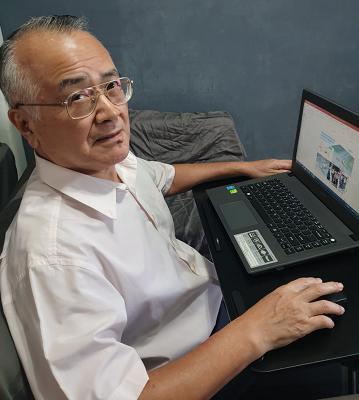 去年付梓第六版《基督教的起源》时,特别注意到基督教是从底格里斯河和幼发拉底河河口的肥沃新月迁移到应许之地迦南的盟约之民被分散到世界各地的过程中发生的『教会运动』里诞生。所以副标题为《盟约之民的史诗故事》。不过,后来知到以色列十二个部落中只拥有古蒙古人的遗传特征的两个部落以法莲和玛拿西,不仅在征服迦南而且在基督教的东方传播中都扮演了重要角色。所以这一次,将《盟约之民的史诗故事》为主题而发布了第七版。
 我在制作第七版的增补部分时,从新教圣经评论家也是日本基督教联合会池袋教会的第一任牧师久保有政先生的博客中获得了很多启示而参考。
2020年12月
村上厚
在这里购买