2017-05-20 ◆Review:The baptism of the Holy Spirit (The way of Suchness)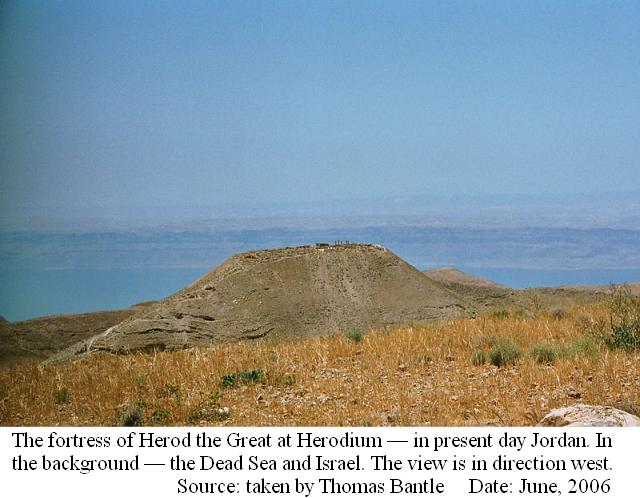 After Herod Antipas, the tetrarch of Galilee, had imprisoned John the Baptist at the fortress Machaerus near the Dead Sea, Jesus chose twelve disciples as his apostles and embarked on a systematic missionary activity. (Mat 10:1-42)
 When John heard in prison what Christ was doing, he sent his disciples to ask him, Are you the one who was to come, or should we expect someone else? Jesus replied, Go back and report to John what you hear and see: The blind receive sight, the lame walk, those who have leprosy are cured, the deaf hear, the dead are raised, and the good news is preached to the poor. Blessed is the man who does not fall away on account of me. (Mat 11:2-6)
○Rebuilding of the Gospel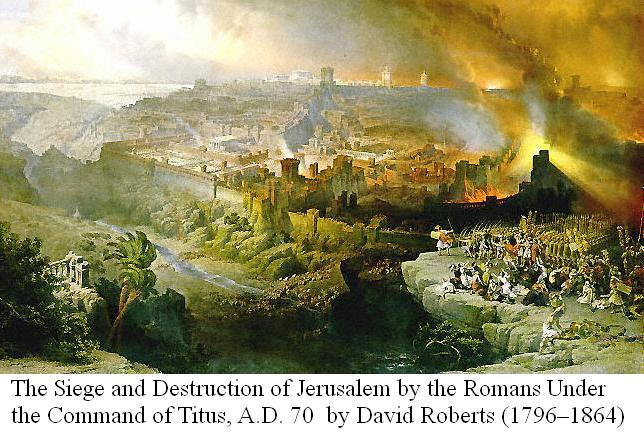 As a result of the first and the second Jewish war which occurred in AD 66 and 70 respectively, not only Jerusalem church disappeared but the temple and the city of Jerusalem itself were also completely destroyed. In the four Gospels of the New Testament, that were completed one after another after the Jewish war, seem to reflect how the different groups, which had led the early church movement, digested these setbacks.
 These groups may have included the most of Hebraists of the Jerusalem Church who had led by Simon, the younger brother of James the Less, fled the city just before siege by Roman army and withdrawn to Pella, the Hellenists belonged to the Antioch Church which had been led by Barnabas and Mark, the group of the Gentile Church led by the Paul (who had already died at that time) and Luke, the group led by Peter who is said to have been executed in Rome around the same time of Paul's execution, the group led by John, the son of Zebedee, who is said to have been exiled to an isolated Island Patmos in the Aegean Sea and the Gnostic group represented by Thomas, Nathanael, Philip and perhaps Judas of Iscariot etc.
(Background of the Twelve Apostles)
 A new concept of the Jesus' Kingdom rebuilt by them can be seen in the following description of the Gospel of Matthew, which seems to have been compiled by the group that had taken refuge to Pella under the Herodian royal family.
○Jesus' Kingdom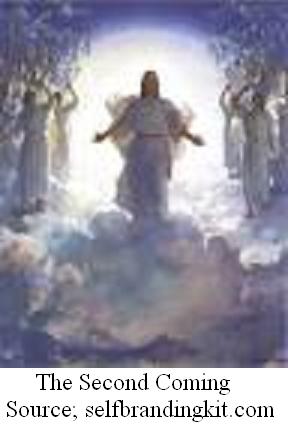 As John's disciples were leaving, Jesus began to speak to the crowd about John: What did you go out into the desert to see? A reed swayed by the wind? If not, what did you go out to see? A man dressed in fine clothes? No, those who wear fine clothes are in kings' palaces. Then what did you go out to see? A prophet? Yes, I tell you, and more than a prophet. This is the one about whom it is written: 'I will send my messenger ahead of you, who will prepare your way before you.' I tell you the truth: Among those born of women there has not risen anyone greater than John the Baptist; yet he who is least in the kingdom of heaven is greater than he. From the days of John the Baptist until now, the kingdom of heaven has been forcefully advancing, and forceful men lay hold of it. For all the Prophets and the Law prophesied until John. And if you are willing to accept it, he is the Elijah who was to come. He who has ears, let him hear. (Mat 11:7-15)
 Jesus made the people, who would live in his kingdom, known to us as the spiritual ones just as Jesus himself who was at the Father's side but was not born of a woman through describing John the Baptist as the greatest among those born of women; yet he who was least in the kingdom of heaven was greater than he. Jesus also warned that from the days of John the Baptist until then, the spiritual new kingdom had been forcefully advancing, and forceful men laid hold of it. This warning reflects not only the confrontation with Jewish radicals who accused the group of traitor, because they had escaped from Jerusalem before being surrounded by the Roman army but also the infighting between Hellenists and Hebraists which became manifest from the inception of Jerusalem Church's inauguration.
○Passionless teaching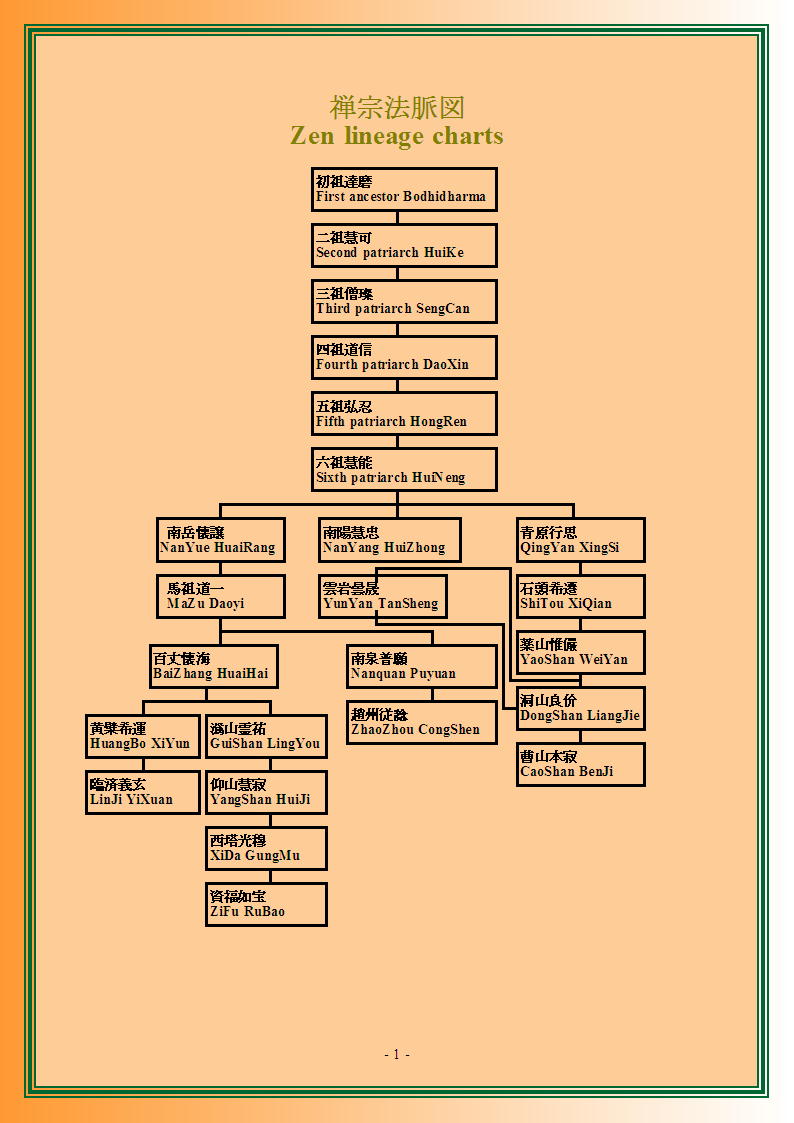 Zen Master DongShan LiangJie (807-869), who had studied under Master LingMo (747-818) at Mount Wuxie of Zhejiang province and had been ordained at the age of twenty-one, journeyed on foot all over the country. He met Master WeiShan (771-853) after visiting Master QuanShan (748-835).
 LiangJie said to WeiShan: "I have just heard that there is a way of teaching through passionlessness, that is being practiced by the National Teacher NanYang HuiZhong (675-775), but I have not yet understood its real meaning."
 WeiShan told him plainly its meaning, saying, "I teach it here too. However, I have not yet found the man to whom I can teach it."
 But LiangJie did not understand and urged WeiShan to tell him about it.
 Then WeiShan explained its meaning more kindly, "My mouth which was given me by my parents never dares to utter a word."
 However, LiangJie still did not notice it and continued to ask, "Is there any one else besides you who has also devoted himself to this teaching?"
 WeiShan might have thought, "There is still somewhat good in this young man." He advised, "When you leave here and come to a place where there are stone chambers connected with each other, you will find there Master YunYan (742-841)."
 When LiangJie came to YunYan, he asked him: "What kind of man is able to hear the teaching of Dharma through passionlessness?"
 YunYan replied: "It is one's own passionlessness which can hear the teaching of Dharma through passionlessness."
 LiangJie asked: "Can you hear it?"
 Master YunYan said: "If I can hear it, then you will not hear me teaching the Dharma."
 LiangJie replied: "If this is so, it means that I do not hear you teaching the Dharma."
 Master YunYan challenged him: "When I taught the Dharma, even you did not hear it. How can you expect to be taught by passionlessness."
 Thereupon LiangJie composed a gatha, and presented it to YunYan: It is strange indeed! It is strange indeed! Dharma taught by passionlessness is beyond the imagination. Listening through your ear you cannot understand; But you will be aware of it by listening with your eyes. After presenting the gatha, LiangJie asked leave of Master YunYan, who said to him: "Where are you going?"
 LiangJie replied, "Although I am leaving you, I have no idea where my next stop will be." And Asked, "After you have passed away how can I answer someone if he wants me to describe what you were like?"
 "You just say to him, 'This (遮個) is!'" YunYan replied.
 LiangJie could not understand and kept silent for a while.
 YunYan said to him again: "You must be very careful, as you are carrying this (遮個) great thing."
○The way of Suchness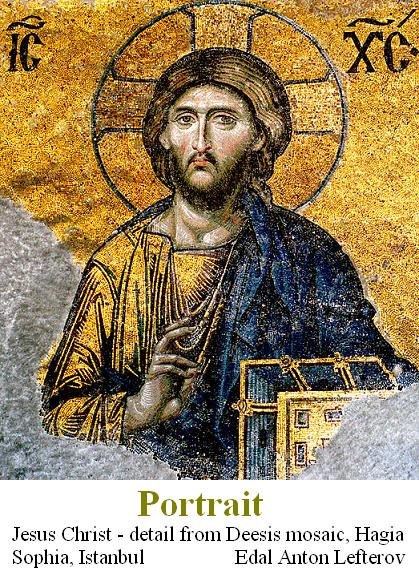 LiangJie was still puzzled. Later when he was crossing the water and saw his image reflected, he suddenly understood the teaching of YunYan. Thus he made the following gatha:
"You should not search it through others.
If you do, the Truth will become more remote from you.
But when alone I proceed through myself,
Every where I go I meet him (The Way/ The Truth).
Now, he is not other than myself;
Yet, I am not he.
Only if you understand this,
Will you identify with Tathata."
 After a quite long period of time, one day, on the occasion of offering food to the portrait of Master YunYan, a monk asked Master LiangJie: "Is this (portrait) not what our late Master meant when he said that 'This is'? "
 "Yes, it is!" Master LiangJie answered.
 "What did 'This is' mean when Master YunYan said it?" asked the monk.
 "I almost misunderstood him when he said it." replied the Master.
 "I wonder whether the late Master knew the Truth." continued the monk.
 "If he did not know it, he would have tried to tell the way of
suchness
(恁麼道). If he did know it, he would have only done suchness (恁麼道) inexpressibly."<To be continued>