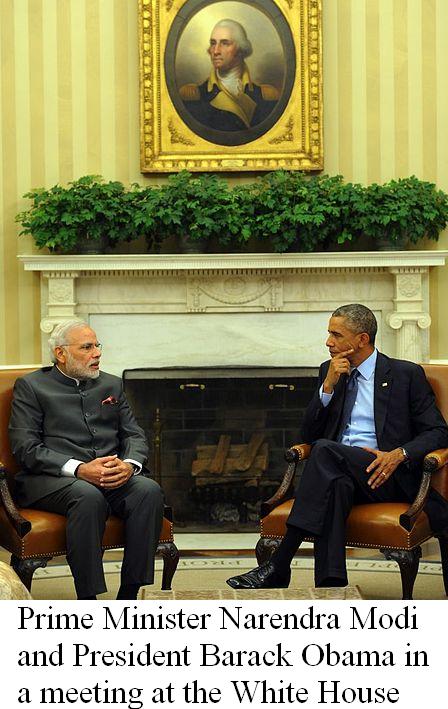 【New Delhi】Ahead of President Barack Obama's visit, the government is readying a big sales pitch in the US for its Make in India initiative and simultaneously holding parleys with officials in Washington to unveil some big announcements during the trip later this month.
 Department of industrial policy and promotion (DIPP) secretary Amitabh Kant will head the team travelling to the US for an outreach on Make in India in Washington to drive investments in smart cities, industrial corridors and defence manufacturing.
○Russia seeks stronger defence ties with India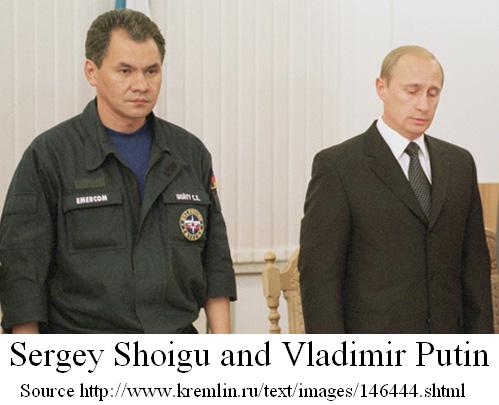 【New Delhi】Ahead of US President Barack Obama's visit to India as the chief guest at the Republic Day function, Russian defence minister Sergey Shoigu will arrive in New Delhi on January 21 to meet his Indian counterpart Manohar Parrikar.
 During his two-day visit, the Russian defence minister will be meeting Parrikar under a mechanism that was recently created for top-level Russia-India meetings. The two ministers will conduct the 15th meeting of the Russian-Indian Inter-Governmental Commission on Military-Technical Cooperation where they will discuss the fifth generation fighter aircraft, multi-transport aircraft, and Prime Minister Narendra Modi's 'Make in India' initiative.
○Netaji Subhas Chandra Bose's Japanese associate Sauchiro Misumi all praise for PM Narendra Modi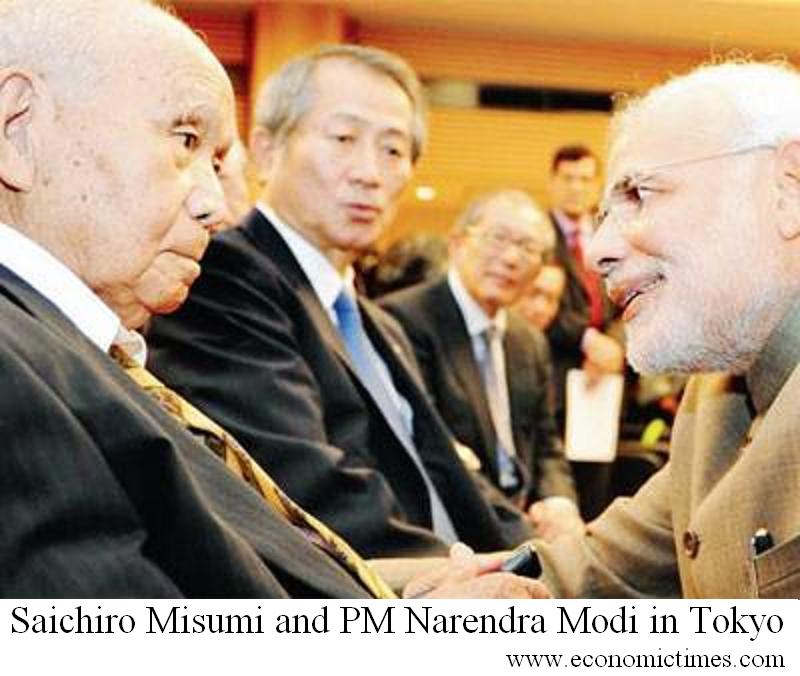 【New Delhi】Subhas Chandra Bose's oldest Japanese associate, 99-yearold Saichiro Misumi, the subject of a special documentary film to be made by India, is all praise for Prime Minister Narendra Modi while being critical of his predecessors, especially the late Jawaharlal Nehru.
 While crediting Modi with the "deepest understanding of Japan", Misumi has said in a video interview that successive Indian PMs have been "mostly interested in the West and almost none of them had favourable feelings towards Japan".
 Modi had announced the documentary during his trip to Japan in September, saying he had asked Indian Ambassador to Japan Deepa Wadhwa to depute a video team to be with Misumi for a month, interview him and record his account of his closeness with Bose. The government on December 31 invited Expression of Interest (EoI) from private filmmakers to make a 30-minute documentary on Misumi that is planned to be exhibited in India as well as abroad. EoI specifies that interested filmmakers will be provided copies of Misumi's video interview as background material.
○Ready to back Mufti, Omar tells governor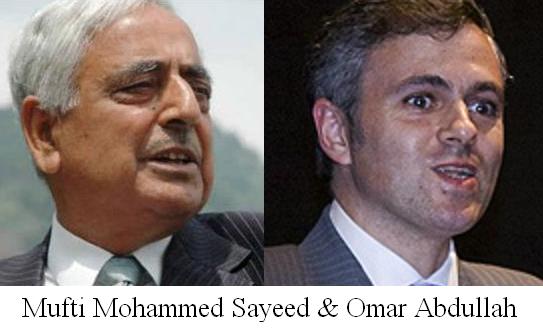 【Srinagar】Omar Abdullah on the 13th of January formally informed governor N.N. Vohra that the National Conference was ready to back a People's Democratic Party-led government in Jammu and Kashmir.
 The move is being seen as an attempt by the NC to score political points over Mufti Mohammed Sayeed's PDP, which is more inclined to tie up with the BJP. The PDP won 28 seats, BJP 25, NC 15 and the Congress 12 in the 87-member House in the 2014 elections.
 "JK National Conference has written to Gov. Vohra sahib reiterating our offer of support to J&K People's Democratic Party and asking him to call us before deciding assembly viability," NC working president Omar tweeted today.
【News source】
Ahead of Barack Obama's visit, big sales pitch awaits US for Make in India
Russia seeks stronger defence ties with India
Netaji Subhas Chandra Bose's Japanese associate Sauchiro Misumi all praise for PM Narendra Modi
Ready to back Mufti, Omar tells governor
Omar writes to J&K guv, offers support to PDP
SEAnews eBookstore
SEAnews eBookstore(GoogleE)
Readers' Voice
Your Comments / Unsubscribe
Please do not directly reply to the e-mail address which is used for delivering the newsletter. The mailbox is not monitored.
SEAnewsFacebook
SEAnewsGoogle