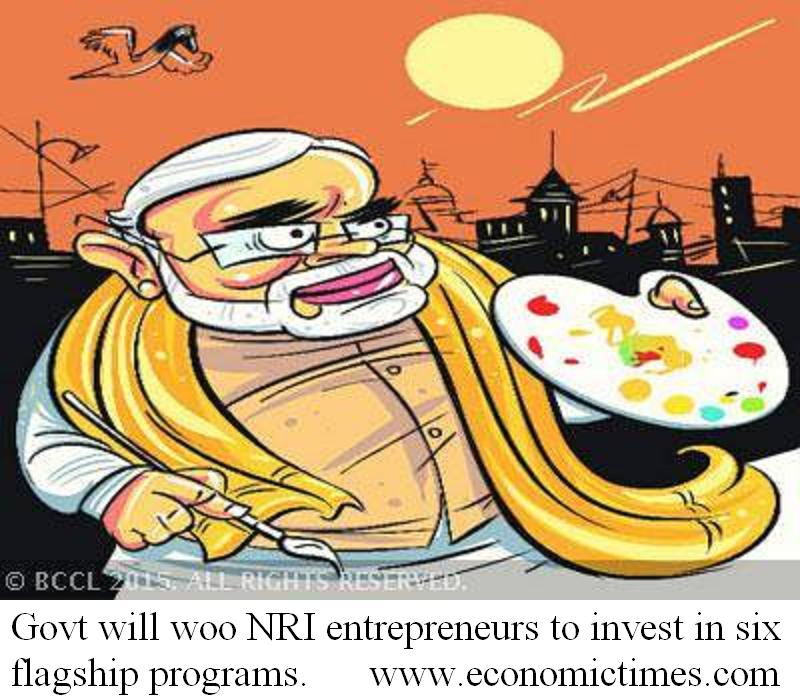 【New Delhi】The Narendra Modi government will utilise the upcoming Pravasi Bharatiya Divas in Gandhinagar next week to woo NRI and PIO entrepreneurs to invest in six flagship programs, including Digital India, Make in India, Clean Ganga campaign, Swachh Bharat and skills development initiative.
 "Diaspora outreach is a key element of the Modi government's foreign policy initiatives and this edition of the divas would be a step to enhance the stakes of diaspora in India," a senior government official told ET.
 Overseas Indians are keen on exploring investment opportunities in the country especially in tech-based start-ups, clean energy, smart cities and education and skill development, said Charu Mathur, CEO, Overseas Indian Facilitation Centre (OIFC), which is the economic engagement arm for Indian diaspora under the Ministry of Overseas Indian Affairs.
○UP govt woos NRIs with 5 Metro projects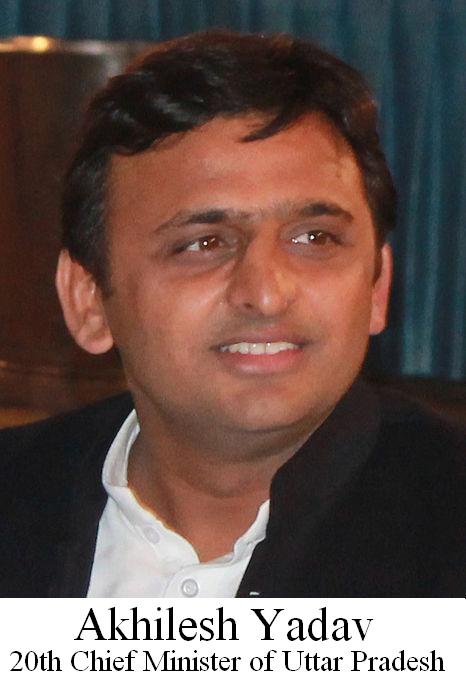 【Ahmedabad】On the eve of the 13th Pravasi Bharatiya Divas (PBD), which is being held in Gujarat for the first time from January 7-9, political one-upmanship is on display.
 At a media briefing held by the Uttar Pradesh state government, Madhukar Jetley, adivsor to the Uttar Pradesh government for NRI department, said the Akhilesh Yadav-led UP government has started working on five metro rail projects, including one in Varanasi, the constituency which the Prime Minister Narendra Modi, represents in the Lok Sabha.
 "We have set up the NRI department in May 2014 to facilitate NRI investment in Uttar Pradesh," he said. He added that the entire project of five metro rails in cities, including Varanasi, Lucknow and Agra, would require an investment of about Rs. 2.5 lakh crore.
【News source】
Government to invite NRIs to invest in 6 flagship programs including Digital India & Make in India
Gujarat's Pravasi Bharatiya Divas: Overseas Indians to look at investment opportunities at meet
Gujarat's Pravasi Bharatiya Divas: UP govt woos NRIs with 5 Metro projects
SEAnews eBookstore
SEAnews eBookstore(GoogleE)
Readers' Voice
Your Comments / Unsubscribe
Please do not directly reply to the e-mail address which is used for delivering the newsletter. The mailbox is not monitored.
SEAnewsFacebook
SEAnewsGoogle