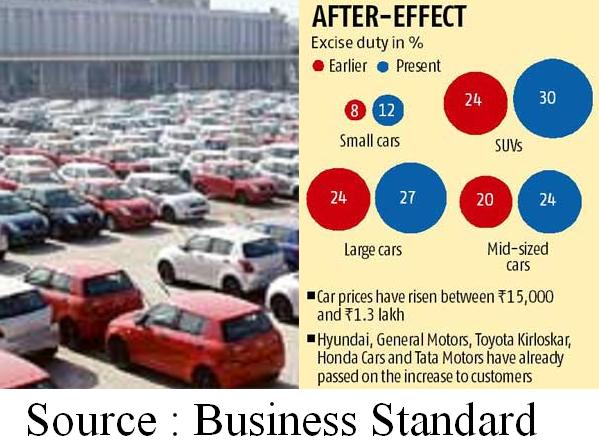 【Mumbai】The new year has pushed the automotive industry on the back foot with prices of cars and sports utility vehicles (SUVs) soaring by five-to-six per cent with the withdrawal of the excise duty concession in December 2014.
 As excise duty increased by at least four per cent from January 1, across vehicle segments, car prices have shot up by amounts between Rs 15,000 and Rs 1.3 lakh. Besides, other costs such as road tax and value-added tax have made the price increase much bigger.
 While Hyundai, General Motors, Toyota Kirloskar, Honda Cars and Tata Motors have already passed on the increase to customers, sports utility vehicle segment leaders Mahindra & Mahindra and Nissan are likely to increase prices this week.
○Car makers offer airbags as standard before govt order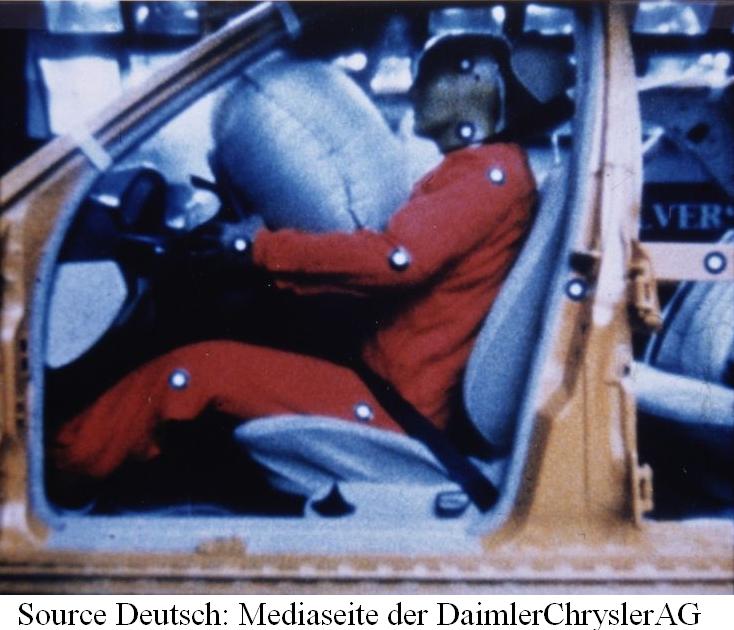 【Mumbai】Automotive companies are taking the government's diktat on improving safety in cars seriously, with at least two companies now offering airbags on most of their products sold in India.
 Toyota Kirloskar Motors, the Indian subsidiary of Toyota Motor Corporation, has introduced airbags in multiple variants of the 10 models it retails in the country.
 German car maker Volkswagen was the first company to offer airbags on all its variants in India from the beginning of this year.
○Automotive Research Association of India sets up new facility at Chakan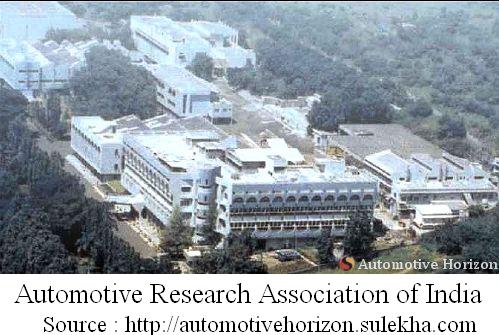 【Pune】Pune based auto testing agency the Automotive Research Association of India is setting up new structural dynamics lab and centre of excellence (CoE) for fatigue testing in the country at Chakan. The total investment for the project is of Rs 210 crore.
 The laboratory will cover powertrain engineering. It will have advanced equipment for development of all types of powertrains including transmission for diesel, petrol, hybrid and green technologies.
 The funding has come through the umbrella project called NATRiP Project (National Automotive Testing Infrastructure Project) of the government of India.
 Along with this, the Automotive Research Association of India (ARAI) is also setting up inspection and certification test centres under Ministry of Road transport and Highways. The centres will be located at Nashik, Surat, Chindwara, Bangalore and Telengana.
【News source】
Car prices soar on 4% hike in excise duty
Maruti Suzuki hikes prices by up to 31,600
Hyundai hikes vehicle prices by up to Rs. 1.27 lakh
Car makers offer airbags as standard before govt order
Automotive Research Association of India sets up new facility at Chakan
SEAnews eBookstore
SEAnews eBookstore(GoogleE)
Readers' Voice
Your Comments / Unsubscribe
Please do not directly reply to the e-mail address which is used for delivering the newsletter. The mailbox is not monitored.
SEAnewsFacebook
SEAnewsGoogle