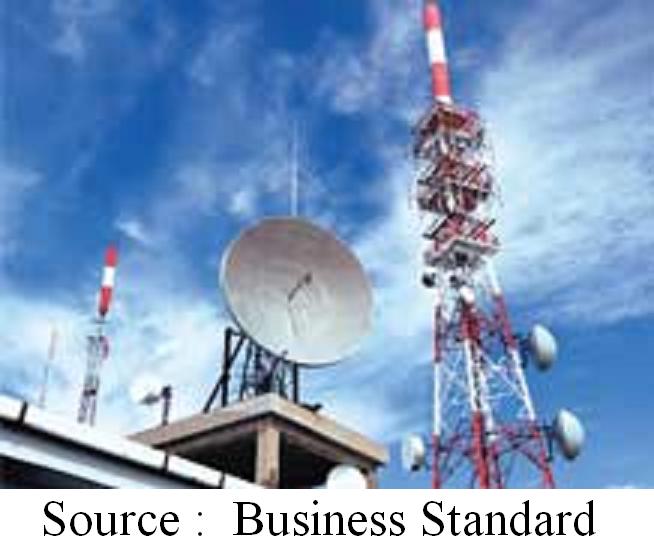 【New Delhi】Telecom spectrum prices are expected to go through the roof, as was the case in 2010, when leading operators went into financial trouble after forking out Rs 67,000 crore for only three slots of 3G spectrum (five MHz each).
 Operators say while at least four operators will participate in the auction, the number of slots (of five MHz in different bands) up for grabs will only be three to four in each circle. Rajan Matthews, secretary general of the Cellular Operators Association of India, says, "With four to six players expected to participate in the auction, the government's decision to raise prices and put only five MHz of 2,100-MHz spectrum up for bids, instead of 20 MHz, will lead to a huge increase in prices, which telcos cannot afford."
 The Telecom Regulatory Authority of India (Trai) on December 31 had recommended a base price at Rs 2,720 crore per megahertz. However, according to sources, Inter-ministerial panel Telecom Commission (TC) on the 7th of January discussed Trai's proposals on 2100 MHz band base price, used for 3G services, in its meeting and decided to send back the recommendations for a review.
○DoT for 15-yr tax holiday for domestic mobile manufacturing, lower VAT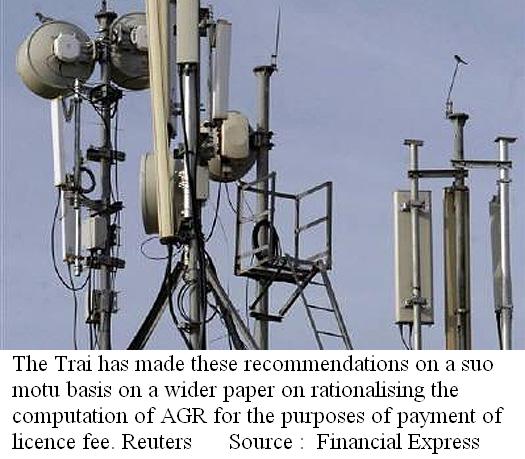 【New Delhi】To rejuvenate mobile phone manufacturing in the country, the department of telecom (DoT) is believed to have sought a 15-year tax holiday on domestic production of handsets and a lower uniform value-added tax rate among other relaxations.
 The DoT's investment cell recommendation, which comes ahead of the Budget next month, is based on input from industry bodies. According to a report by the Indian Cellular Association, mobile phone exports are expected to fall to zero in 2015 from the Rs 2,450 crore estimated in 2014, mainly due to suspension of handset production at Nokia's Chennai plant.
○Samsung India launches 4 smartphones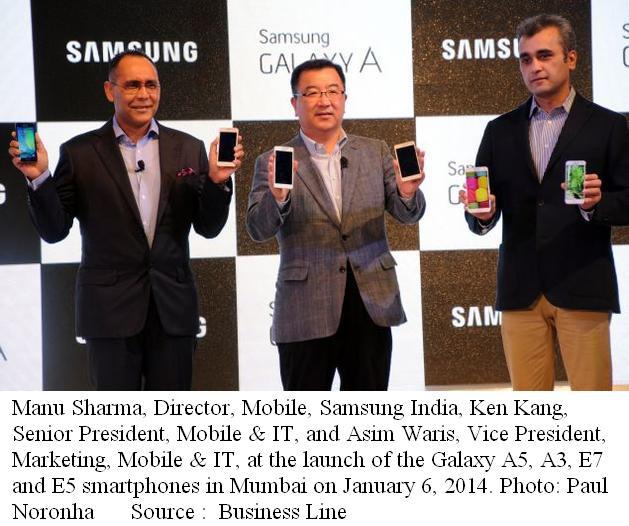 【Mumbai】Samsung India Electronics has launched four smartphones – GALAXY A5, GALAXY A3, GALAXY E7 and GALAXY E5 - targeting mid-segment users in the country.
 GALAXY A5 and GALAXY A3 are the company's slimmest smart phones to date, while India becomes the first country to get dual-SIM GALAXY E7 and GALAXY E5.
 Asim Warsi, Vice President, Marketing, Mobile & IT at Samsung India, said, "Both GALAXY A and GALAXY E smart phones have been designed to empower young minded-consumer and provide accessibility to iconic design and flagship GALAXY features. We are confident that the launch of these new devices will further expand our presence in the mid-segment of mobile phones market in India."
【News source】
Spectrum prices likely to soar in February auction
Telecom Commission sends back 3G spectrum proposals to Trai
Reserve price for 2,100-MHz band likely today
While lack of spectrum hits telcos, Trai bats for cut in licence fee
DoT for 15-yr tax holiday for domestic mobile manufacturing, lower VAT
Samsung India launches 4 smartphones
SEAnews eBookstore
SEAnews eBookstore(GoogleE)
Readers' Voice
Your Comments / Unsubscribe
Please do not directly reply to the e-mail address which is used for delivering the newsletter. The mailbox is not monitored.
SEAnewsFacebook
SEAnewsGoogle