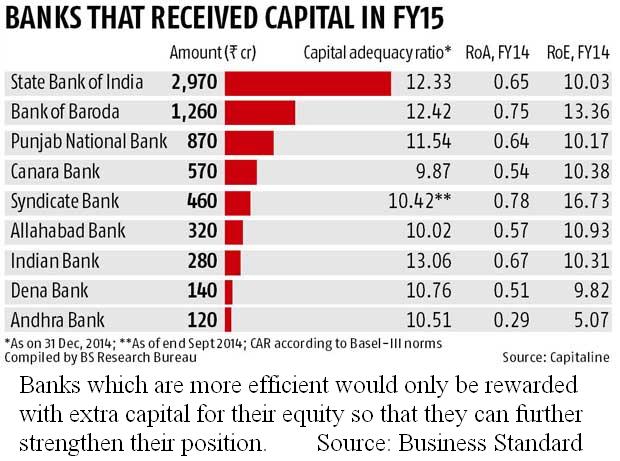 【New Delhi】The government will soon infuse R6,990 crore in nine public sector banks (PSBs) as the first tranche of capital infusion for which the government has allocated Rs. 11,200 crore in the Budget for 2014-15 to enhance their capital and to meet global risk norms.
 "Banks which are more efficient would only be rewarded with extra capital for their equity so that they can further strengthen their position," an official statement said on the 7th of February. As a result, some lenders reeling under pressure due to mounting bad loans and depleted capital reserves have been left out. Among the beneficiaries, largest public sector lender State Bank of India (SBI) leads the pack with a capitalisation of Rs. 2,970 crore, followed by Bank of Baroda (BoB) Rs. 1,260 crore, Punjab National Bank (PNB) Rs. 870 crore and Canara Bank Rs. 570 crore.
○RBI conducts liquidity operations on Saturday to tackle outflows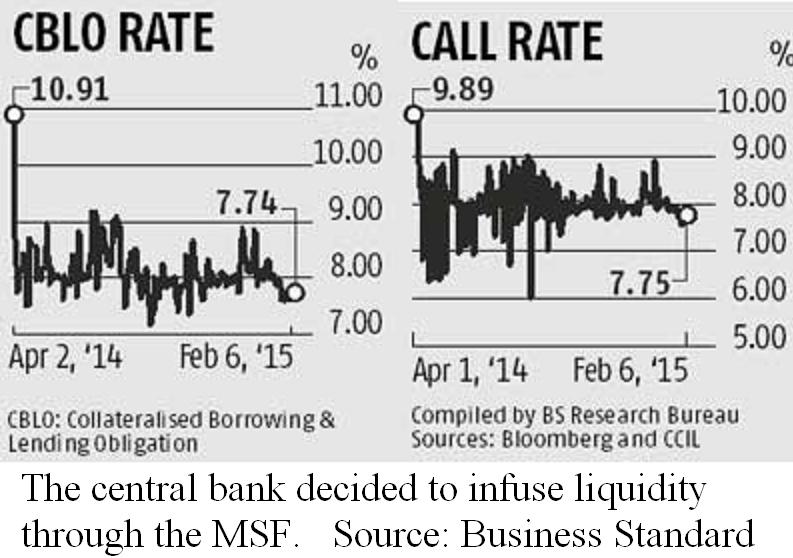 【Mumbai】The Reserve Bank of India (RBI) decided to offer funds to banks for two days through the marginal standing facility (MSF) on the 7th of February to ease liquidity for banks as outflows rose on account of tax.
 The MSF was conducted today and its reversal will take place on Monday. The MSF being the penal rate is set at 8.75 per cent above the repo rate of 7.75 per cent. In the past banks have asked the RBI to conduct repo auctions every Saturday, but the central bank decided to infuse liquidity through the MSF just for today.
【News source】
Govt. to infuse Rs. 6,990 crore in nine public sector banks
Govt to infuse Rs 6,990 cr in public sector banks; SBI gains the most
Perform or perish: Govt's message to public sector banks
Centre adopts new criteria for capital infusion into banks
RBI conducts liquidity operations on Saturday to tackle outflows
SEAnews eBookstore
SEAnews eBookstore(GoogleE)
Readers' Voice
Your Comments / Unsubscribe
Please do not directly reply to the e-mail address which is used for delivering the newsletter.
SEAnewsFacebook
SEAnewsGoogle