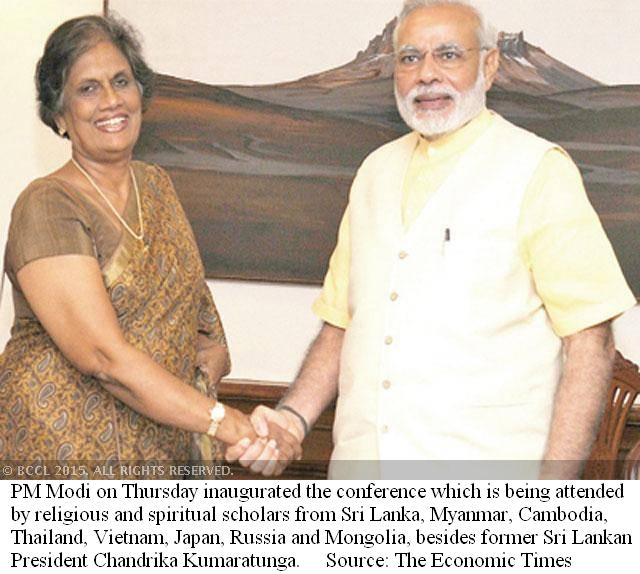 【New Delhi】Narendra Modi government is hosting a conference on 'Global Hindu-Buddhist Initiative' on conflict avoidance with an eye on leveraging its soft power as it looks to promote socio-cultural ties through diplomacy among countries with a common heritage.
 PM Modi on the 3rd of September inaugurated the conference which is being attended by religious and spiritual scholars from Sri Lanka, Myanmar, Cambodia, Thailand, Vietnam, Japan, Russia and Mongolia, besides former Sri Lankan President Chandrika Kumaratunga. Japan's Prime Minister Shinzo Abe sent a video message on the occasion saying the "aim of the symposium deeply chimes with my belief ". The conclave will conclude with a trip to Bodhgaya on the 5th of September.
○I have no fashion designer; says Modi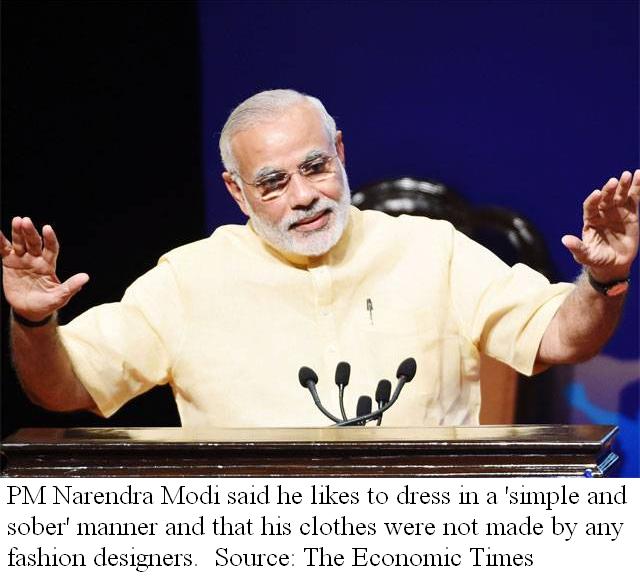 【New Delhi】Prime Minister Narendra Modi, whose dressing style and dapper appearance have often drawn attention, on the 4th of September said he does not have a fashion designer for his outfits, including the signature short-sleeved kurta.
 "It is just rumours that I have a fashion designer. I only dress simple," Modi told a student who complimented him on his "unique sense of dressing" and described him as "brand ambassador for Indian clothing" during an interaction with school children on the eve of Teachers' Day.
【News source】
PM Modi highlights India's Buddhist heritage, takes a swipe at Pakistan
Teacher's Day: My clothes are simple, not made by designers, says PM Narendra Modi
SEAnews eBookstore
SEAnews eBookstore(GoogleE)
Readers' Voice
Your Comments / Unsubscribe
Please do not directly reply to the e-mail address which is used for delivering the newsletter.
SEAnewsFacebook
SEAnewsGoogle