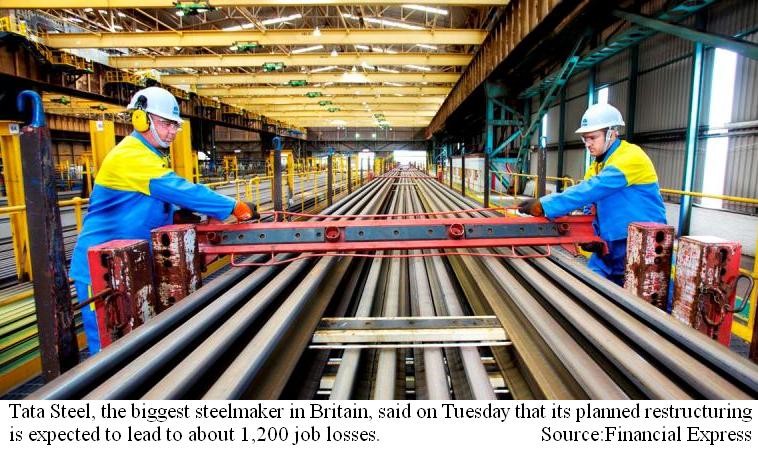 【London】Tata Steel Long Products Europe business on the 20th of October said it has decided to stop producing steel plates, because of increasing imports of cheap steel from China, a stronger pound and high electricity costs.
 The decision would lead to about 1200 job losses at the unit. Instead, the company would be focusing on higher-value markets with a focus on developing stronger and lighter products for its customers, it said. Bimlendra Jha, executive chairman of the standalone Long Products Europe business said in a statement that the Tuesday's move is the next step in reshaping its business "to give it the best chance of survival in this fiercely-competitive global marketplace."
○Tata Steel to source water from Nilachal Ispat for Kalinganagar plant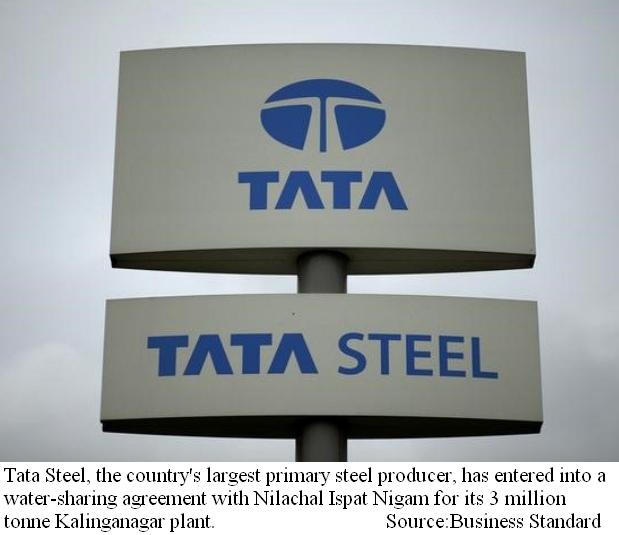 【Mumbai】Tata Steel, the country's largest primary steel producer, has entered into a water-sharing agreement with Nilachal Ispat Nigam for its 3 million tonne Kalinganagar plant.
 Tata Steel is yet to secure land acquisition approvals for inter-connectivity for its own water supply to the plant scheduled to be commissioned by December. "Tata Steel will receive water from Nilachal Ispat from November 1 for a period of one year," an executive at Nilachal Ispat told Business Standard. "The government of Odisha has issued us permission to supply up to 17.5 cubic meter per second (42,000 cu meter per day) of water and we will try to supply the entire quantity to the Tata plant," he added.
【News source】
Tata Steel to cut around 1,200 jobs in Europe in restructuring
Tata Steel expected to cut 1,200 jobs in UK: Reports
Tata Steel to source water from Nilachal Ispat for Kalinganagar plant
SEAnews eBookstore
SEAnews eBookstore(GoogleE)
Readers' Voice
Your Comments / Unsubscribe
Please do not directly reply to the e-mail address which is used for delivering the newsletter.
SEAnewsFacebook
SEAnewsGoogle
SEAnews world circulation