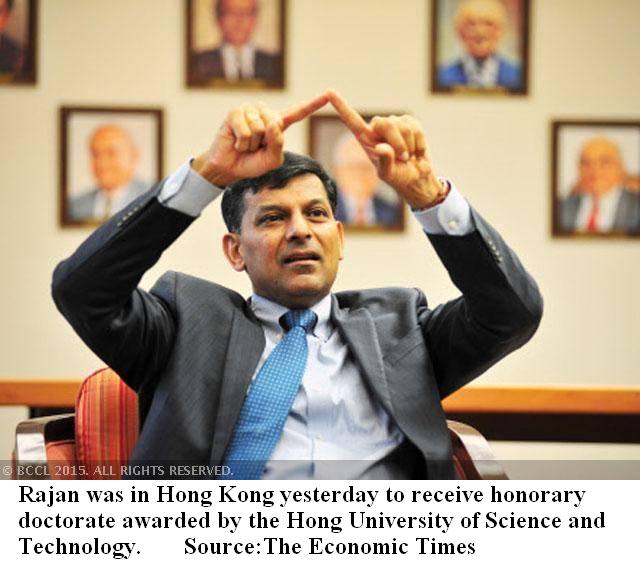 【Beijing】"The prime minister has clearly laid out a path for improving relations with neighbours. The focus is on the East, rather than the traditional emphasis on the West."
 In an interview with the South China Morning Post Reserve Bank of India (RBI) Governor Raghuram Rajan, pointed to "growing interdependence" between India and China. "Whether it is through the Asian Infrastructure Investment Bank or through China's Silk Road initiative, we will have greater engagement with China and Chinese projects. This will also feed well into China's interests in expanding its engagement in the region," he said.
 Rajan also voiced support for the yuan's International Monetary Fund (IMF) ambitions, combining a call for multilateral institutions to grant greater recognition to emerging markets, with a dismissal of claims that China sparked a currency war in August. It's unfair to pin the blame on the August 11 yuan devaluation because currencies were already declining due to the "unconventional monetary policies" of some nations, Rajan was cited as saying in his interview. RBI is including yuan assets to diversify its holdings, he said.
○July-Sept GDP to grow 7.5%, 50 bps repo rate cut in H1 2016
【New Delhi】India is likely to clock a growth rate of 7.5 per cent for the July-September quarter, while the Reserve Bank is expected to go for 50 basis points cut in interest rate in the first half of next year amid softer inflation, says a Barclays report.
 According to the global financial services firm, India's macroeconomic data is largely "favorable" and inflationary pressures are expected to stay lower for a longer time.
 According to official figures retail inflation stood at 5per cent in October, while the Wholesale Price Index (WPI) contracted to 3.8per cent during the month.
○Modi's gold deposit scheme attracts only 400 grammes so far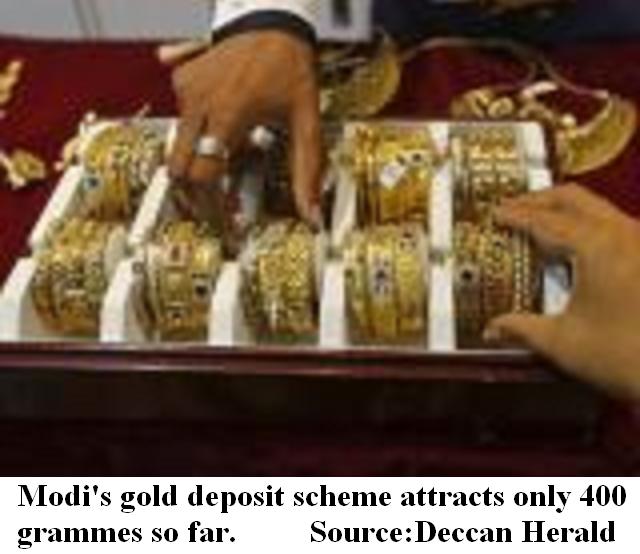 【New Delhi】A gold deposit scheme launched amid fanfare by Indian Prime Minister Narendra Modi two weeks ago has so far attracted only 400 grams, an industry official said on the 19th of November, out of a national hoard estimated at 20,000 tonnes.
 Modi has urged Indians to put gold stashed in homes and temples in the bank, offering modest rates of interest that earlier schemes have lacked. His government has also launched 'paper' gold in the form of gold-backed bonds.
【News source】
Unfair to blame China for any currency war, says Rajan
China's economic slowdown adversely affected India: Raghuram Rajan
July-Sept GDP to grow 7.5%, 50 bps repo rate cut in H1 2016
Modi's gold deposit scheme attracts only 400 grammes so far
SEAnews eBookstore
SEAnews eBookstore(GoogleE)
Readers' Voice
Your Comments / Unsubscribe
Please do not directly reply to the e-mail address which is used for delivering the newsletter.
SEAnewsFacebook
SEAnewsGoogle
SEAnews world circulation