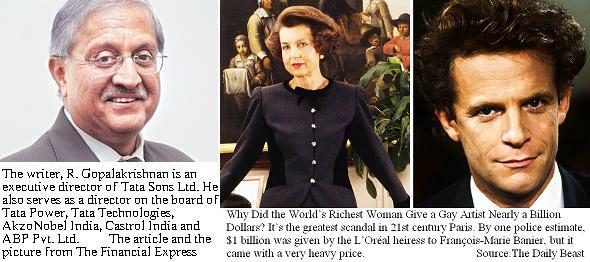 【New Delhi】A CEO could evoke reverence from his board of directors for many reasons. It could be any of the 5Cs: Competence, clan, connections, charisma or a combination. The phenomenon is not rare.
 As a rule, it is a challenge for any board to deal with a revered CEO. If the CEO is god-like and is under the spell of another godman, then it is really very tough situation. Think of how the Aztecs lost Mexico under the spell of Huitzilopochtli, Czar Nicholas lost Russia under the spell of Rasputin, or L'Oreal heiress, Liliane Bettencourt, came under the influence of Francois-Marie.
○Allegations against CEO Chanda Kochhar can affect business: ICICI Bank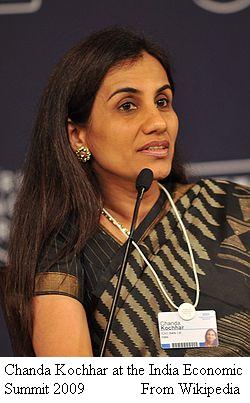 【Mumbai】Private lender ICICI Bank said that the allegations against its Managing Director and chief executive officer Chanda Kochhar could adversely impact its ability to do business, in a filing to US markets regulator Securities and Exchange Commission (SEC).
 Kochhar is facing allegations of conflict of interest and quid-pro-quo in a loan given to the Videocon group. The bank has faced three whistleblower complaints during the year, accusing it of having lax controls over operations. Following the second whistleblower complaint, the bank board appointed former Supreme Court judge B N Srikrishna to probe allegations of conflict of interest against Kochhar. Kochhar is on leave until the investigation is over.
While the bank came under SEC's scanner earlier this month, Securities Exchange Board of India (SEBI) issued a show-cause notice to Kochhar and the Bank in May 2018. The Central Bureau of Investigation (CBI) also initiated a preliminary enquiry against various individuals and firms including unknown officers and/or officials of the bank.
○Mistry approaches NCLAT against his removal from Tata Sons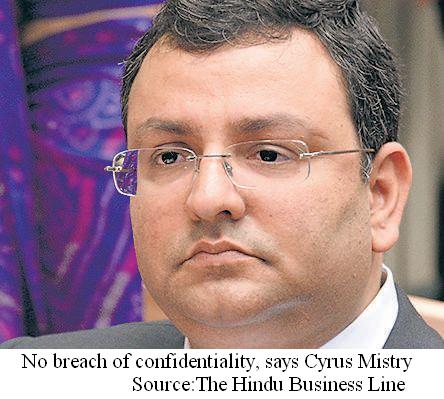 【Mumbai】Ousted Tata Sons chairman Cyrus Mistry on August 3 approached the National Company Law Appellate Tribunal (NCLAT) against the order of NCLT dismissing his plea challenging his removal as chairman of the company.
 "We have filed the appeal today," Mistry's counsel said. Asked as to when would the matter be listed for hearing, the counsel said: "Nothing has been decided as of now."
 On July 9, NCLT Mumbai had dismissed pleas of Cyrus Mistry challenging Mistry's removal as Tata Sons chairman as also the allegations of rampant misconduct on part of Ratan Tata and the company's Board.
 Mistry, who was the sixth chairman of Tata Sons, was ousted from the position in October 2016. He had taken over as the chairman in 2012 after Ratan Tata announced his retirement. Two months after his removal, Mistry's family-run firms Cyrus Investments Pvt Ltd and Sterling Investments Corp approached the NCLT as minority shareholders, against Tata Sons, Ratan Tata, and some other board members.
 Mistry in his pleas primarily argued that his removal was not in accordance with the Companies Act and that there was rampant mismanagement of affairs across Tata Sons. He also alleged that Tata Trust chairperson Ratan Tata and trustee N Soonawala interfered with the day-to-day operations of the group companies, they acted as shadow directors, and all of the above caused massive revenue loss for the group.
 The Tata Group had denied all charges and said Mistry was removed because the Board had lost confidence in him.
【News source】
When a 'revered' CEO is accused
Allegations against CEO Chanda Kochhar can affect business: ICICI Bank
Mistry approaches NCLAT against his removal from Tata Sons
○One world:The aim of SEAnews