◆Modi-Trump meet at Osaka G20 provides a road map to moving Indo-US relations forward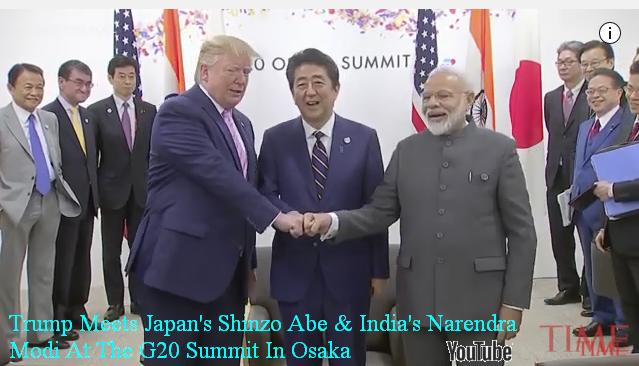 【New Delhi】Despite a noisy run-up and continuing, thorny challenges, the Indo-US relationship has emerged from last week's G-20 meeting in Osaka between Prime Minister Narendra Modi and President Donald Trump with a decidedly positive trajectory.
 The two leaders pledged to work through their policy differences and directed their subordinates to focus on four principal issues: bilateral trade frictions; India's defense ties with Russia, by implication New Delhi's plans to purchase an S-400 missile defense system; India's oil imports from Iran; and 5G technology, more precisely India's stance towards buying telecom equipment from China's Huawei. Translating this ambitious negotiating mandate into agreements on these scores, however, will not be easy.
 India's biggest challenge will be actually closing a deal. New Delhi's negotiators are famously tough but also famously inflexible. Their incentive to reach compromises should be boosted by Modi's strong personal commitment to deeper and wider ties with Washington. The understanding in New Delhi is that the Prime Minister's new team has both the responsibility and authority to break from India's traditional go-slow negotiating mould and ink a deal. This places a considerable burden on India's point negotiator, newly-installed external affairs minister S Jaishankar, a former Indian ambassador to the United States who has unique insights and a wide network of contacts about and in Washington.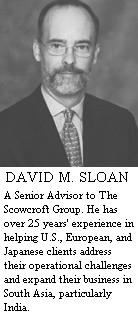 On the US side, the biggest obstacles are its disjointed policymaking process, the lack of senior-level India expertise, and the absence of a champion for the bilateral relationship. To complicate these challenges for maintaining a positive bilateral trajectory, the US trade representative's office, with White House approval, could initiate a so-called Section 301 investigation of India's "unfair" trade practices unless an early and comprehensive agreement on bilateral irritants is reached. This is the same discretionary mechanism by which Trump has levied unprecedented tariffs on Chinese imports – and could do the same to Indian goods bound for the US market.
 Though the clock is less loud post-Osaka, it continues to tick for movement on nagging bilateral issues that arguably could and should have been sorted months and, in some cases, years ago. It's now up to Indian and US negotiators to demonstrate the same commitment, maturity, and, above all, flexibility as their leaders did last week.
 The writer (Mr. David M. Sloan) is the South Asia specialist for The Scowcroft Group
○India has to forge partnerships in developing 5G technology. Will it be China?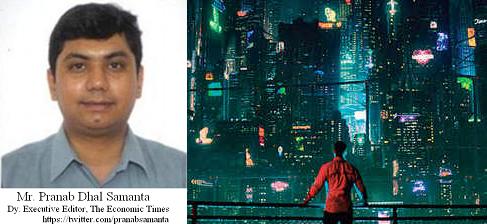 【New Delhi】India is at the crossroads on the 5G question, spoilt for choice at one level, and, yet, not fully equipped — both technologically and commercially — to shape the global conversation.
 To clear some basic misconceptions first, 5G is not just another spectrum upgrade, like 2G to 4G. If 4G allows connectivity to 10,000 people per square kilometre, then 5G could make it three million. But there is no such realistic need.
 The applications for 5G will be on systems and machines that run facilities — they will allow for the creation of intelligent hardware that will affect transport, healthcare, robotics, defence items, electricity grids and other basic infrastructure. Essentially, 5G will be central to new models of governance.
 Today's India finds itself in a far better geopolitical situation. Both US and China have independently offered to collaborate with India on developing 5G technology. This is the time to forge partnerships in developing the technology of the future, becoming a political stakeholder who can influence the rules to govern the new digital order.
 But can it trust China on 5G? Because this would mean allowing Chinese technology to form the bedrock of your new cities, transport and electricity networks among several other key applications. The sanctity of 'no backdoor agreements' is questionable.
 The Chinese Cyber Security Law of 2016 and the National Intelligence law of 2017 have clauses that allow for the Chinese government to ensure compliance by the Chinese companies dealing with data. Also, communist party cells are reportedly being created in all major Chinese companies. In other words, Chinese commercial entities are joined at the hip with the Chinese government and the communist party. This can still be overlooked on, say, the 4G network, which largely relates to mobile phone usage. But can such a risk be taken with 5G?
 China's investment into 5G is huge. It wants to make 5G-enabled systems the core of the Belt and Road Initiative (BRI). This means a whole network of China-built transcontinental road networks, ports and airports, including the China-Pakistan Economic Corridor (CPEC), working on an integrated 5G network. The political impact of such a prospect is pregnant with strategic consequences for India. There's every reason for India to share the security concerns that the US has on this count with China. And, perhaps, more, since it has a long unsettled border dispute with China, and is under attack through State-sponsored terrorism from China's 'all-weather ally' Pakistan. India's threats are more clear and present, for which there is no deal on offer from China.
 There's no doubt that Chinese technology is both competent and inexpensive. However, when it comes to 5G, it's important to know that this is not a commercial question. Much like space and nuclear, 5G is first and foremost a political call. And, perhaps, one of the most significant calls that Prime Minister Narendra Modi will have to make very early in his second term.
○New US strategy excludes Pakistan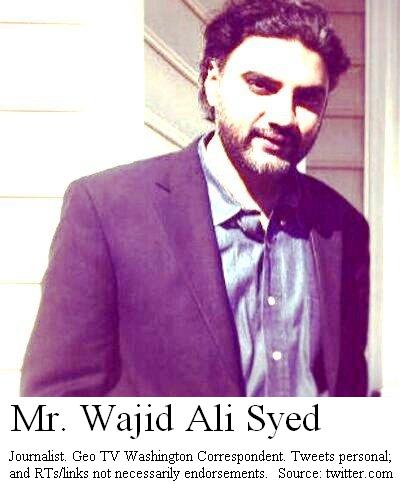 【Washington】In its effort to counter China and Russia's prospective influence in South Asia, the United States has introduced a new strategy that aims to strengthen economic and military ties with different countries in the region but excludes Pakistan altogether.
 The strategy announced in a lengthy report identifies five South Asian countries as new allies and partners to achieve strategic objectives and for a more dynamic and distributed presence and access locations across the region.
 "Within South Asia, we are working to operationalise our Major Defense Partnership with India, while pursuing emerging partnerships with Sri Lanka, the Maldives, Bangladesh, and Nepal," the report released by the Department of Defense says.
 Calling Indo-Pacific as the Department of Defense's priority theatre, the report titled 'Indo-Pacific Strategy Report: Preparedness, Partnerships, and Promoting a Networked Region' details that the US will also continue to strengthen security relationships with partners in Southeast Asia with countries like Vietnam, Indonesia, and Malaysia, and sustaining engagement with Brunei, Laos, and Cambodia. However, the report does not mention Pakistan.
 The writer (Mr. Wajid Ali Syed) is a Journalist. Geo TV Washington Correspondent. 
○India-Japan maiden 2+2 talks ahead of Modi-Abe meeting
【New Delhi】India and Japan would hold their maiden 2+2 (Foreign & Defence Minister) level dialogue this year ahead of Prime Minister Narendra Modi and his Japanese counterpart Shinzo Abe's annual summit.
 This was decided on June 04 during the telephonic conversation between the newly appointed foreign minister Subrahmanyam Jaishankar and his Japanese counterpart Taro Kono. India has 2+2 mechanism with the USA.
 Jaishankar and Kono discussed maritime security in the Asia-Pacific region. The discussion on the freedom of navigation in the Asia-Pacific region is significant as it comes against the backdrop of the continued multilateral consultations, in which both India and Japan are participants. Both India and Japan are parties to the 'Quad' dialogue process that includes Australia and the U.S.
【News source】
View: Modi-Trump meet at Osaka G20 provides a road map to moving Indo-US relations forward
G-20: useful talks on the sidelines
Terms of estrangement
Ocean's eleven
View: India has to forge partnerships in developing 5G technology. Can India risk it with China?
New US strategy excludes Pakistan
India-Japan maiden 2+2 talks ahead of Modi-Abe meeting
Tokyo seeks '2+2' meeting with Foreign, Defence Ministers
India to oppose multilateral rules in e-commerce at G-20 meet in Japan
○One world:AD-SEAnews
Your Comments / Unsubscribe
SEAnews Twitter
SEAnews Messenger
SEAnewsFacebook
SEAnews eBookstore
SEAnews world circulation