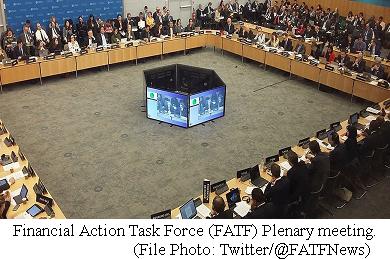 【Orlando】Pakistan has until October to improve its counter-terror financing operations in line with an internationally agreed action plan or face actions against it, a global watchdog said on June 21.
 The Financial Action Task Force said it was concerned that Pakistan had failed to complete the action plan first by a January deadline and then again by a May deadline.
 "The FATF strongly urges Pakistan to swiftly complete its action plan by October 2019 when the last set of action plan items are set to expire," the FATF said in a statement.
 "Otherwise, the FATF will decide the next step at that time for insufficient progress," it said after a meeting in Orlando, Florida.
 The FATF already has Pakistan on its "grey list" of countries with inadequate controls over curbing money laundering and terrorism financing. But India wants Pakistan blacklisted, which would likely result in sanctions.
○Threat of FATF blacklist averted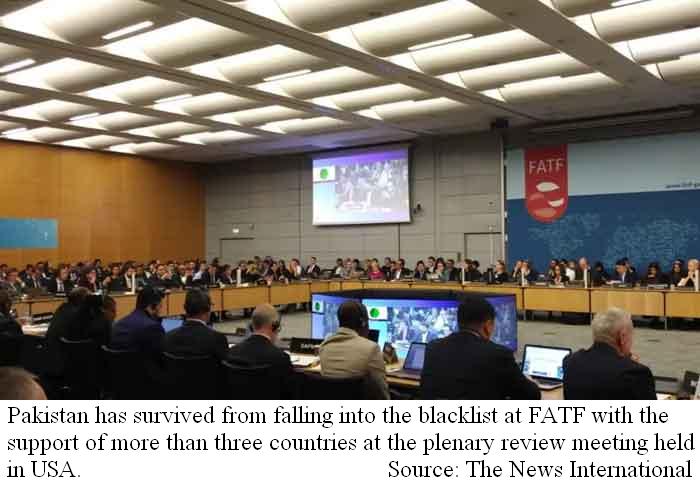 【Islamabad】Pakistan has survived from falling into the blacklist at Financial Action Task Force (FATF) with the support of more than three countries at the plenary review meeting held in USA.
 Pakistan had foiled an Indian attempt to downgrade Pakistan from grey to blacklist as New Delhi tabled a resolution against Islamabad. With the support of friendly countries, Pakistan avoided downgrading as Islamabad took measures in the last six months. Turkey was the only country that had opposed the move backed by the United States, the United Kingdom and Pakistan's arch-rival India. However, Islamabad's long-time ally, Beijing abstained.
 According to the 36-nation FATF charter, the support of at least three member states is essential to avoid the blacklisting.
 "This is certainly a positive development that there is no imminent threat of blacklisting (by the FATF) due to crucial support from Turkey, China and Malaysia," an official was quoted as saying by Anadolu Agency. But, he added, Pakistan had to meet the FATF deadline -- January 2019 -- to complete its action plan aimed at fully blocking the money laundering and other financial loopholes.
 Foreign Ministry Spokesperson Mohammad Faisal refused to comment on the development.
○Pak to revoke capital punishment for extradited people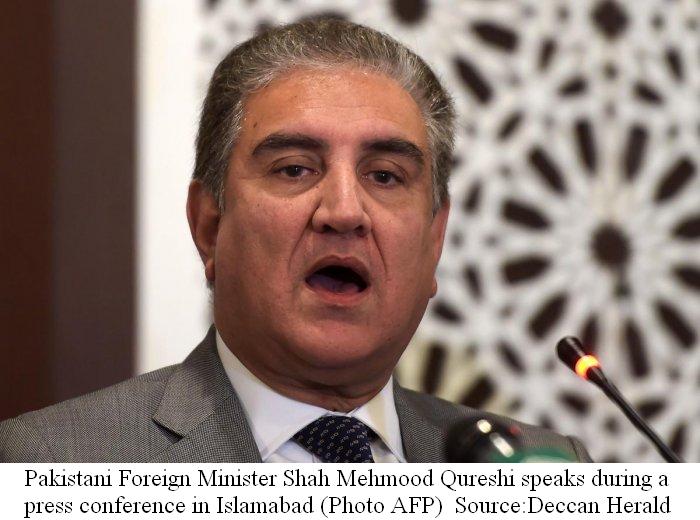 【Islamabad】Pakistan is taking steps to revoke capital punishment for those fugitives who will be extradited from other countries, a day after the UK refused to sign any "politically-motivated" extradition treaty with Islamabad, according to a media report.
 British Foreign Secretary Jeremy Hunt, during a joint news conference with his Pakistani counterpart Shah Mehmood Qureshi in London on June 19, declared that the UK would not sign "politically-motivated" extradition treaties with any country. Qureshi had assured Hunt that Pakistan would not "misuse" any such agreement if signed.
 "We are amending the Pakistan Penal Code to revoke the capital punishment for the accused, who will be brought back to the country under extradition treaties with other countries," Qureshi was quoted as saying by The Express Tribune on June 20.
 Islamabad is seeking the extradition of several Pakistani nationals from the UK, including the founder of the Muttahida Qaumi Movement (MQM) and former finance minister Ishaq Dar on different charges, including murder and money laundering.
 Pakistan lifted a de-facto ban on capital punishment in December 2014 following a militant attack on an army school in Peshawar, that killed over 140 people, mostly children. Since then, over 300 convicts have been sent to the gallows.
【News source】
Global watchdog give Pakistan until October to curb terror financing
Threat of FATF blacklist averted
Pak to revoke capital punishment for extradited people
○One world:AD-SEAnews
Your Comments / Unsubscribe
SEAnews Twitter
SEAnews Messenger
SEAnewsFacebook
SEAnews eBookstore
SEAnews world circulation