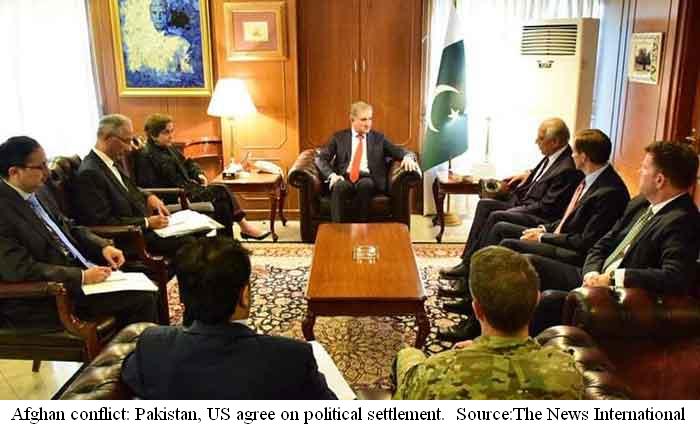 【Islamabad】Soon after the Taliban announced that there would be no Eid truce and they would continue to fight even as Ramazan was coming to a close, Pakistan on Sunday advised caution and said it encouraged all sides to seize the moment to end the prolonged conflict through a political settlement.
 Also chasing a political settlement was US Special Representative for Afghan Reconciliation Zalmay Khalilzad, who on arrival in Islamabad held a delegation-level meeting at the Foreign Office in the afternoon. The Pakistan side was led by Additional Secretary Ambassador Aftab Khokher.
 Matters of mutual interest, including the Afghan peace process, came under discussion. Khalilzad said he was optimistic that talks with the Taliban were moving forward and also asked for more flexibility from all sides. The Taliban say doors for further dialogue remain open but that they would not cease fighting. In line with the prime minister's vision, Pakistan reiterated its commitment to peace.
 It encouraged all sides to seize the moment to end the prolonged conflict through political settlement, the Foreign Office said in a Tweet but there was no press statement on the meeting.
 "Khalilzad is on a two-week peace mission that will take him to Afghanistan, Belgium, Germany, Qatar and the United Arab Emirates in efforts to end the long-running Afghan war," said the US State Department in a statement.
○Pakistan stresses need for intra-Afghan dialogue to end war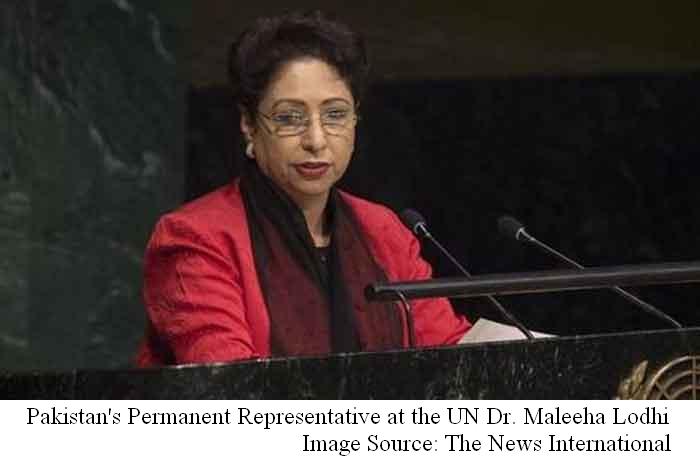 【Islamabad】Speaking in a debate on the situation in Afghanistan at United Nations Security Council, Pakistan's Permanent Representative at the UN Dr. Maleeha Lodhi highlighted Pakistan's efforts to facilitate Afghan government-Taliban peace negotiations.
 Pakistan has stressed the need to initiate an intra-Afghan dialogue in order to end war in the country. She said no country other than Pakistan has suffered more from war and foreign intervention in Afghanistan.
 She told the 15-member Council that Prime Minister Imran Khan, in his very first address to the nation after his election last year, reaffirmed Pakistan's support to peace, stability and prosperity in Afghanistan, and that Islamabad played an "active role" towards that objective.
○PM Imran Khan lauds Pakistan Military for voluntarily cutting defence budget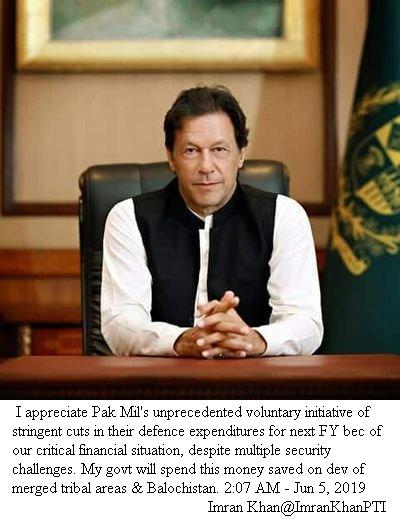 【Islamabad】Prime Minister Imran Khan on June 4, lauded the "unprecedented voluntary initiative of stringent cuts" by the Pakistan armed forces, in view of the country's critical financial situation.
 Prime Minister's commending remarks came through a tweet in the wake of the decision by the armed forces not to seek increase in their budget. "I appreciate Pak Mil's unprecedented voluntary initiative of stringent cuts in their defence expenditures for next FY bec of our critical financial situation, despite multiple security challenges. My govt will spend this money saved on dev of merged tribal areas & Balochistan."
 Soon after PM Imran's words, Inter-Services Public Relations (ISPR) Director General Major General Asif Ghafoor tweeted: "Voluntary cut in def budget for a year will not be at the cost of def & security. We shall maint effective response potential to all threats. Three services will manage impact of the cut through appropriate internal measures. It was imp to participate in dev of tribal areas & Bln."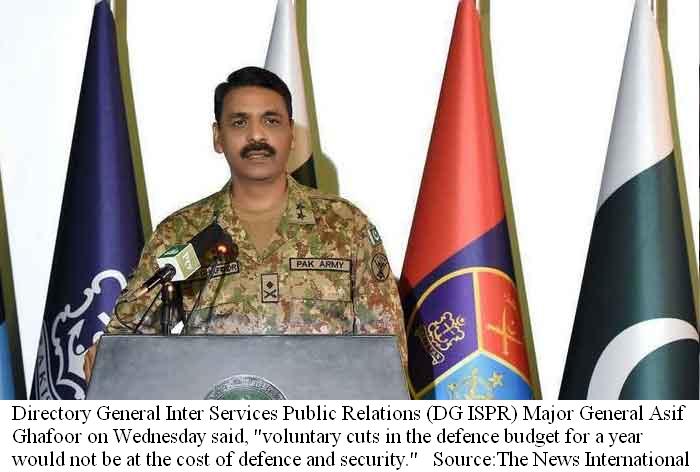 On the other hand, Federal Minister for Science and Technology, Fawad Chaudhry termed the move as an example of strong civil-military coordination to take out the country from severe crisis in term of governance and economy. The minister said in his Twitter message, "Not a small step at all, only a strong Civil-Mily Coordination can rescue Pakistan from the deep problems of Governance and economy … shows a complete trust on the leadership of PM by an important institution."
【News source】
Afghan conflict: Pakistan, US agree on political settlement
Pakistan stresses need for intra-Afghan dialogue to end war
PM Imran Khan lauds Pakistan Military for voluntarily cutting defence budget
Voluntary cut in military budget will not be at the cost of defence, security: DG ISPR
○One world:AD-SEAnews
Your Comments / Unsubscribe
SEAnews Twitter
SEAnews Messenger
SEAnewsFacebook
SEAnews eBookstore
SEAnews world circulation