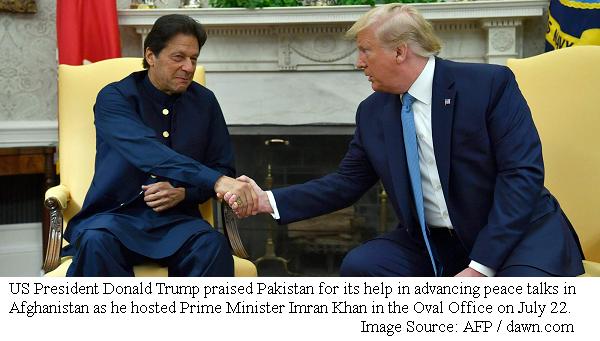 【Dhaka】Jammu and Kashmir National Conference president and Member Parliament Dr Farooq Abdullah on July 23 congratulated Prime Minister Narendra Modi for seeking intervention of United States President Donald Trump in solving the protracted issue of Jammu and Kashmir and asked world powers to make Kashmir a peace zone.
○It's high time for Indo-Pak to shun hostilities: J&K National Conference
 The NC president said, "It is indeed a welcome step to see the Prime Minister (Modi) make sincere efforts to solve the issue that has been lingering around for more than seven decades."  "Any mediation in conflict resolution is not a new approach; it is one of the traditional means of diplomacy that affords the two conflict ridden countries reach to a suitable solution." Welcoming any move which is aimed to bring long-lasting peace and stability to the sub-continent, Dr Farooq said, "It is high time for India and Pakistan to shun hostilities because at the end its people of our state who face the direct brunt of such hostilities. It's our people who come in the line of fire whenever there is friction between India and Pakistan and therefore continue to remain mired within the strained Indo-Pak relationship. The issue of Kashmir in fact led to multiples wars between the two countries and escalated tensions from time to time. The people of the state want an end to all rounds of violence and fresh round of political maneuvers that would satisfy the aspirations of the people of the state besides affording a win-win situation for both India and Pakistan.
○J&K MPs also welcomed the courageous move of PM Modi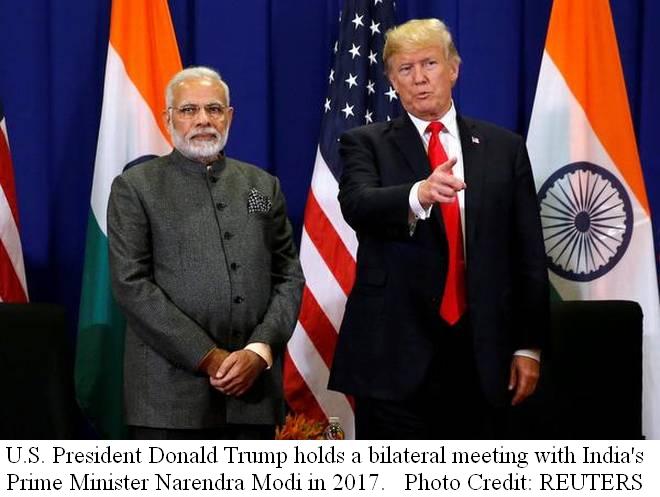 Party's members of Parliament Muhammad Akbar Lone, Hasnain Masoodi have also welcomed the courageous move of Prime Minister Modi saying the need of the hour called for strengthening his efforts towards solving the protracted issue of J&K.
○Kashmir is a political and humanitarian issue: Hurriyat Conference
 Chairman of Kashmiri Hurriyat Conference , Mirwaiz Umar Farooq on July 23 welcomed the US President Donald Trump's mediation offer on Kashmir, saying Hurriyat would extend its full "Being the most affected party people of #Kashmir want an early resolution to the lingering Kashmir conflict. Been urging for dialogue at all levels. Every effort, pushing India and Pakistan in that direction @POTUS is welcome by the people of J&K.
 Meanwhile, in a statement issued in Srinagar , the Hurriyat emphasized that Kashmir was a political and humanitarian issue, lingering for the past seven decades, and needs to be resolved keeping both these concerns in mind.
○Global leaders should follow the suit of Trump: People's Political Party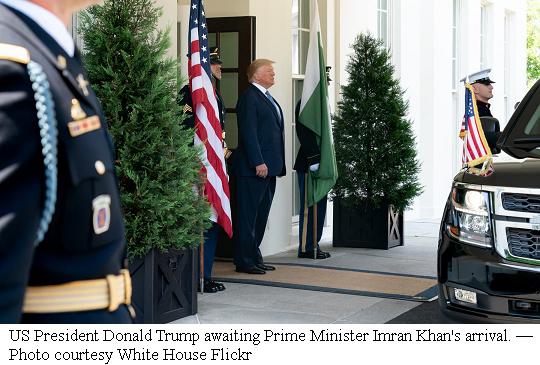 People's Political Party (PPP) Chairman and senior leader All Parties Hurriyat Conference (APHC) Engineer Hilal Ahmad War Tuesday welcomed the statement of US President Donald Trump offering his mediation on Kashmir issue between India and Pakistan.
 "While hailing the statement of US President, Donald Trump wherein he said that it is an honour for him to play a role as a third party mediation and would use his good office between Indian and Pakistan to resolve all outstanding issues including the core issue of Jammu and Kashmir, War urged global leaders to follow the suit of Donald Trump," a written statement issued by PPP said.
 "It will put to end decades-long political uncertainty, perpetual strife and endless pain and miseries suffered by people of this ill-fated region," the statement said, adding resources of both the countries can be put to use for development of its people rather than to help the arms industry of others. The statement said Hurriyat was in favor of a peaceful resolution of Kashmir issue. "The United States and all other nations can play a role in asking both the neighbors to talk and resolve the festering Kashmir conflict once for all," the statement said.
【News source】
Kashmir Arbitration Offer By US India denies, Pakistan welcomes
A pictorial diary of Prime Minister Imran Khan's inaugural visit to the United States
○One world:AD-SEAnews
Your Comments / Unsubscribe
SEAnews Twitter
SEAnews Messenger
SEAnewsFacebook
SEAnews eBookstore
SEAnews world circulation