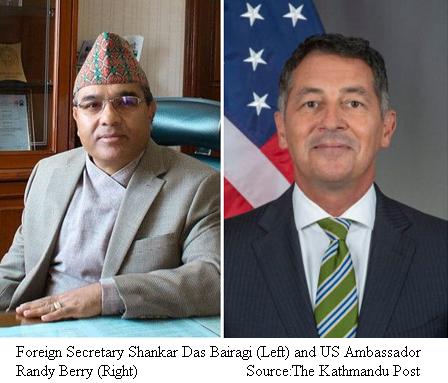 【Kathmandu】A day after the Embassy of the United States sought the government's clarification on a Chinese Foreign Ministry statement that stated Nepal disagrees with the Indo-Pacific Strategy (IPS), the government Spokesperson Gokul Prasad Baskota today (September 12) said there had been no deviation in the government's position regarding the IPS.
 "Whether it is Indo-Pacific Strategy or Belt and Road Initiative or any other such issue, we, as an independent country, deal carefully with our friendly neighbours and other friendly countries. There has never been any deviation or change in our existing policy," said Minister of Communications and Information Technology Gokul Baskota in response to journalists' queries at a weekly press briefing.
 Minister Baskota, however, fell short of telling what the government policy on the IPS was. The government too has not made its official position clear on whether it endorses the IPS or not, but Minister of Foreign Affairs Pradeep Kumar Gyawali has publicly said on multiple occasions that Nepal cannot be part of any such strategic alliance due to its policy of non-alignment.
 The US embassy's concern had come after a Chinese Foreign Ministry statement on Tuesday (September 10) quoted Nepal Communist Party (NCP) Co-chairperson Pushpa Kamal Dahal as saying, "Nepal firmly adheres to the policy of non-alignment, disagrees with the so-called Indo-Pacific Strategy and opposes any attempt to contain or thwart China's development."
【News source】
No deviation in Nepal's policy: Baskota
US Embassy officials meet with foreign secretary over Chinese statement about Dahal's 'disapproval' of Indo-Pacific Strategy
○One world:AD-SEAnews
Your Comments / Unsubscribe
SEAnews Twitter
SEAnews Messenger
SEAnewsFacebook
SEAnews eBookstore
SEAnews world circulation