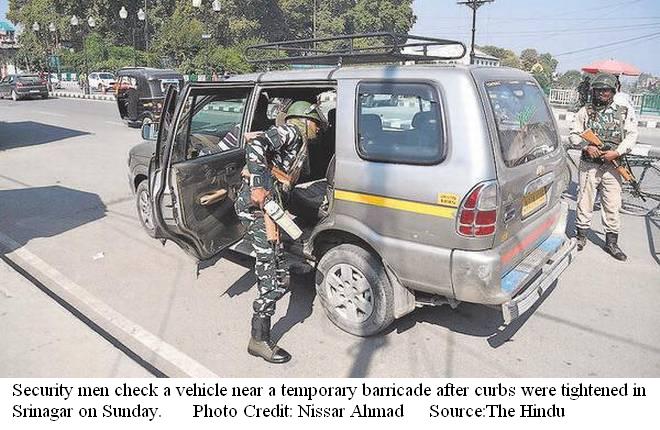 【Srinagar/New Delhi】The Bharatiya Janata Party (BJP) is fielding more candidates in militancy-affected south Kashmir and supporting Independents in the relatively calm north and central Kashmir in the Block Development Council (BDC) election. Other mainstream parties have decided to stay away.
 The much-awaited elections will see 26,629 elected Panchs and Sarpanchs elect 310 Block Development Chairpersons in the first phase. This will be followed by polls for 22 District Level Chairpersons for the District Development Boards. The results will be declared on the same day.
 According to the Chief Electoral Officer (CEO), a total of 1,065 candidates are in the fray for the second tier of elections being held in 310 Blocks on October 24. This election, unlike the panchayat elections, is being held on a party basis. A total of 853 candidates are contesting as Independents, and 239 are from different political parties. Of the 239 candidates, the majority are from the BJP.
 Sources said the BJP had decided to support Independent candidates in north Kashmir to dent the traditional vote base of the National Conference (NC), Sajad Lone's Peoples Conference and Engineer Rashid's Awami Ittehad Party — the parties that saw a quantum jump in vote share in the recently held Lok Sabha election.
 A total of 26,629 electors, of which 8,313 are females and 18,316 are male, will vote across the 22 districts of J&K. The election shall be held through secret ballot, officials said.
 In the Kashmir valley, 61% Panch and Sarpanch seats remain vacant, chiefly because the NC and PDP stayed out last year.
○Home Ministry gives J&K panchayats new role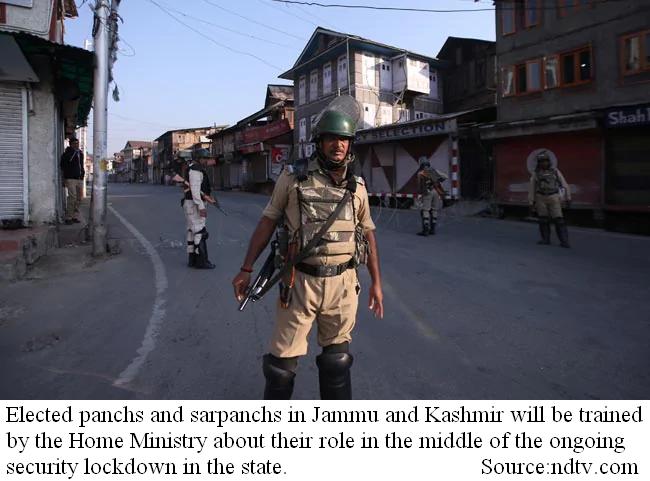 Elected panchs and sarpanchs in Jammu and Kashmir will be trained by the Home Ministry about their role in the middle of the ongoing security lockdown in the state.
 A senior officer told NDTV (New Delhi Television) that a presentation is being prepared for the village heads on all development issues that can they taken up in the state that was stripped of its special status under Article 370 of the constitution recently.
 In January, the state administration had conducted a four-month "induction training" for the sarpanchs for their new responsibilities. A 10-day digital training was also given to them on how to work digitally, make digital payments, and maintain records and so on.
 The Jammu and Kashmir administration is also organising "exposure visits" for the panchayats to see other working models in villages across India.
【News source】
BJP's poll focus is on volatile south Kashmir
J&K Block Development Council polls on October 24
Village Heads In Jammu And Kashmir To Be Trained, Says Home Ministry
○One world:AD-SEAnews
Your Comments / Unsubscribe
SEAnews Twitter
SEAnews Messenger
SEAnewsFacebook
SEAnews eBookstore
SEAnews world circulation