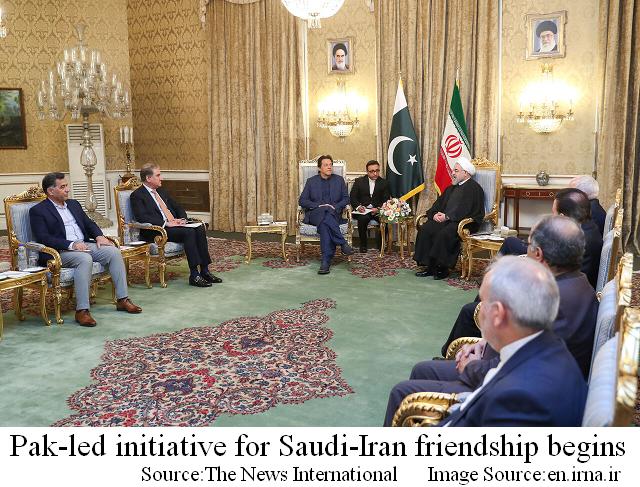 【Tehran】Prime Minister Imran Khan on October 13 said, "This visit to Iran and the visit that I will undertake to Saudi Arabia on Tuesday (October 15) is a Pakistan-led initiative. When I was in New York, I was asked by the US President Trump to facilitate these talks and we will do all what we can."
 The PM said, "I will go with a positive mind to Saudi Arabia and Pakistan will play the role of a facilitator. Pakistan was willing to host both countries in Islamabad. We would facilitate so that sanctions can be lifted and a nuclear deal can be signed."
 The Iranian president Rouhani said rocket attacks on an Iranian oil tanker in the Red Sea was an attempt to damage regional stability but warned that it would be wrong to assume that there would not be any retaliation from Tehran.
 He stressed that all areas were ready for realization of $5 billion trade between Tehran and Islamabad, and stated that Iran's will was to develop economic relations with all its neighbors, including Pakistan, and energy, transport, transit, port cooperation, development of border markets and technology transfer could accelerate the two countries' relations.
 In another part of his remarks, the president stated that the only regime that benefited from any tension in the region was the Zionist regime, and highlighted that solving the problems of the region rather than inviting transnational powers and regimes that exploit tension and war in their favor required a change of strategy towards political dialogue with goodwill, creating security and the development of regional relations.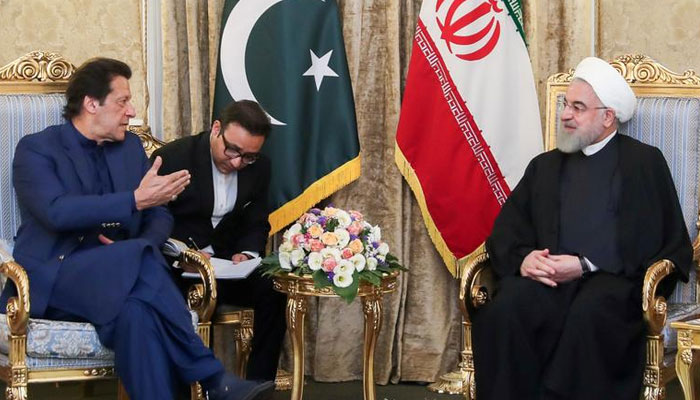 "We believe relying on terrorists, Zionists and the United States caused nothing but tension and damage to Islamic countries and nations in the region and the only way to lasting stability, security, and development in the region is dialogue and inter-regional cooperation".
【News source】
Pak-led initiative for Saudi-Iran friendship begins
Pres. Rouhani says military, political interference in countries of region catastrophic
Welcome peace gesture by Pakistan, says President Rouhani alongside PM Imran
○One world:AD-SEAnews
Your Comments / Unsubscribe
SEAnews Twitter
SEAnews Messenger
SEAnewsFacebook
SEAnews eBookstore
SEAnews world circulation