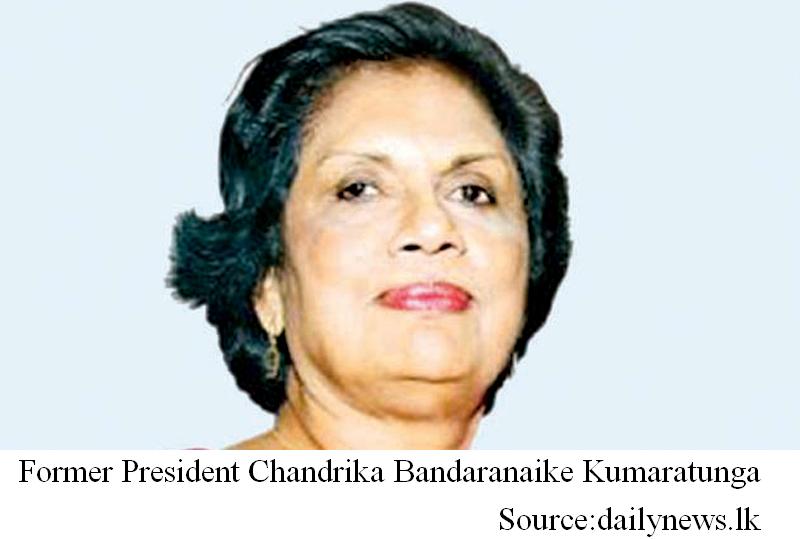 【Colombo】Former President Chandrika Bandaranaike Kumaratunga has promised to give leadership to the new movement to protect the Sri Lanka Freedom Party that has arisen after the current leadership signed and alliance with the SLPP.
 In a public statement yesterday (October 14) the Former President called on all SLFPers to use their vote rationally in the forthcoming presidential election. "All efforts should be taken to prevent the attempts by a set of conspirators to destroy the party which has ensured the democratic rights of the people," Kumaratunga said.
○Sri Lanka's presidential election: Sajith and Gota's two-horse race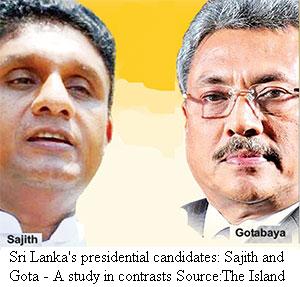 【Colombo】Despite the long presidential ballot paper, the real contest for Sri Lanka's highest office is between Cabinet Minister, Sajith Premadasa contesting from the UNP led National Democratic Front (NDF), under the swan symbol and his challenger from the opposition, former Defence Secretary Gotabaya Rajapaksa, contesting from the Sri Lanka Podujana Peramuna (SLPP), under their symbol, the lotus bud. One of these two would be declared as the President elect of Sri Lanka on 17th November and take the oath of office shortly thereafter.
 Sajith Premadasa is a self-made leader in many ways. Though the son of a former president, Sajith entered active politics after his late father's assassination and not by being groomed by a presidential dad. At the age of fifty-two (52) years, Sajith Premadasa is by Sri Lankan standards, a youthful presidential candidate and stands in contrast to his seventy (70) year old challenger. Clearly, two decades separate them.
 Gotabaya by contrast is very much a creation of his brother's presidency, best exemplified by the fact that he landed in Sri Lanka after, not before Mahinda won the election as President in 2005 and as recently confirmed by the Supreme Court, resumed his Sri Lankan dual citizenship post-election in 2005, under the hand of his presidential sibling. Gotabaya never nursed an electorate as an organizer, never sat in Cabinet with diverse multi ethnic colleagues, never engaged in democratic debate and discourse in Parliament or indeed elsewhere. Just exercised unchecked power in the shadow of a populist presidential sibling, in the context of a brutal civil war. Gotabaya has a serious democratic deficit, in process, practice and experience.(Omitted below)
○Issuing temporary ID's for Presidential election begins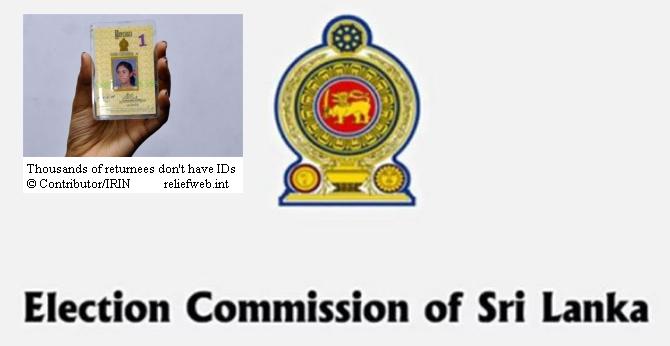 【Colombo】The National Election Commission has commenced issuing temporary identity cards for the upcoming Presidential election. Issuing temporary IDs will be done until the 9th of November
 Persons without a valid form of identification (such as; NIC, Valid Passport, Driving License) can obtain a temporary ID. In order to obtain the temporary ID, Election Commission requests the public to present a certificate issued by the respective Grama Niladhari of a particular division to the District Elections Office.
【News source】
Will lead movement to protect SLFP - CBK
Sajith and Gota - A study in contrasts
Issuing temporary ID's for Presidential election begins
○One world:AD-SEAnews
Your Comments / Unsubscribe
SEAnews Twitter
SEAnews Messenger
SEAnewsFacebook
SEAnews eBookstore
SEAnews world circulation