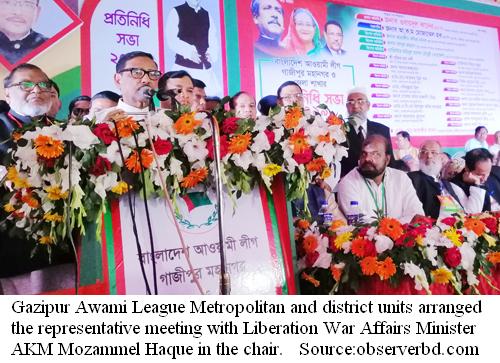 【Dhaka】Road Transport and Bridges Minister Obaidul Quader on 19 November said BNP is searching for issues now as its days are numbered.
 "The BNP is searching for issues one after another as the party's days are numbered. We won't allow BNP to create any issue," said the Minister while addressing a meeting in Gazipur.
 Gazipur Awami League Metropolitan and district units arranged the representative meeting with Liberation War Affairs Minister AKM Mozammel Haque in the chair.
 Blaming BNP for its stand on neighbouring India, Quader, also the general secretary of Awami League, said"Bangladesh inked MoU with India. There is no deal here. Why they are against India?" He said,"BNP like its previous stand, now playing a new game involving AL with India. India is our friend and Bangladesh is not a subservient country."
○Bangladesh Border Guard arrests 32 illegal immigrants from India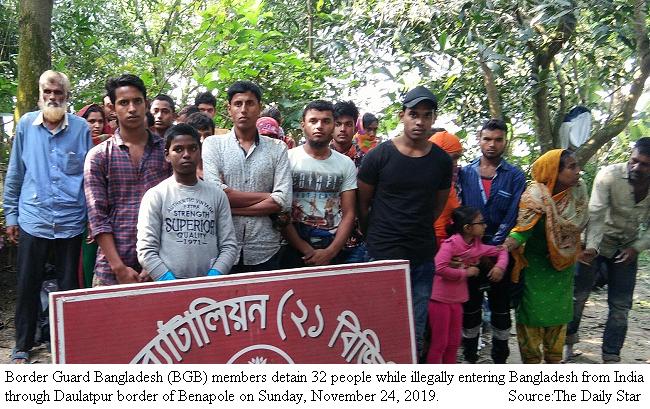 【Benapole】Border Guard Bangladesh (BGB) members detained 32 people while they were illegally entering Bangladesh from India through Daulatpur border of Benapole early on November 24.
 On secret information that a number of women and children were attempting to enter Bangladesh from India illegally, the BGB members raided a mango orchid in Bangladesh territory and detained them, Mozammel Hossain, commander of 21 BGB in Daulatpur camp. Among the detainees, 17 were male, 13 were female and two were children, the BGB official said.
 Jorina Begum, 25, one of the detainees said that they had been living in Bengaluru city for a long time and working at different houses of the city as house servant."Indian police visited our houses and arrested us as we speak in Bengla," she told The Daily Star's Banapole correspondent.
 "Indian police arrested us and handed us over to BSF for pushing us into Bangladesh through the border at midnight," Alamgir another detainee said.
【News source】
BNP's days are numbered, says Obaidul
32 held while entering Bangladesh from India
○One world:AD-SEAnews
Your Comments / Unsubscribe



width="200" border="0">


SEAnews Messenger
SEAnewsFacebook
SEAnews eBookstore
SEAnews world circulation