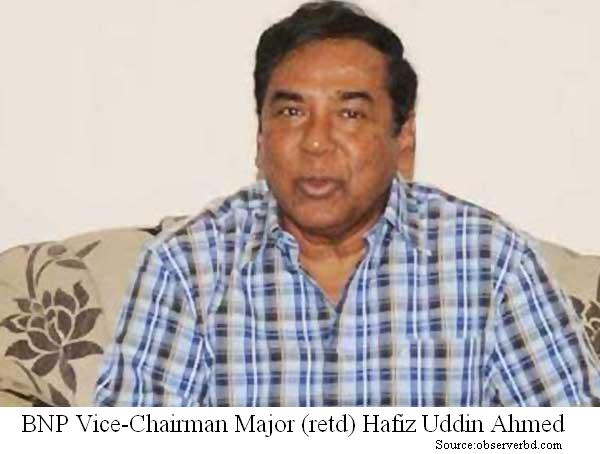 【Dhaka】Detectives detained BNP Vice-Chairman Major (retd) Hafiz Uddin Ahmed from the High Court area on 28 November, hours after the detention of another BNP leader Khairul Kabir Khokon.
 DMP Ramna Zone assistant commissioner Sheikh M Shamim told media that Major Hafiz was arrested in a case filed over attack on police and vandalising vehicles in High Court area on 26 November.
 Besides, Dhaka Metropolitan Jubo Dal (South) office staff Manju and Krishak dal central office staff Farooque were also held from Naya Paltan area at about 11:45am.
 Law enforcers arrested Jatiyatabadi Muktijoddha Dal president Ishtiaq Aziz Ulfat from Hazrat Shahjalal International Airport in the capital early 27 November in the same case.
 On 26 November, BNP and its front organisations staged demonstration in the HC area demanding the release of jailed party Chairperson Khaleda Zia. A chase and counter chase took place between the BNP men and police. The law enforcers lobbed tear gas shells to disperse them. The agitators then threw brick chips aiming to the law enforcers.
○BNP doesn't seek permission, only informs authorities: Fakhrul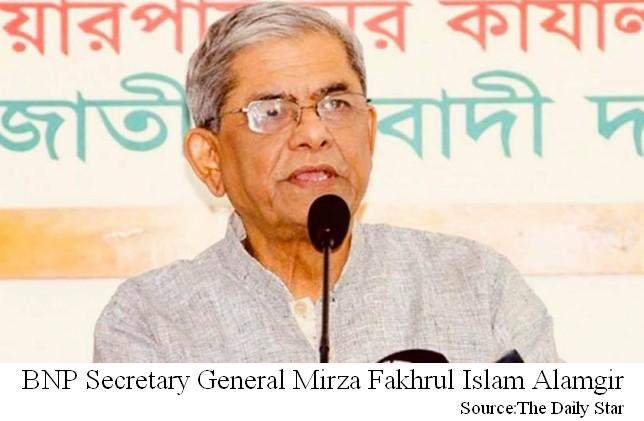 【Thakurgaon】BNP secretary general Mirza Fakhrul Islam Alamgir on November 26 said his party does not seek permission to hold meetings but just informs the authorities.
 The BNP secretary general said permission is required from Public Works Department (PWD) to hold meetings at Suhrawardy Udyan and from the police to do that on any street.
 "The government comes up with one excuse or another for giving permission and gives its consent at the last minute. Then it becomes very difficult to successfully hold any meeting," he said.
○SC set Dec 5 to deliver its order on Khaleda's bail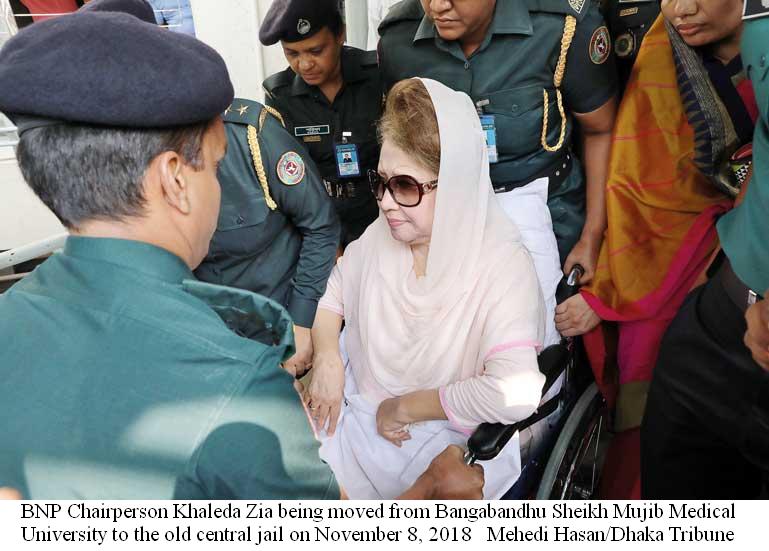 【Dhaka】The Supreme Court Appellate Division set December 5 to deliver its order on BNP Chairperson Khaleda Zia's bail over the corruption case of Zia Charitable Trust. The Court also asked the medical board formed to treat BNP Chairperson Khaleda Zia to submit a health report before the court on December 5.
 A special court, on October 29 last year, jailed the BNP chief and three others for seven years in the corruption case. They were accused of abusing power in raising funds for the trust from unknown sources. The trust was named after the husband of Khaleda Zia, former President, Ziaur Rahman. President Zia was assassinated in 1981. The former Prime Minister Khaleda Zia has a"bitter" rivalry with the incumbent Prime Minister Sheikh Hasina.
【News source】
BNP leader Hafiz detained
BNP doesn't seek permission, only informs authorities: Fakhrul
The full court of the Appellate Division fixed the date on Thursday
Khaleda's bail hearing Thursday
Zia Charitable graft case: Khaleda seeks bail
○One world:AD-SEAnews
Your Comments / Unsubscribe



width="200" border="0">


SEAnews Messenger
SEAnewsFacebook
SEAnews eBookstore
SEAnews world circulation