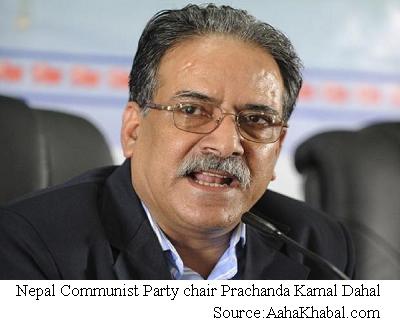 【Hetauda】Nepal Communist Party (NCP) chair Pushpa Kamal Dahal 'Prachanda' has urged state 3 chief minister Dormani Poudel to finalise the issues relating to the determination of the state's name and capital soon.
 The former Prime Minister during his meeting with the chief minister at latter's office in Hetauda on November 26 was of the view that no more time should be spent on these issues as time demanded a shift of our focus on development endevours. He pledged support in respective his capacity as the chair of major ruling party to sort out the issues.
 Presently, Hetauda remains as the provisional capital of state 3. The leader took time to say that on the one hand the incumbent government had an opportunity to bring a significant change in the nation through rigorous development endeavors and on the other hand it had challenges ahead due to complications surfaced while building new structures. Stating that acts and laws demanded by the constitution within a deadline had been already enacted and other required acts were being formulated, he said now time was for making steps towards a journey for development. He shared that international agencies were terming the Nepal's development's pace as a 'satisfactory one'.
 According to him, people are excited about the upcoming by-election taking place in over 50 places. He expressed his hope that the election results would come in the party's favour, adding that party both chairs including him were doing their roles to lead the country towards socialism as stated in the constitution.
【News source】
Leader Dahal insists on finalising state 3's name and capital soon
○One world:AD-SEAnews
Your Comments / Unsubscribe



width="200" border="0">


SEAnews Messenger
SEAnewsFacebook
SEAnews eBookstore
SEAnews world circulation