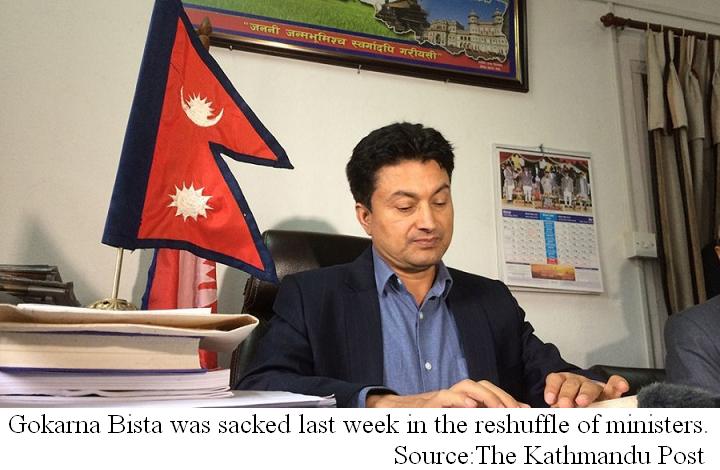 【Kathmandu】The minister for labour, employment and social security, Gokarna Bista won plaudits for pushing reforms and taking on the foreign employment cartels, but fell prey to entrenched interests and political horsetrading and ultimately sacked from the cabinet post.
 In his nearly two-year tenure, from March 2018 to his unceremonious exit last week, Bista took on the foreign employment cartels, winning him both ardent supporters and fierce critics. Bista's exit was received with shock and surprise, with many criticising the government for removing a minister who had performed better than others in the Cabinet.
○In defense of Nepali migrant workers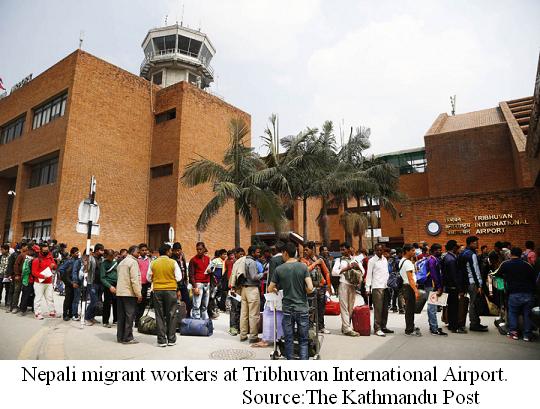 【Kathmandu】Nepal is the 19th largest receiver of remittance in the world, with Nepalis sending $8.1 billion back home in 2018. When compared to the country's GDP, remittance is as large as a third of the total, larger than the contribution from industries. This means that, in lieu of the government being able to promote employment opportunities domestically, remittance is a major contributor to the national income—and will remain one for the foreseeable future. So, when government agencies work towards easing the burden that migrant workers face, it should always be viewed as a positive development.
 For years now, such out-migrants have been facing severe challenges—barriers to enter foreign employment that would put them in the negative even before beginning the job that was supposed to change their lives. To top it all off, barriers to exit host countries and the lack of concrete support from the Nepal government let such practices go unchecked for years. All of these barriers have severely affected the income and health of out-migrants. What's worse, the government, instead of securing bilateral agreements to ensure the safety of its citizens, even attempted to bar people from going abroad for work. The sacking of the minister, who is widely regarded as being an effective leader, further puts into question whether the positive developments will stick.
【News source】
He was one of the few ministers who delivered. Then the prime minister sacked him.
In defense of Nepali migrant workers
○One world:AD-SEAnews
Your Comments / Unsubscribe



width="200" border="0">


SEAnews Messenger
SEAnewsFacebook
SEAnews eBookstore
SEAnews world circulation