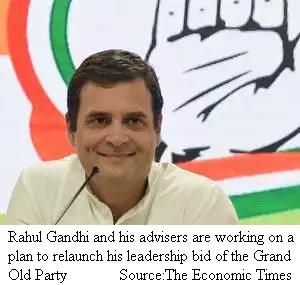 【New Delhi】Less than six months after he resigned as Congress president, taking moral responsibility for his party's debacle in the Lok Sabha elections, Rahul Gandhi and his advisers are working on a plan to relaunch his leadership bid of the Grand Old Party.
 To recoup his leadership through an image makeover, Gandhi will embark on tours across states to address rallies on the 'bread and butter' grievances of people and in defense of the Indian Constitution, at a time when national politics is delicately placed due to the economic slowdown and the political/social churn over the CAA-NRC-NPR planks of the Narendra Modi regime.
 AICC general secretary in-charge of organisation KC Venugopal told ET, "the party rank and file clearly wants Rahul ji to lead the Congress again. Though he is yet to respond, we are waiting for him to take that decision".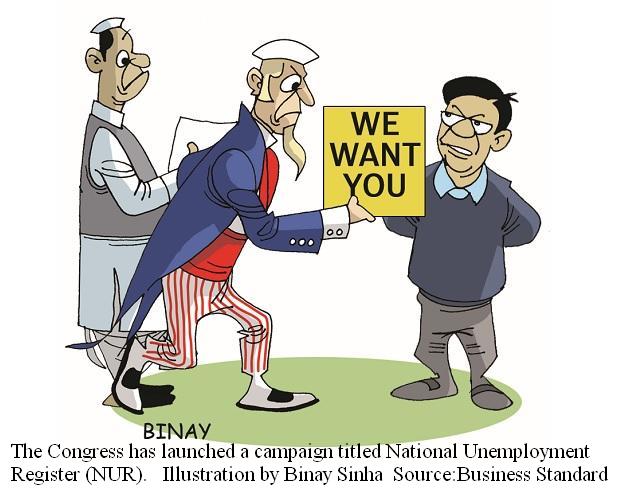 ○Congress launches NUR campaign to gather details of unemployed youth in UP
【Lucknow】With the issue of the Citizenship Amendment Act (CAA) and the National Population Register (NPR) dominating media headlines, the Congress has launched a campaign titled National Unemployment Register (NUR).
 Under this campaign, the grand old party cadres will collect details of unemployed youth in each district of Uttar Pradesh. Later, this data will be collated state- and nation-wise and will be used to attack the ruling Bharatiya Janata Party (BJP).
○Chidambaram slams Amit Shah over remarks against Shaheen Bagh protesters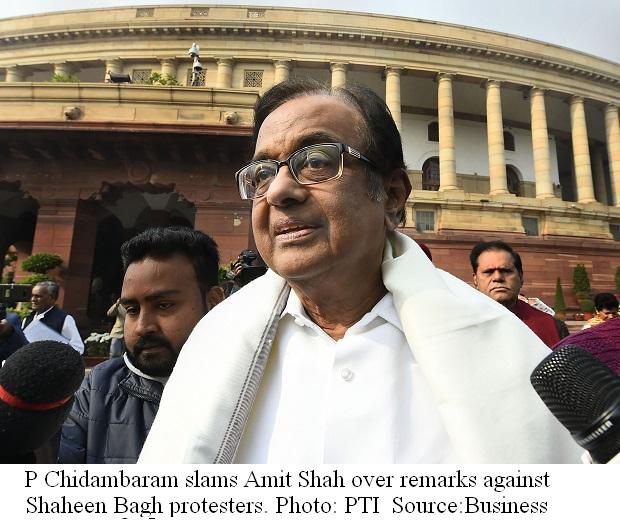 【New Delhi】Senior Congress leader P Chidambaram hit out at Home Minister Amit Shah on January 26 (Sunday) for his alleged remarks against Shaheen Bagh protesters, saying only those who despise Mahatma Gandhi would want to "get rid of Shaheen Bagh".
 Shah on Saturday had reportedly said that there should be "no Shaheen Bagh" in Delhi and the electorate must press the BJP's lotus symbol on February 8 for it.
 "Shaheen Bagh represents the essence of Mahatma Gandhi. Getting rid of Shaheen Bagh amounts to getting rid of Ahimsa and Satyagraha," Chidambaram said in a series of tweets. Ahimsa means 'not to injure' and 'compassion' and is also referred to as nonviolence, and refers to a key virtue in Hinduism, Buddhism and Jainism. Satyagraha, or holding onto truth, or truth force, is a particular form of nonviolent resistance.
【News source】
Tours, image makeover as Congress plans return of Rahul Gandhi
Congress launches NUR campaign to gather details of unemployed youth in UP
Chidambaram slams Amit Shah over remarks against Shaheen Bagh protesters
○One world:AD-SEAnews
Your Comments / Unsubscribe



width="200" border="0">


SEAnews Messenger
SEAnewsFacebook
SEAnews eBookstore
SEAnews world circulation