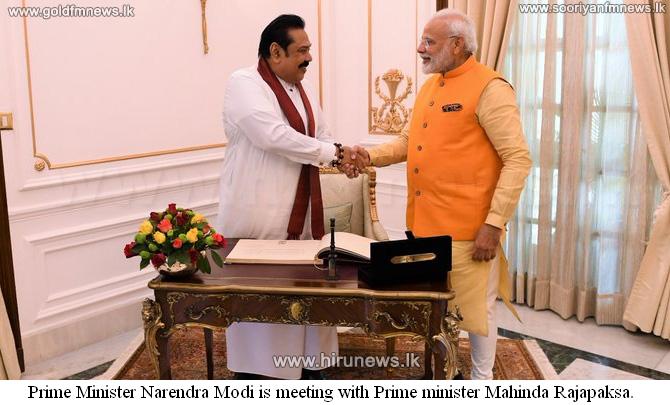 【New Delhi】Indian Prime Minister Narendra Modi said on February 8 that India has been a "trusted partner" in Sri Lanka's development, and that India will continue to assist Sri Lanka in its journey for peace and development.
 Prime minister Modi expressed this following a meeting with Prime minister Mahinda Rajapaksa who is currently on a 4 day official visit to India. Prime minister Modi noted that the stability, security and prosperity in Sri Lanka is in India's interest, but also in the interest of the entire Indian Ocean Region. He further noted that on the long-pending Tamil issue, Modi was confident that the Sri Lankan government will realize expectations of equality, justice, peace and respect of the Tamil people.
○Nepal-Japan Bilateral Consultation Mechanism's third meeting held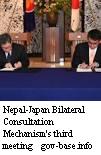 【Kathmandu】The third meeting of Nepal-Japan Bilateral Consultation Mechanism was held here on February 7. Joint Secretary and Head of North East Asia Division of the Ministry of Foreign Affairs Kali Prasad Pokhrel and Director General of Southeast and Southwest Asian Affairs Department of the Ministry of Foreign Affairs of Japan Hiroshi Ishikawa led their respective delegations at the meeting.
 During the meet, both sides laid emphasis on the importance of exchanging high-level visits in order to further fortify bilateral ties. The two sides discussed various ways of enhancing cooperation in the areas of trade, tourism, investment, agriculture, infrastructure, hydropower, education, human resource, as well as culture and people-to-people contact. Regional and international issues of mutual interest were also discussed during the meeting.
○Dhaka, Rome eye stronger economic partnership with intense ties through EU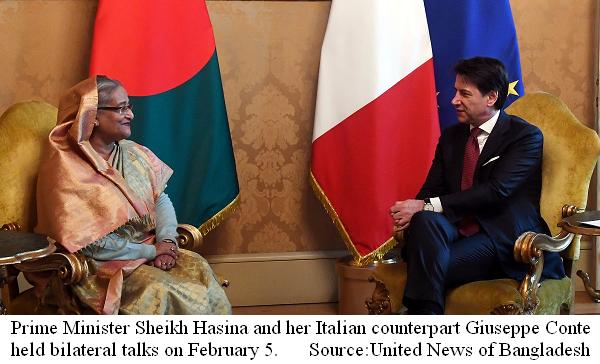 【Rome】Bangladesh and Italy have agreed to further strengthen economic partnership stressing the importance of an ever more intense cooperation between the European Union and Bangladesh in the areas of trade and development.
 Prime Minister Sheikh Hasina and her Italian counterpart Giuseppe Conte acknowledged the importance of the "Everything But Arms" preferential tariff regime the EU has been allowing for Bangladeshi exports towards the European market.
 Bangladesh has sought Italy's support in preferential access of its commodities to EU market even after the country's graduation out of the Least Developed Country (LDC) group status, according to a joint statement issued on February 6 on the outcome of the bilateral talks held between the two prime ministers on February 5.
○Dhaka seeks European Parliament's role to help Rohingya repatriation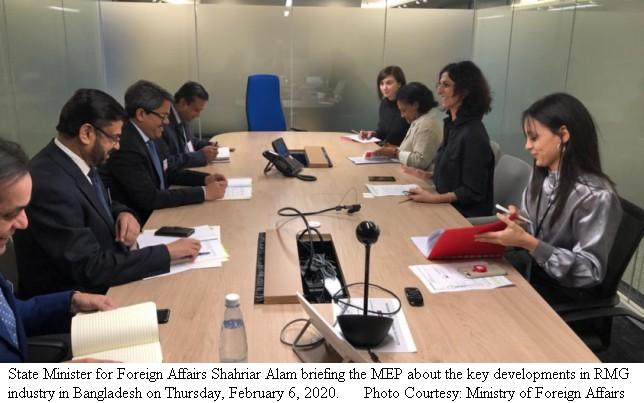 【Dhaka】On the second day of his visit to Brussels, State Minister for Foreign Affairs M Shahriar Alam had a meeting with Maria Arena, Member of the European Parliament (MEP) from the Group of Progressive Alliance of Socialists and Democrats and Chair of the Parliament's Human Rights Committee at the European Parliament on Thursday. He has urged the European Parliament to remain seized with the Rohingya issue through its various monitoring mechanisms and tools towards facilitating the safe, dignified and voluntary return of the Rohingyas to Myanmar.
 Earlier in the day, State Minister Alam had a bilateral meeting with Maximilian Krah, MEP from the Identity and Democracy Group and Rapporteur for South Asia in the European Parliament's International Trade Committee (INTA).
【News source】
Indian PM assures to be a faithful companion
Prime minister meets Indian foreign minister- Meeting with Modi ongoing
PM MAHINDA REACHES INDIA
OFFICIAL VISIT:
Nepal-Japan Bilateral Consultation Mechanism's third meeting held
Dhaka, Rome eye stronger economic partnership with intense ties through EU
Dhaka seeks European Parliament's role to help Rohingya repatriation
Shahriar Alam discusses trade issues with member of European Parliament
○One world:The aim of SEAnews
Your Comments / Unsubscribe



width="200" border="0">


SEAnews Messenger
SEAnewsFacebook
SEAnews eBookstore
SEAnews world circulation