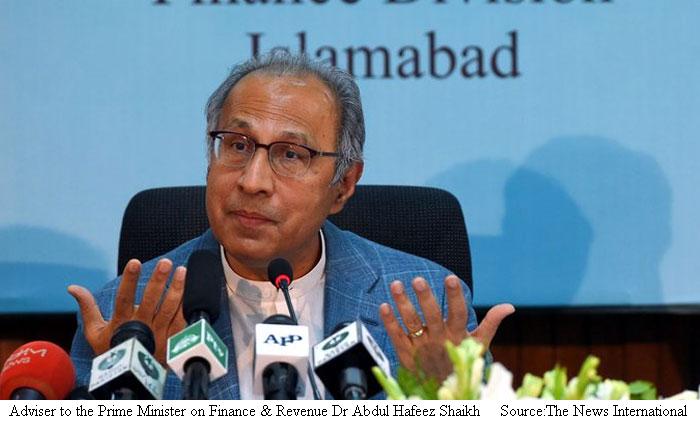 【Islamabad】Adviser to the Prime Minister on Finance & Revenue Dr Abdul Hafeez Shaikh has said the outlook for the economy is strong and pick-up in exports and remittances are supporting the growth momentum.
 December 2019, the large scale manufacturing output expanded by 16pc on month on month basis, indicating that growth is starting to pick up," he said while talking to a group of television anchorpersons at his office on March 02.
 Dr Shaikh shared updates on the recently-concluded second review of the IMF staff by saying that the IMF staff concluded that "all end December performance criteria were met, and structural benchmarks have been completed. This has led to the IMF staff and Pakistan authorities reaching a staff level agreement which has paved the way for the IMF Board to release the next tranche of U$450 million in April 2020."
○Inflation likely to decrease further, says Asad Umar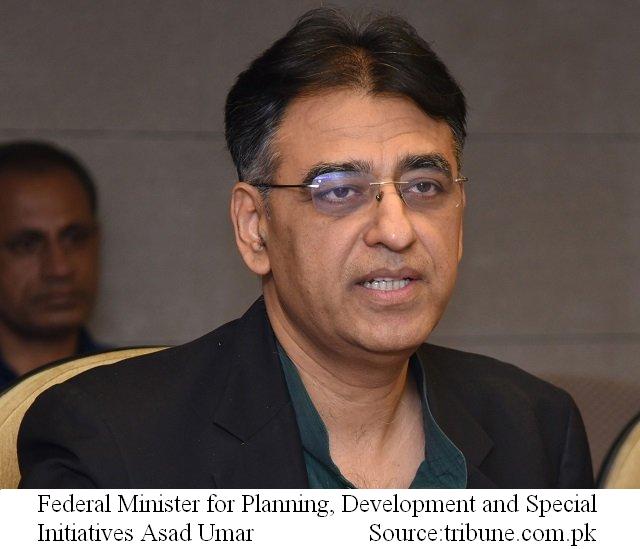 【Islamabad】Federal Minister for Planning, Development and Special Initiatives Asad Umar on March 02 said the reform process was bearing fruit as Pakistan's economy was taking off and inflation was likely to decrease further.
 He remarked that Pakistan was on the path to sustainable growth and after successful implementation of the International Monetary Fund (IMF) programme Pakistan would overcome the balance of payments problem.
 Umar said the China-Pakistan Economic Corridor (CPEC) had entered its second phase and its development would be led by the private sector.
 In a meeting with British High Commissioner Dr Christian Turner, the federal minister highlighted the potential for British investors in new areas of economy such as telecommunication, information technology, agriculture, healthcare, higher education and skill development.
○Pakistan's trade deficit contracts 27% to $15.7b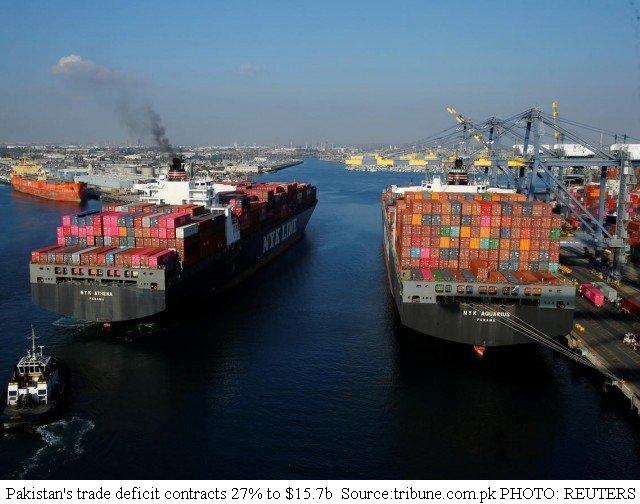 【Islamabad】Pakistan booked a trade deficit of $15.7 billion in first eight months of current fiscal year, down 27% due to suppression of imports, amid rekindled hopes for the revival of exports that bounced back after contracting for three months in a row.
 In February, export receipts showed an increase of 13.6% and amounted to $2.13 billion. Export receipts in February hit the highest level in nine months. Last time in May 2019, the exports had risen to $2.1 billion, according to Pakistan Bureau of Statistics (PBS) figures. Since then, exports have fluctuated between $1.7 billion and $2 billion, which does not reflect the true potential.
 Imports during the eight-month period dropped 14.4% to $31.3 billion, according to the commerce secretary. In absolute terms, imports contracted $5.3 billion, which provided some relief for the government.
【News source】
Acquittal of 70 terror suspects: Outlook for economy strong: Hafeez Shaikh
Inflation likely to decrease further, says Asad Umar
Pakistan's trade deficit contracts 27% to $15.7b
○One world:AD-SEAnews
Your Comments / Unsubscribe



width="200" border="0">


SEAnews Messenger
SEAnewsFacebook
SEAnews eBookstore
SEAnews world circulation