◆Financial irregularities on the rise owing to surplus budget: NC President Deuba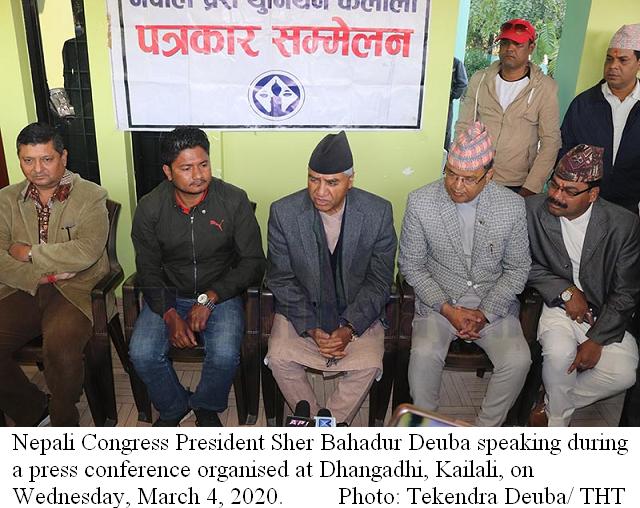 【Dhangadhi】Nepali Congress (NC) President Sher Bahadur Deuba said that financial irregularities have increased in the country in the name of surplus budget.
 At a press conference organised by Nepal Press Union, Kailali, Deuba said that the current government had a nepotistic approach in dealing with budget and that the projects were being distributed to those who were closer to the ruling party. He stressed on the need to end the rampant corruption in the country. Former PM Deuba alleged that the present government has failed to meet people's expectations and corruption is more widespread than ever.
 Furthermore, he opined that it was not necessary to call for foreign investment or aid for the construction of the West Seti Hydro Electricity Project and added that the funds collected through public offering was enough to raise the capital needed for the project.
 Recalling the health condition of Prime Minister KP Sharma Oli, Deuba also wished for his swift recovery.
【News source】
Financial irregularities on the rise owing to surplus budget: NC President Deuba
○One world:AD-SEAnews
Your Comments / Unsubscribe



width="200" border="0">


SEAnews Messenger
SEAnewsFacebook
SEAnews eBookstore
SEAnews world circulation