◆Indian Army says 20 soldiers killed in clash with Chinese troops in the Galwan area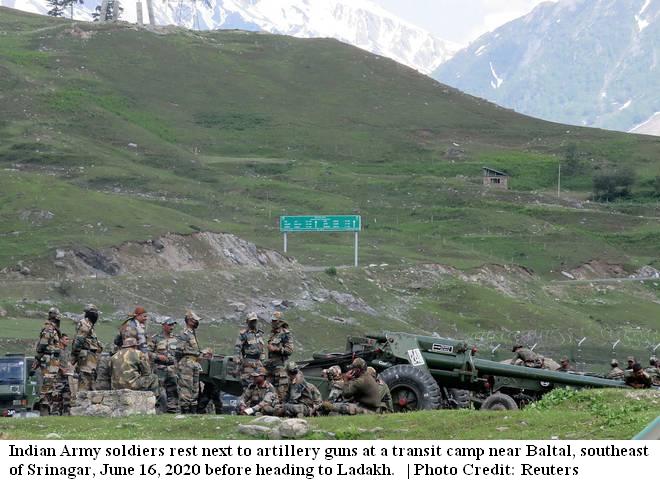 【Galwan】Twenty Indian personnel, including a Colonel, were killed in violent clashes with Chinese troops on June 15 along the Line of Actual Control (LAC) in Ladakh, in what is possibly the worst incident between the two countries in decades.
 The clashes came amidst a "de-escalation" process in the Galwan area that was started last week, after a month long standoff between troops at several points along the LAC in Ladakh and Sikkim.
 "Indian and Chinese troops have disengaged at the Galwan area where they had earlier clashed on the night of June 15/16 June. Seventeen Indian troops who were critically injured in the line of duty at the standoff location and exposed to sub-zero temperatures in the high altitude terrain have succumbed to their injuries, taking the total that were killed in action to 20," the Army said in a late-night statement.
 Neither the Chinese People's Liberation Army (PLA) nor the Chinese Ministry of Foreign Affairs (MFA) gave details of casualties on the Chinese side.
 The standoff had begun with a scuffle in the Pangong Tso area on the intervening night of May 5/6, resulting in serious injuries on both sides. Around 76 Indian personnel were injured including a Commanding Officer, who had to be airlifted to Delhi. There was a second scuffle on May 9 at Naku La in North Sikkim. While faceoffs and standoffs keep occurring on the LAC and even stone throwing and fist-fights between troops due to differences in perception on the alignment, there has been no instance of firing on the 3,488 km long LAC since 1975.
○Russia, China and India postpone June 23 video conference amid tensions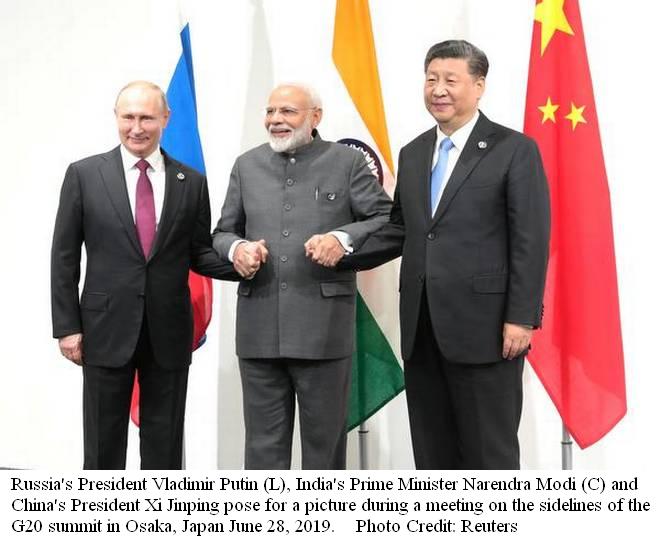 【Moscow】A June 23 video conference between the foreign ministers of Russia, China and India has been postponed to a later date, Russia's RIA news agency cited an Indian foreign ministry source as saying amid tensions between China and India.
 The source did not provide a new date for the conference that is expected to discuss the response to the global coronavirus pandemic.
○Pakistani troops violate ceasefire, fire towards Indian positions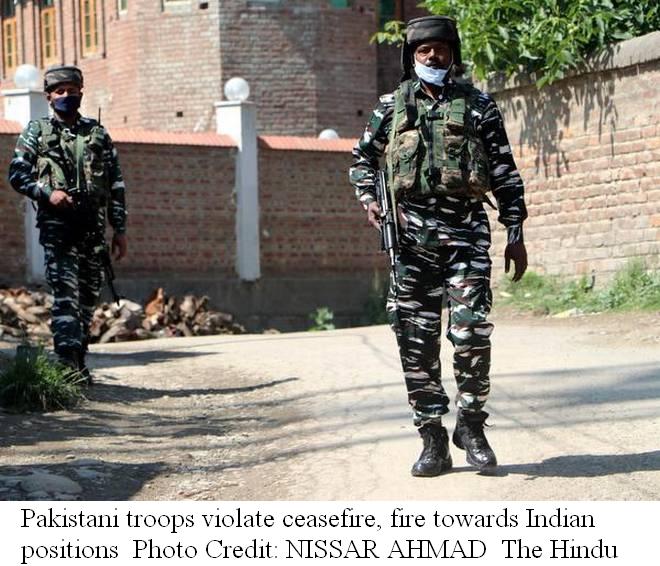 【Srinagar】Pakistani troops violated the ceasefire along the Line of Control (LoC) in Kamalkote sector of Jammu and Kashmir on June 13 by firing without provocation towards Indian positions, officials said.
 "At about 9:20 a.m., ceasefire violation was reported from Kamalkote sector in Uri area of north Kashmir's Baramulla district," the officials said. They said Pakistani troops fired without provocation on Indian posts and firing is going on. The Army is giving a befitting response to the Pakistani troops, they added. This is the second ceasefire violation by Pakistani troops in the district in as many days. On June 12, a 48-year-old woman was killed on the spot when her house at Batgran was hit by a shell. A 23-year-old woman was also injured in the incident. Four residential houses and a mosque were damaged in the shelling by Pakistani troops.
【News source】
Indian Army says 20 soldiers killed in clash with Chinese troops in the Galwan area
Russia, China and India postpone June 23 video conference amid tensions
Pakistani troops violate ceasefire, fire towards Indian positions
○One world:AD-SEAnews
Your Comments / Unsubscribe



width="200" border="0">


SEAnews Messenger
SEAnewsFacebook
SEAnews eBookstore
SEAnews world circulation