◆Imran offers to help India with Covid-19 fallout by sharing details of govt's cash programme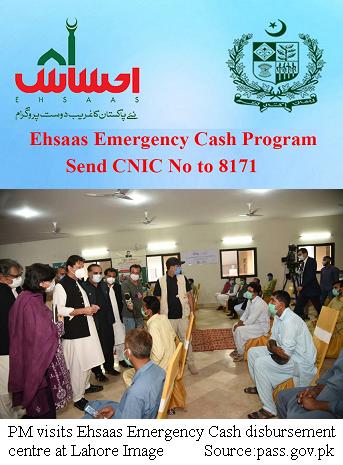 【Islamabad】Prime Minister Imran Khan on June 11 offered to assist India with the fallout of the Covid-19 pandemic by sharing the details of the government's Ehsaas Emergency Cash programme.
 Citing a news report about a study detailing the impact of the coronavirus on the world's fifth largest economy, the premier said: "According to this report, 34 per cent of households across India will not be able to survive for more than a week without additional assistance. I am ready to offer help and share our successful cash transfer programme, lauded internationally for its reach and transparency, with India." The prime minister added that the government had successfully transferred Rs120 billion in nine weeks to more than 10 million families in a "transparent manner" to help the vulnerable deal with the economic fallout of the pandemic.
 Prime Minister Imran launched the multi-billion Ehsaas Emergency Cash programme last month for the workers and daily wage earners badly affected by the coronavirus crisis. The scheme is distinct from the Ehsaas Cash programme already in operation under which Rs144 billion was allocated for 12 million families.
 Ehsaas means feelings and perceptions in Hindi. According to Poverty Alleviation and Social Safety Division of Government of Pakistan, Ehsaas is about the creation of a 'welfare state' by countering elite capture and leveraging 21st century tools—such as using data and technology to create precision safety nets; promoting financial inclusion and access to digital services; supporting the economic empowerment of women.
【News source】
PM Imran offers to help India with Covid-19 fallout by sharing details of govt's cash programme
Poverty Alleviation and Social Safety Division Government of Pakistan
Experts Explain: How households are coping under coronavirus lockdown
○One world:AD-SEAnews
Your Comments / Unsubscribe



width="200" border="0">


SEAnews Messenger
SEAnewsFacebook
SEAnews eBookstore
SEAnews world circulation