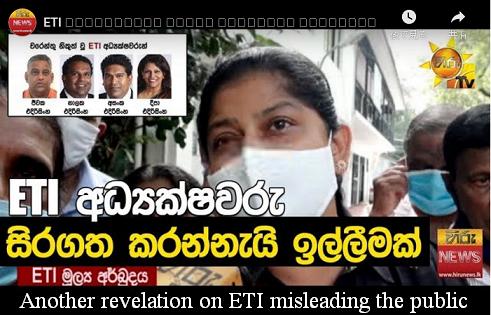 【Colombo】President Gotabaya Rajapaksa said the Central Bank has failed in its duty and cannot evade responsibility for the alleged irregularities in ETI Investments, the Presidential Media Division said.
 The inquiring committee appointed to investigate alleged irregularities in ETI Investments met with President Gotabaya Rajapaksa at the Presidential Secretariat on June 11. The Committee told the President that the company had invested its assets in other ventures and at the same time, it had not been properly supervised by the Central Bank, the Committee said. President Rajapaksa instructed the Committee to investigate the irregularities in depth and pay more attention to reimburse the investments of depositors immediately.
○Another revelation on ETI misleading the public
【Colombo】It was revealed on June 17 that ETI and Swarnamahal finance which were incurring losses since 2012 has mislead the depositors through advertisements in popular newspapers stating that it is a finance institution recognized by the Central bank of Sri Lanka.
 This was revealed when statements were obtained at the special presidential commission appointed to investigate alleged irregularities in the ETI Investments.
○TFC shareholders last in line to be settled under liquidation process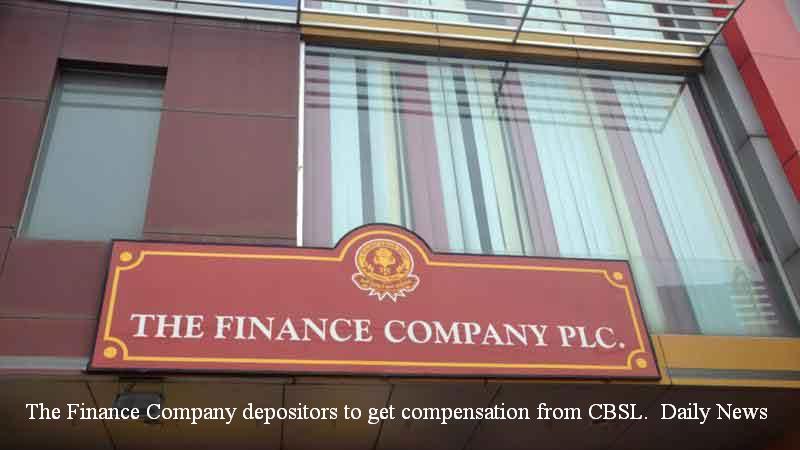 【Colombo】Depositors of licenced banks and finance companies that crash are paid compensation up to a maximum of Rs. 600,000 per investor under the Deposit Insurance and Liquidity Support Scheme, but shareholders of such troubled public listed financial institutions will be the last to be settled under the liquidation process, a senior Central Bank official said.
 The Deposit Insurance Scheme is wholly funded by financial institutions themselves as it is legally mandatory for all banks and finance companies in Sri Lanka to contribute 0.15% of their deposit liability towards the initiative, the official noted.
 Asked about The Finance Company PLC (TFC), she said that with the cancelling of its license to carry on finance business on May 22, 2020, the process of liquidation will begin shortly.
【News source】
President says Central Bank failed in its duty to supervise ETI Investments
Another revelation on ETI misleading the public
Explaining the hole in Sri Lanka's ETI Finance balance sheet
TFC shareholders last in line to be settled under liquidation process Depositors now being paid maximum Rs. 600,000 under Deposit Insurance Scheme
The Finance Company depositors to get compensation from CBSL
○One world:AD-SEAnews
Your Comments / Unsubscribe



width="200" border="0">


SEAnews Messenger
SEAnewsFacebook
SEAnews eBookstore
SEAnews world circulation