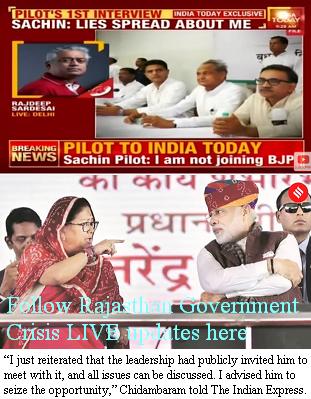 【Jaipur】The Congress on July 17 demanded that a case be lodged against BJP leader and Union minister Gajendra Singh Shekhawat, accusing him of being involved in horse-trading of Rajasthan MLAs.
 The party also suspended rebel MLAs Bhanwarlal Sharma and Vishvendra Singh from the party for allegedly being involved in the conspiracy to topple the government. AICC spokesperson Randeep Surjewala said that two audio recordings have surfaced in which the MLA Sharma, union minister Shekhawat and a BJP leader Sanjay Jain are purportedly talking about the "conspiracy" to topple the government. He demanded an FIR against the three and their arrest. Surjewala said chief whip Mahesh Joshi has given a complaint to the Special Operation Group for registration of FIR in the matter.
 Sharma has, however, denied the allegations. When the audio tapes surfaced on Thursday, he had termed them as fake and said the voice in it was not his.
○BJP ally targets Vasundhara Raje over Rajasthan political crisis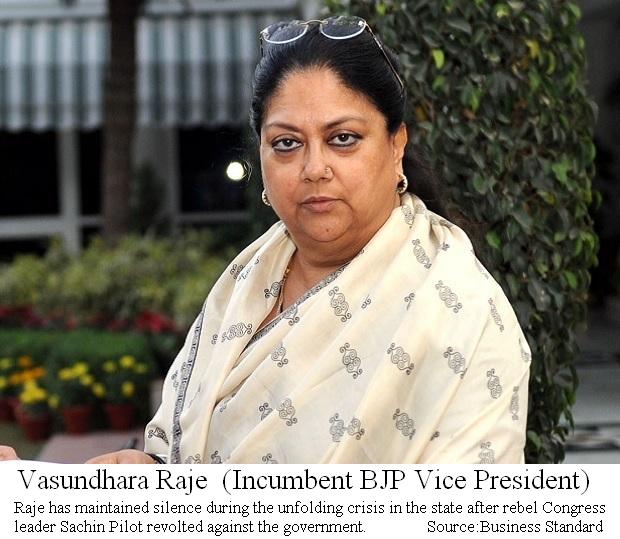 【New Delhi】A BJP ally from Rajasthan on July 16 alleged that former chief minister Vasundhara Raje (Incumbent BJP Vice President) has been trying to "save" the Ashok Gehlot Indian National Congress government in the state.
 "Former CM Vasundhara Raje has been trying her best to save the Ashok Gehlot government, which is in a minority. Many MLAs of the Congress were called up by her in this regard," Hanuman Beniwal, a Lok Sabha MP, claimed in a tweet.
 There was no immediate reaction from Raje, a senior BJP leader who has been the state's chief minister for two terms. Beniwal, a former BJP leader and Raje-baiter for a long time, claimed that there is an "internal understanding" between her and incumbent Chief Minister Gehlot. Raje has maintained silence during the unfolding crisis in the state after rebel Congress leader Sachin Pilot revolted against the government. Beniwal heads the Rashtriya Loktantrik Party. In Lok Sabha, he has been a vocal supporter of the BJP-led NDA government at the Centre.
【News source】
Rajasthan Political Crisis: Congress accuses BJP of being involved in horse-trading
Rajasthan Government News HIGHLIGHTS: CM Gehlot meets Guv after claiming support from two BTP MLAs
Rajasthan political crisis highlights: Governor Kalraj Mishra orders state government to call for an Assembly
Congress suspends two Pilot loyalists, demands arrest of union minister Shekhawat
Ashok Gehlot camp releases 'audio proof' against Sachin Pilot
Sachin Pilot's comments on Vasundhara Raje's bungalow proof of his frustration: BJP MLAs
BJP ally targets Vasundhara Raje over Rajasthan political crisis
Vasundhara Raje might have helped Ashok Gehlot's Congress govt survive
○One world:AD-SEAnews
Your Comments / Unsubscribe



width="200" border="0">


SEAnews Messenger
SEAnewsFacebook
SEAnews eBookstore
SEAnews world circulation