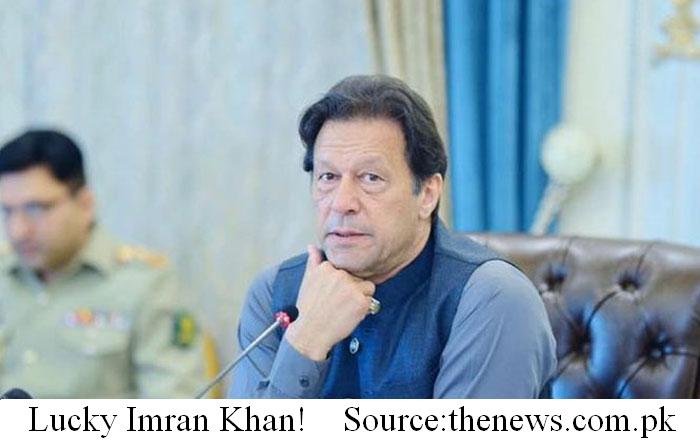 【Islamabad】Prime Minister Imran Khan should consider himself lucky that without doing much his government is under no serious threat except problem within and his allies.
 He has failed on many fronts but succeeded in maintaining 'civil-military' relationships which his predecessors could not keep. He is also lucky that he got sharply divided Opposition in the last two years. Whether his government accepts it or not but he has not come up to the expectations of his voters who still expect him to do few wonders in the next three years. He did everything which he didn't believe and was against it.
 The most embarrassing moment for the Opposition was defeat during the vote of no-confidence against Senate chairman despite their comfortable majority. It led to further trust deficit between PML-N (Pakistan Muslim League - Nawaz) and PPP (Pakistan Peoples Party).
 The Opposition also got themselves exposed during Maulana Fazlur Rehman's big show in Islamabad and both the PPP and the PML-N backed out and only provided token support. If one person who gained from all this was 'lucky Khan'.
 The real challenge which Imran Khan faced was from within whether it is his policies, performance, bad governance or failure in appeasing the allies who were then allegedly handled by the 'handlers' otherwise the government would have collapsed much earlier. Thus, the option-less scenario made the prime minister the only option at the moment. His government should get some benefit of doubt that due to the coronavirus pandemic it faced a daunting challenge of future economic meltdown and massive unemployment ahead. Only time will tell how successful was IK's strategy of 'smart lockdown'. But his Ehsaas Programme like Benazir Income Support Programme is a success story and in this deteriorating economic situation it did provide some relief to the masses. On the other hand, prices of essentials are completely out of control like medicines, sugar, wheat and other day-to-day commodities. The alleged scam on all these three plus petroleum prices fiasco need independent investigation and mere publication of Sugar Commission report may not be enough if accused go scot free and prices continue to go up. He confronted strong 'mafias' but found some of them within his own rank and file and with weak government he could not do much but must be given credit to at least succeeded in exposing them by publishing sugar commission report.
 He did everything which he used to oppose prior to the 2018 elections from having 'electables' to the concept of annual developments funds for members of the national assembly, which he always considered as biggest corruption.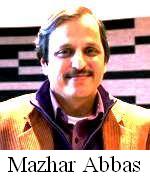 Note: "Electables" in Pakistan mean those electoral candidates who have the wherewithal to win parliamentary seats in their respective areas. In other words, "electables" are those electoral candidates who have sufficient or significant clout, on the basis of their social position, to secure victory in parliamentary elections in specific constituencies.
https://tribune.com.pk/story/1753106/why-electables
 He joined hands with people like Chaudhrys of Gujrat, whom he always considered as 'chor or daku'. He now has one of the biggest cabinets comprising both elected and non-elected members with over one dozen advisers and special assistants. During 2014 'dharna' he strongly opposed a huge cabinet.
 Prime Minister Imran Khan still has three years to perform and as his own federal minister Fawad Chaudhry said "we can't go to the people with this kind of performance particularly in Punjab. Need to do more before it is too late".
The writer (Mazhar Abbas) is a senior columnist and analyst of Geo, The News and Jang.
【News source】
Lucky Imran Khan!
○One world:AD-SEAnews
Your Comments / Unsubscribe



width="200" border="0">


SEAnews Messenger
SEAnewsFacebook
SEAnews eBookstore
SEAnews world circulation