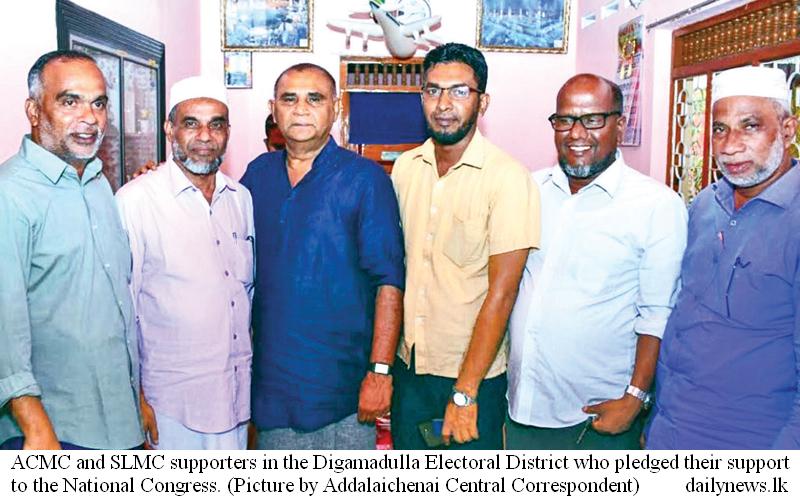 【Digamadulla】A group of All Ceylon Makkal Congress (ACMC) and Sri Lanka Muslim Congress (SLMC) supporters of the Pottuvil area in the Digamadulla Electoral District pledged their support to the National Congress (NC) and its leader, former Local Government and Provincial Councils Minister A.L.M. Athaullah on July 15 at a ceremony held in Pottuvil.
 Former ACMC Pottuvil Pradeshiya Sabha (PS:Regional assembly) candidate Mohideen Bawa too joined. They expressed their confidence that the NC Leader A.L.M.Atthaullah will have a landslide victory at the forthcoming General Election. NC Digamadulla District candidate M.S.M. Ansar, Pottuvil PS member M.M. Jamahim and many others were present.
○Only the SLPP can build a progressive nation, dignified before the world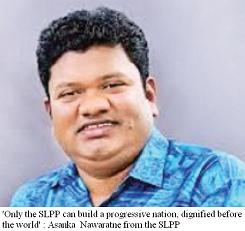 【Colombo】We always stand for the benefit of the common people of this country and we think that there should be people-friendly political leaders to steer the country forward, who want to achieve success in every field for the interests of the common people. That is why we are joining the Sri Lanka Podujana Peramuna (SLPP) alliance this time, to realise the dreams of the people, for the dawn of a better future for the citizens of this country, after the General Election 2020. We are committed to safeguarding the democratic rights of the people, while ensuring them economic progress blessed with peace and justice.
 The Daily News Kurunegala Correspondent S.M. Wijayaratne interviewed two political personalities from the Kurunegala District contesting the August 5 General Election – Asanka Nawaratne from the SLPP and H.B. Tennakoon from the United National Front (UNP). Nawaratne told the correspondent the above thoughts.
○Victory of the people our ultimate aim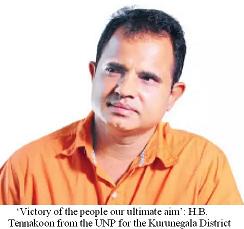 The correspondent asked Mr. Tennakoon, "What message do you wish to convey to the voters of the Kurunegala District at this momentous hour prior to the General Election?"
 Mr. Tennakoon answered; The General Election 2020 is of great importance to all citizens of this country because it is deciding factor of this country in its future in all respects. Intelligent, genuine and people-friendly representatives have to be elected this time for the next Parliament. The new set of MPs should be able to have real commitment with much personal sacrifice for the people. They have to be active in their roles as MPs in materializing the aspirations of the common people of this country. Therefore, the voters of the Kurunegala District have to be wise enough to send a responsible team of MPs to the Parliament this time from the Kurunegala District. It is because our ultimate goal should be the victory to the people for them to enjoy, living a fruitful and meaningful life blessed with peace and happiness.
【News source】
ACMC, SLMC supporters join National Congress
'Only the SLPP can build a progressive nation, dignified before the world'
'Victory of the people our ultimate aim'
○One world:AD-SEAnews
Your Comments / Unsubscribe



width="200" border="0">


SEAnews Messenger
SEAnewsFacebook
SEAnews eBookstore
SEAnews world circulation