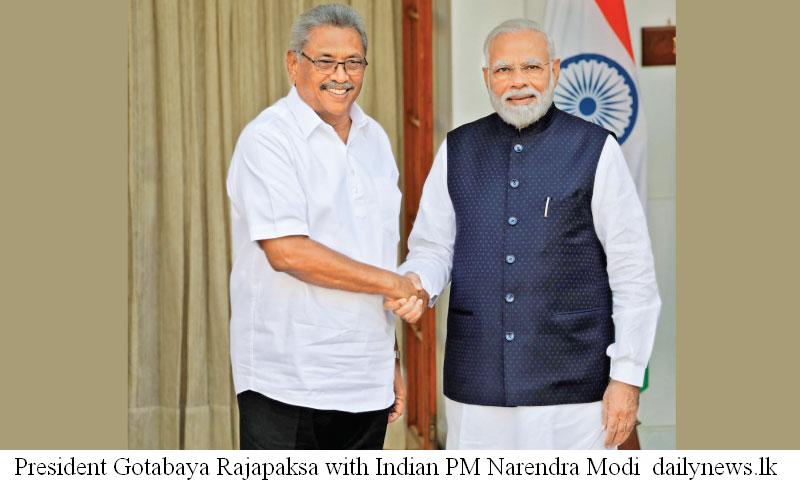 【Colombo】A much-anticipated General Election in Sri Lanka last month ended with a resounding victory for the Sri Lanka People's Front, which was spearheaded by former president Mahinda Rajapaksa. The party secured 145 seats – obtaining a near two-thirds majority in Parliament.
 The more pressing questions relate to the nature and orientation of Sri Lanka's foreign policy under the new Rajapaksa regime. Will the island tilt towards China or India in the near future? What impact does the economic fallout from Covid-19, a crushing debt burden and the geopolitical competition underway in the Indian Ocean have on Sri Lanka's external ties? And most importantly, what signals has the Rajapaksa regime given in terms of its foreign policy direction ?
 One of the most interesting developments in the immediate aftermath of the election was the duties and functions ascribed to the newly appointed Minister of Foreign Relations. The Minister has been given "special responsibility" to reassess existing bilateral agreements and investigate whether any clauses or articles included therein may have a detrimental effect on the local economy. Such a responsibility was not previously assigned to the Foreign Minister in such explicit terms.
 Another noteworthy development is the Government's decision to appoint Tharaka Balasuriya, a comparatively young Member of Parliament, as the "State Minister for Regional Cooperation". A ministerial portfolio of this nature was absent in previous Governments. The decision to select Balasuriya is also important owing to the fact that his predominant concerns, judging from his speeches in Parliament, are on topics related to economics and finance. As the State Minister for Regional Cooperation, his duties include building strong economic and trade ties with Asian nations and strengthening Sri Lanka's bonds with South Asian Association for Regional Cooperation (SAARC) and Bay of Bengal Initiative for Multi-Sectoral Technical and Economic Cooperation (BIMSTEC) countries.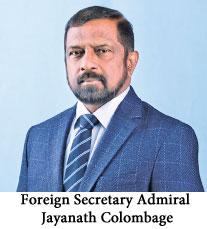 Another reshuffling of import is the appointment of retired admiral Jayanath Colombage as the Secretary to the Ministry of Foreign Relations – a post that tended to be held by career diplomats.
 These developments are significant. It can be assumed there will be a reinvigorated emphasis on strengthening ties with India, China and other neighbouring Asian nations owing to the creation of a State Minister for Regional Cooperation portfolio. The congenial ties that exist between members of the Chinese Communist Party and Mahinda Rajapaksa – the new Prime Minister – will also feature. As will the efforts taken by Narendra Modi's Government in India to cultivate ties with Gotabaya and Mahinda Rajapaksa after 2015.
 Yet mostly the emphasis placed by the Rajapaksa regime on strengthening relations with Asian partners (including members of the SAARC, BIMSTEC and the Association of Southeast Asian Nations) will be driven by an effort to lift Sri Lanka's ailing economy.
 These developments also point to an argument I outlined in a co-authored article that appeared on the Russian International Affairs Council. It delineated a foreign policy orientation defined as "concentric circles based hierarchical approach" of establishing friendly external relations, whereby geographical neighbours such as India and other Asian states would be the principal focus of policymakers in the formulation Sri Lanka's foreign policy.
 Immediately after his appointment, Colombage sought to assuage fears of China's Naval presence in the Indian Ocean by stating that between "2009 and (August) 2020 more than 525 warships have visited Sri Lanka. Topping the list is India with 110 … and way down the list is China with about 40 ships." Colombage went on to declare that "the President has made it very clear, in no uncertain terms, that as far as strategic security considerations go, it is an 'India first' approach. Which means Sri Lanka cannot be, should not be, and will not be a strategic security concern for India."
 The need of the hour, however, is to reduce Sri Lanka's debt burden, spur investments and jump-start a lagging economy. Despite the Modi Government's attempts to develop ties with the Rajapaksa family, if New Delhi cannot deliver in terms of project implementation and investment, there is a distinct possibility that Sri Lanka may, once again, tilt towards China due to economic imperatives.
 Although the resounding victory grants the SLPP greater leeway in terms of how it wishes to chart the country's foreign policy, it is increasingly likely that the personal chemistry between foreign leaders and the Rajapaksa family, as well as the degree of investments and economic assistance (loans at concessional rates and aid) that can be provided in the short term, will be the biggest determinants of Sri Lanka's foreign policy in the next five years.
【News source】
New Dimensions in Sri Lanka's Foreign Policy
○One world:AD-SEAnews
Your Comments / Unsubscribe



width="200" border="0">


SEAnews Messenger
SEAnewsFacebook
SEAnews eBookstore
SEAnews world circulation