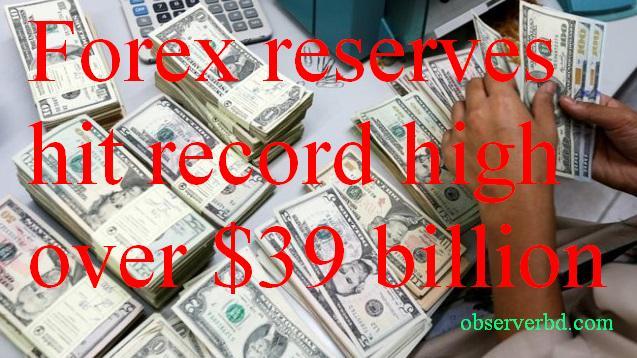 【Dhaka】The country's foreign exchange reserves has touched a new record of US$39.04 billion amid coronavirus crisis.
 The inflow of remittance and aid of the development partners added to raise the foreign exchange reserve to 39.04 billion, a senior official of the Bangladesh Bank told BSS on September 1. Earlier, the previous highest reserves amounting $37.18 billion was recorded on July 29 last. The official said remittance is the key driver to raise the reserve to the highest point.
 In the fiscal year 2019-20, inbound remittance registered 10.87 percent growth to $18.21 billion, thanks to the 2 percent incentive scheme of the government. Bangladeshi migrant workers have sent home a record amount of remittance in July this fiscal 2020-21. They sent back $2.6 billion inward remittances in the first month of the new fiscal year, a new monthly record. The amount is around 63 higher than in July 2019.
○Inflation hits 5.68% in August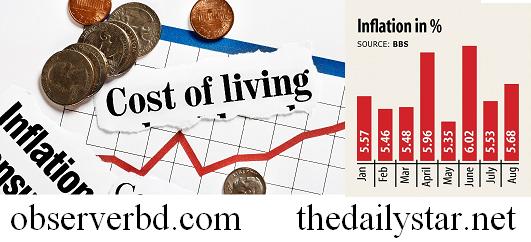 【Dhaka】Inflation has risen by 15 basis points to 5.68 per cent in August, led by an increase in prices of food items, official figures showed on September 1.
 The average consumer price index was 5.53 per cent in July, data from the Bangladesh Bureau of Statistics (BBS) showed.
 Inflation in rural areas rose 17 basis points to 5.6 per cent, again driven by food inflation, which was up 42 basis points at 6.09 per cent. Non-food inflation fell 28 basis points to 4.7 per cent.
 Inflation in the urban areas advanced nine basis points to 5.81 per cent. Food inflation rose 30 basis points to 6.06 per cent and non-food inflation declined 17 basis points to 5.51 per cent.
【News source】
Forex reserves hit record high over $39 billion
Remittance keeps rising despite pandemic headwinds
Inflation hits 5.68% in August
Inflation ticks up in August
○One world:AD-SEAnews
Your Comments / Unsubscribe



width="200" border="0">


SEAnews Messenger
SEAnewsFacebook
SEAnews eBookstore
SEAnews world circulation