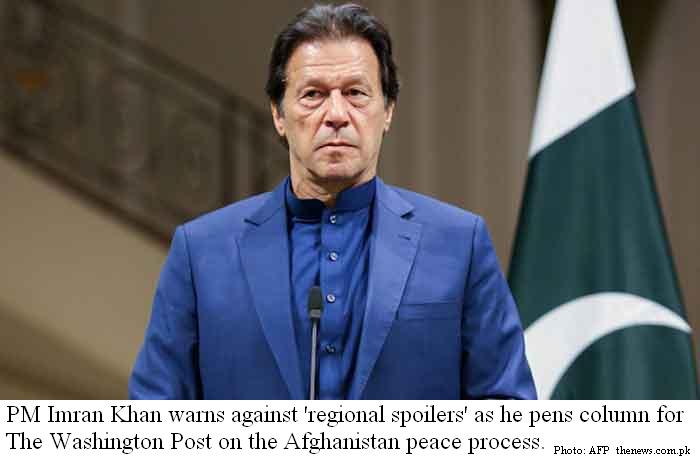 【Islamabad】Prime Minister Imran Khan has warned against hasty withdrawal of foreign powers from Afghanistan and also cautioned that regional spoilers could use instability in the worn-torn country for their own vested interests.
 "All those who have invested in the Afghan peace process should resist the temptation for setting unrealistic timelines. A hasty international withdrawal from Afghanistan would be unwise," PM Imran wrote in an opinion piece published in The Washington Post on September 26. "We should also guard against regional spoilers who are not invested in peace and see instability in Afghanistan as advantageous for their own geopolitical ends," he added.
 The premier said the rare moment of hope for Afghanistan and the entire region has arrived, recalling that on Sept 12, delegations from the Afghan government and the Taliban finally held talks in Doha to bring the war in Afghanistan to an end. "Just as the Afghan government has recognised the Taliban as a political reality, it is hoped that the Taliban would recognise the progress Afghanistan has made," the premier shared his optimism. "Like the United States, Pakistan does not want to see Afghanistan become a sanctuary for international terrorism ever again. Since 9/11, more than 80,000 Pakistani security personnel and civilians have laid down their lives in perhaps the largest and most successful fight against terrorism." "Like the United States, we do not want the blood and treasure we have shed in the war against terrorism to be in vain." "We are committed to multilateral collaboration to achieve this."
 The first step toward that peace has been taken in Doha, said PM Imran warning that not seeing through the Afghanistan peace process or abandoning it for any reason would be a great travesty.
○Zardari moves IHC to dismiss money laundering, Park Lane trials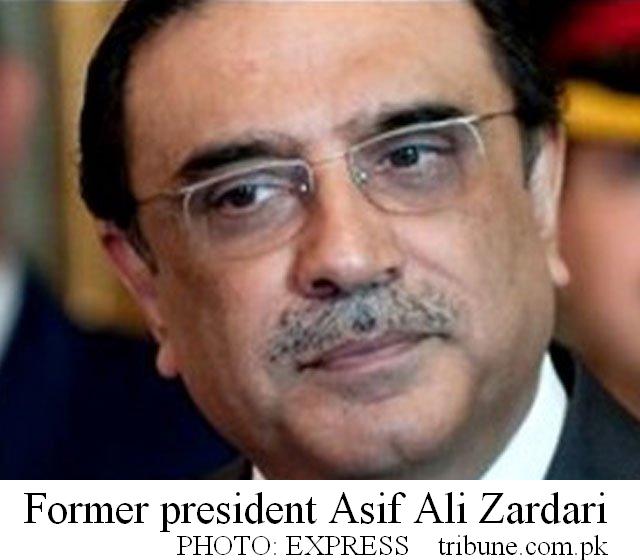 【Islamabad】Former president Asif Ali Zardari on September 28 filed a petition in the Islamabad High Court (IHC), seeking to quash the money laundering and Park Lane references filed by the National Accountability Bureau (NAB).
 Zardari pleaded that he should be acquitted as he was not guilty in the said references. He prayed that references be quashed as they are "without jurisdiction, illegal, unlawful, null and void ab initio".
 On September 23, the IHC had extended Zardari's interim bail till October 15 in an inquiry pertaining to suspected transactions of Rs8 billion and directed NAB to submit a reply again. A division bench, comprising Justice Amir Farooq and Justice Mohsin Akhtar Kayani, had heard the bail application.
【News source】
PM Imran warns against hasty international withdrawal from Afghanistan
Hasty international withdrawal from Afghanistan would be unwise, says PM Imran Khan
Zardari moves Islamabad High Court to quash references
○One world:The aim of SEAnews
Your Comments / Unsubscribe



width="200" border="0">


SEAnews Messenger
SEAnewsFacebook
SEAnews eBookstore
SEAnews world circulation