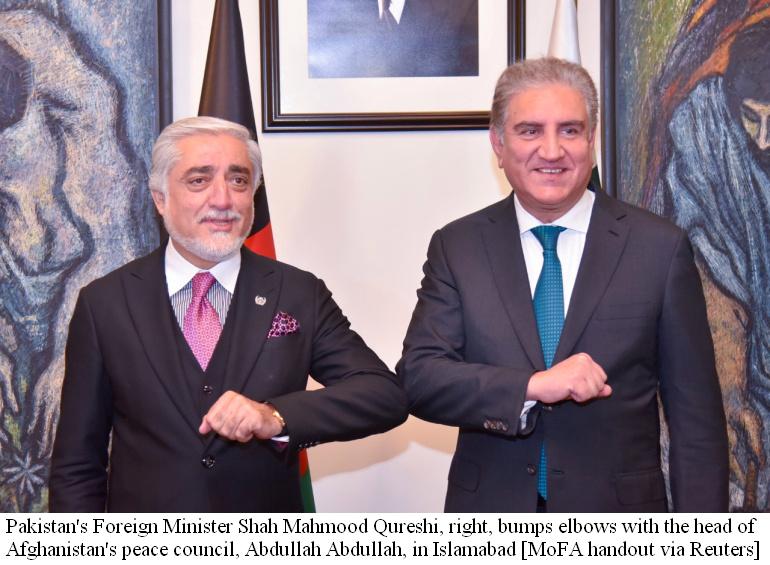 【Islamabad】Afghan peace chief Abdullah Abdullah has concluded a visit to eastern neighbour Pakistan aimed at mending the often fraught ties between the two countries and making progress on moving the nascent Afghan peace process forward.
 Abdullah, a harsh critic of Pakistan who has previously accused the country of sponsoring the Afghan Taliban in its 19-year war against the United States and Afghan forces, struck a markedly conciliatory tone throughout the visit, one that both countries are hoping will help reset ties at a critical stage in the peace process.
 "This afternoon we leave towards Kabul, and we will leave Islamabad with a good sense and with […] the idea that we would continue to work together towards a better future for both countries and our region," Abdullah said at an event before his departure on September 30. "I am appreciative of the support of the Pakistani government for the peace efforts as well as the steps taken recently in terms of bilateral relations."
 Pakistani Prime Minister Imran Khan, who met Abdullah a day earlier, echoed the sentiments. "Enjoyed meeting Dr Abdullah Abdullah, Chairman [High Council of National Reconciliation] of Afghanistan," he tweeted. "We had a very interesting conversation: theme being the past is an invaluable teacher to learn from but not to live in. We must look forward towards the future."
 During the visit, Pakistan eased visa restrictions for Afghan nationals and increased the number of days their border crossing will remain open for pedestrians, a long-standing Afghan demand.
○The negotiations in Doha
 In Qatar's capital Doha, negotiations between the Afghan government and Afghan Taliban that started three weeks ago aimed at the warring sides agreeing to a reduction of violence and a possible new power-sharing agreement.
 Violence, however, has not abated even as Afghan negotiators have been engaged in direct talks for the first time ever. On September 23, at least nine people were killed in a suicide attack in the southeastern Afghan province of Helmand, local media reported.
 Taliban negotiators have cautioned against other parties' involvement in the talks, as US Afghan peace envoy Zalmay Khalilzad – a key mediator in the process – flew to Doha on September 23. "If we hurry and expect to resolve all the issues in 20 days or a month, I think this will not bring us to our objectives," said Mohammad Naeem, a Taliban spokesman.
○Illusive ceasefire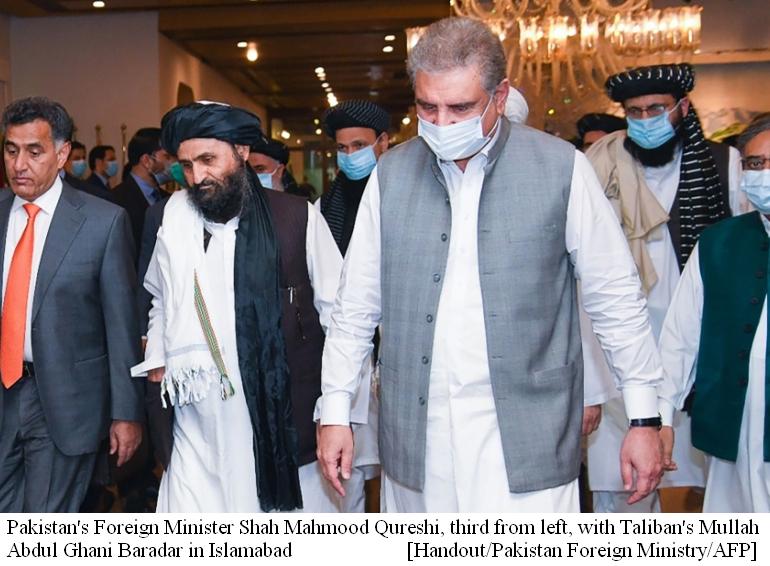 The question of Pakistan exerting its influence on the Afghan Taliban, which has maintained logistical and leadership bases on Pakistani territory for years, to establish a ceasefire was at the centre of Abdullah's visit.
 Pakistan's official position has always been of having "limited influence" with the Afghan Taliban. Pakistani officials have maintained a guarded response to the demand of establishing a ceasefire, say analysts.
 Zahid Hussain, a security analyst and senior journalist, says the chances of a full ceasefire being established are slim. "The Taliban are still not willing for a ceasefire and I don't think Pakistan can get them to accept that, because that is the leverage [the Taliban] have been using in the talks," he says. "Once they pull out their fighters from the front, that leverage will be gone … There are limitations to what Pakistan can do." [Omitted below.] Asad Hashim is Al Jazeera's digital correspondent in Pakistan. Source : Al Jazeera
【News source】
Abdullah made fragile gains for Afghan peace during Pakistan trip
○One world:The aim of SEAnews
Your Comments / Unsubscribe



width="200" border="0">


SEAnews Messenger
SEAnewsFacebook
SEAnews eBookstore
SEAnews world circulation