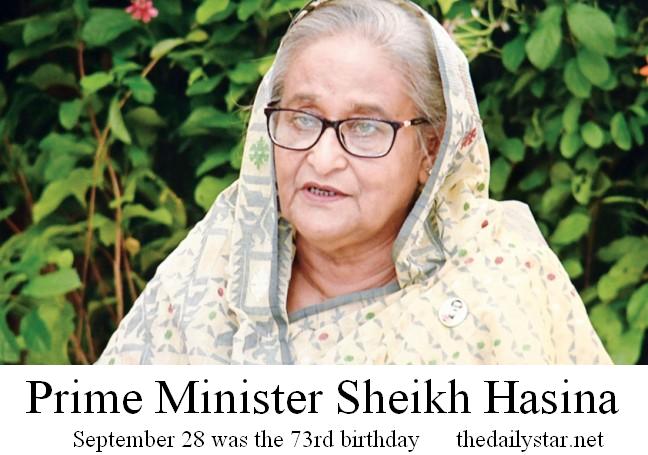 【Dhaka】Prime Minister Sheikh Hasina on September 28 asked Foreign Minister AK Abdul Momen to place a comprehensive report over sending back the stranded expatriates to their workplaces abroad. She gave the instruction while presiding over the weekly cabinet meeting held virtually.
 Briefing reporters after the meeting, Cabinet Secretary Khandker Anwarul Islam said, some 141,000 Bangladeshi expatriates returned home this year amid the Covid-19 pandemic. There are some potential job markers like Uzbekistan and Kazakhstan for Bangladeshi workers, he said. According to the data placed before the cabinet meeting, a total of 141,046 Bangladeshi workers returned home this year and 88,586 of them came without passes or travel passes, Anwarul said. The number of returnees is not an alarming one for Bangladesh as around 1 crore Bangladeshi expatriates stay abroad and a good number of the expatriates travel back to the country regularly, the cabinet secretary added. Anwarul said despite the Covid-19 pandemic, the remittance inflow in the last fiscal year (2019-20) was $18.21 billion, which is 9.6 percent higher than the amount of the previous fiscal year.
○Regent Group Chairman Mohammad Shahed gets life term in arms case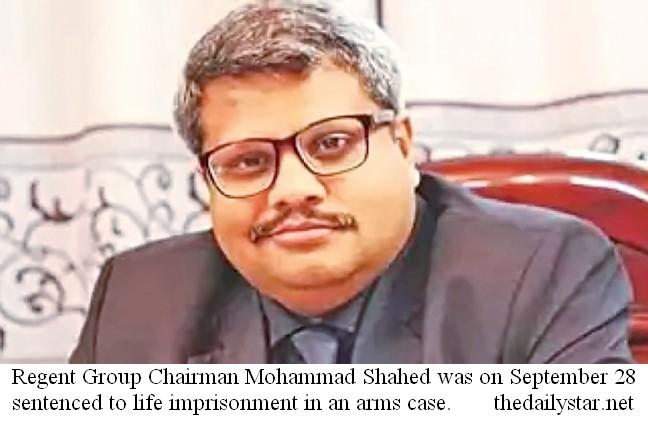 【Dhaka】Regent Group Chairman Mohammad Shahed was on September 28 sentenced to life imprisonment in an arms case.
 Before pronouncing the judgement, Shahed, an accused in over 76 cases, was produced before the court amid tight security. Shahed was also given seven years' imprisonment for possessing bullets but that punishment will be run concurrently, the judge said.
 Shahed was arrested on July 15 from Satkhira when he was trying to leave the country on a boat. On July 19, a team of DB police found Shahed's private car in front of a house at Sector-11 in the city's Uttara Paschim area. They then seized a pistol with bullets from the car and later a case under the Arms Act was filed against him with Uttara Paschim Police Station.
 Earlier on August 18, 2010, another Dhaka court sentenced Shahed to six months of simple imprisonment and fined him Tk 53 lakh in absentia in the cheque dishonour case.
【News source】
Place detailed report on returnees
Shahed gets life term in arms case
○One world:The aim of SEAnews
Your Comments / Unsubscribe



width="200" border="0">


SEAnews Messenger
SEAnewsFacebook
SEAnews eBookstore
SEAnews world circulation