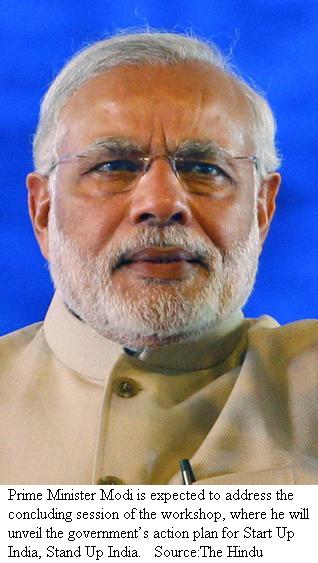 【New Delhi】It's a return invitation of sorts for Silicon Valley technology and startup biggies. Chief Executives of companies such as Google's Sundar Pichai, Tesla's Elon Musk and Apple's Tim Cook, who met Prime Minister Narendra Modi in San Jose last September, are among the 2,000 startup invitees expected for unveiling the government's Start Up India initiative on January 16.
 The global workshop on startups will be held in the capital, a senior government official said. Prime Minister Modi is expected to address the concluding session of the workshop, where he will unveil the government's action plan for promoting such enterprises based on a slogan he coined in his Independence Day Address last year — Start Up India, Stand Up India.
○Digital India footprint expands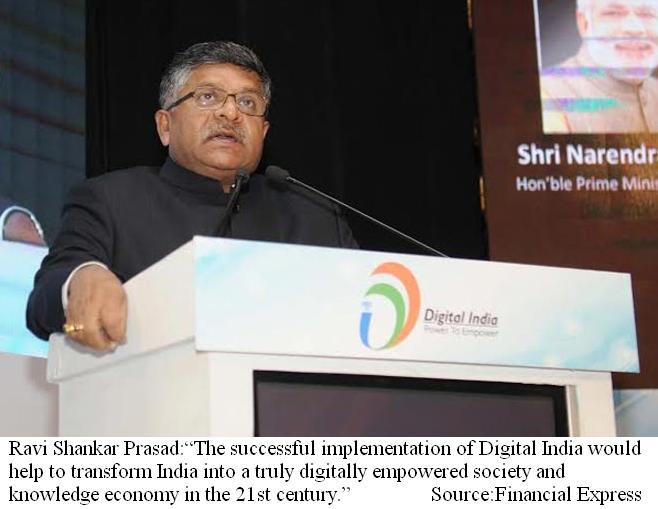 【New Delhi】New initiatives in digital infrastructure, connectivity and on-demand government services are steadily transforming the government's ambitious programme into reality. It was aptly termed in tech circles as the year-end blast.
 We are referring to the slew of Digital India-specific announcements made by IT and communications minister Ravi Shankar Prasad during the Good Governance week celebration in New Delhi. Out of nearly 23 initiatives, about half of them—Wi-Fi hotspots at Har ki Pauri, Haridwar and Dargah Sharif, Ajmer; setting up of NIC data centre at Bhubaneswar; launch of National Centre of Geo-Informatics; selection of private cloud service providers for government departments, among others—are expected to improve the existing digital infrastructure, connectivity and create jobs in tier-II and tier-III cities.
【News source】
India to roll out red carpet for Silicon Valley chiefs
Digital India footprint expands
○One world:
The aim of SEAnews
◆Recruitment of Ad-SEAnews Canvassers
Your Comments / Unsubscribe
SEAnews Messenger
SEAnewsFacebook
SEAnewsGoogle
SEAnews eBookstore
SEAnews eBookstore(GoogleJ)
SEAnews world circulation