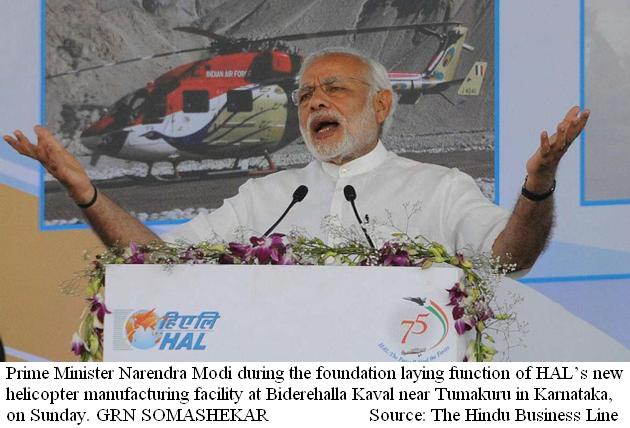 【Tumakuru】"Self-reliance in the area of security needs is crucial. We have to make our own weapons and 'Make in India' is a step towards achieving it."
 Laying the foundation stone for HAL's Rs 5,000 crore greenfield helicopter project at Biderehalla Kaval village, near Tumakuru, Prime Minister Narendra Modi said: "If India has to be self-reliant in its security requirements, our armed forces need the latest and modern equipment. We have to make our own weapons."
○Government planning to export Light Combat Aircraft Tejas, to take part in Bahrain Airshow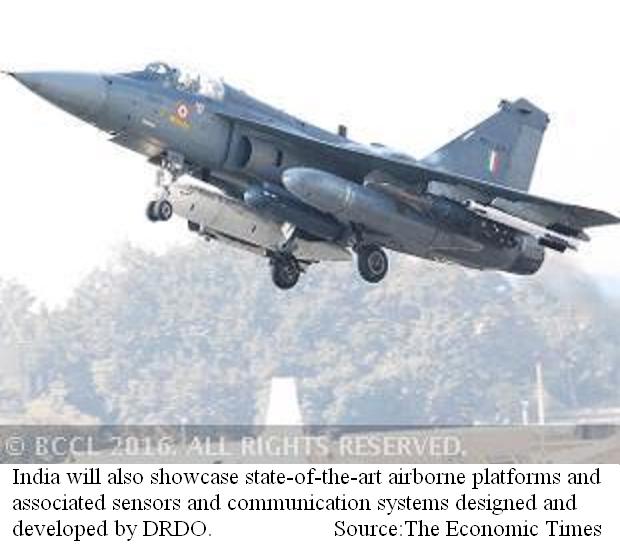 【New Delhi】India's Light Combat Aircraft Tejas will take part in Bahrain International Airshow this month (January 21-23) to explore export potential in what will be the first time the indigenously developed plane will fly outside the Indian air space.
 Besides the fighter and naval version of Tejas, India will also showcase state-of-the-art airborne platforms and associated sensors and communication systems designed and developed by Defence Research and Development Organisation.
○Govt may hire US, Israel cyber security firms for terror intel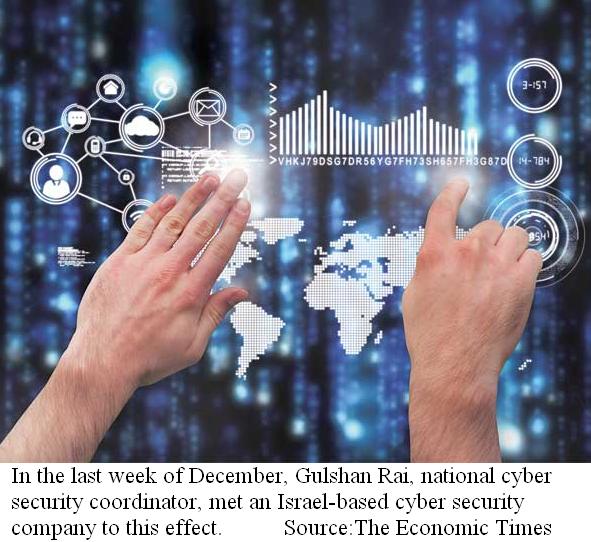 【New Delhi】In an effort to boost the country's cyber security mechanism after the Pathankot terror attack, the government is planning to tie-up with international cyber surveillance experts.
 According to sources, major cyber security firms from the United States and Israel have already had several rounds of discussions with different ministries involved - Telecom and Information Technology Ministry and Ministry of Home Affairs. In the last week of December, Gulshan Rai, national cyber security coordinator, met an Israel-based cyber security company to this effect.
 "The government is keen to tie-up with Israel on cyber security as they are the leaders in the sector. The plan is to plug the holes in our cyber security apparatus," said a senior official from the IT Ministry.
【News source】
Weapons manufacture is backbone of 'Make in India' programme: Modi
Indigenous defence production must for India's self-reliance: PM Narendra Modi
Government planning to export Light Combat Aircraft Tejas, to take part in Bahrain Airshow
Govt may hire US, Israel cyber security firms for terror intel
○One world:
The aim of SEAnews
◆Recruitment of Ad-SEAnews Canvassers
Your Comments / Unsubscribe
SEAnews Messenger
SEAnewsFacebook
SEAnewsGoogle
SEAnews eBookstore
SEAnews eBookstore(GoogleJ)
SEAnews world circulation