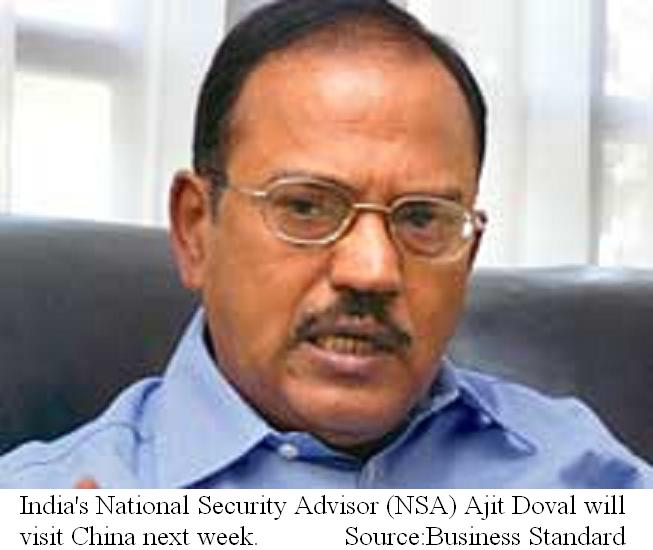 【New Delhi】India's National Security Advisor (NSA) Ajit Doval will visit China next week, to hold informal talks with his Chinese counterpart to discuss the border dispute and other strategic issues.
 Doval, who is also the special representative for Sino-India border talks, will also hold informal dialogue with his Chinese counterpart and state councillor Yang Jiechi on Tuesday, during which both officials would review the progress made on the border issue. During his visit to Beijing, Doval will also call on Chinese Premier Li Keqiang on Wednesday.
 India and China have, so far, held 18 round of talks to resolve the dispute along the 3,488-km long border.
○Sushma consults veteran diplomats on talks with Pak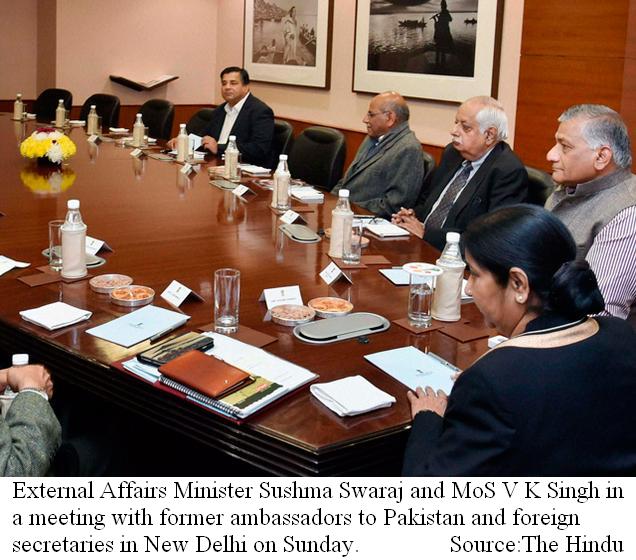 【New Delhi】External Affairs Minister Sushma Swaraj held a round-table meeting here on 03 January with a group of veteran diplomats, where a mood for dialogue with Pakistan was apparent.
 The participants included the former Special Envoy on Afghanistan S.K. Lambah; the former Foreign Secretaries Shyam Saran and Shiv Shankar Menon; and the former High Commissioners to Pakistan G. Parthasarathy, Sharat Sabharwal and TCA Raghavan. This was the first time after taking charge of the Ministry that Ms. Swaraj had specially summoned veteran diplomats for consultation.
 The meeting focussed on the political risks undertaken by Prime Minister Narendra Modi to restart the Comprehensive Bilateral Dialogue. Though the engagement was scheduled much before, it assumes renewed significance in the wake of the terror strike on the Indian Air Force base in Pathankot.
【News source】
Ajit Doval to visit China, to hold border talks
Sushma consults veteran diplomats on talks with Pak.
Foreign Minister Sushma meets ex-diplomats on Pakistan line
○One world:
AD-SEAnews
◆Recruitment of Ad-SEAnews Canvassers
Your Comments / Unsubscribe
SEAnews Messenger
SEAnewsFacebook
SEAnewsGoogle
SEAnews eBookstore
SEAnews eBookstore(GoogleJ)
SEAnews world circulation