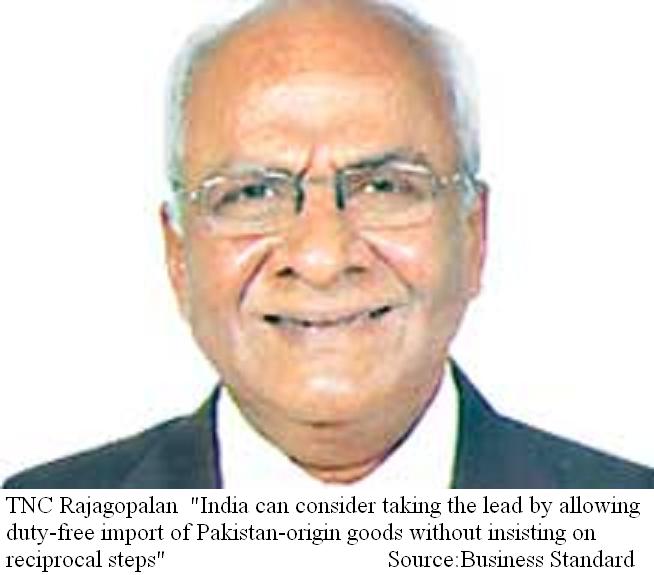 【New Delhi】As the new year begins, I hope India and Pakistan take meaningful steps towards normalising political relationship and enhancing economic cooperation. India can consider taking the lead by allowing duty-free import of Pakistan-origin goods without insisting on reciprocal steps from the other side.
 For decades, periodic political tensions have derailed attempts to improve economic ties between the two countries. India-Pakistan trade is about $2 billion a year, with India running a huge trade surplus with Pakistan. Informal trade via Dubai is estimated at $5 billion. Breaking down the trade barriers can increase the official trade to $25 billion or more and create a vested interest for peace in both the countries.
 Of late, the prime ministers of both the countries have talked of the need to resolve all issues amicably. Reasonable sections of the society appreciate that economic cooperation rather than confrontation will bring more benefit to people on both sides of the borders. They get shouted down by the belligerent sections, but that need not deter the leaders from taking pragmatic measures to bring about improvements in trade-related infrastructure, enhancing transport connectivity, customs facilitation, specialised trade fairs and increasing people-to-people connectivity by easing the visa regime, improving telecommunication links, information sharing, etc. Most of these measures need not cause much heartburn on either side.
○Allies back talks with Pakistan but Sena hits out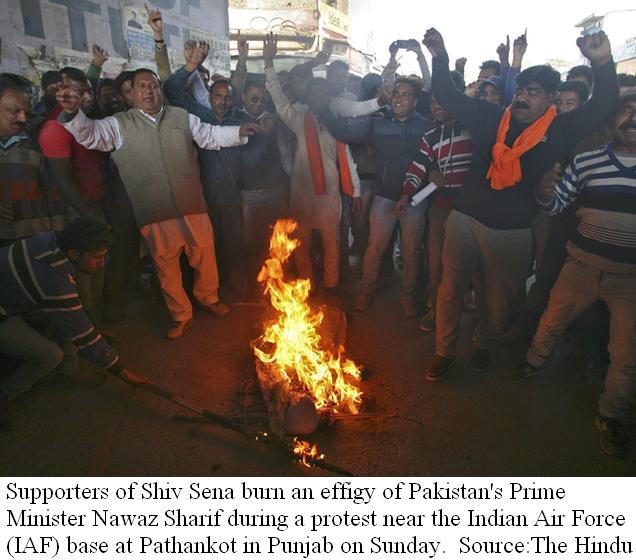 【New Delhi】Even as the Shiv Sena termed the Pathankot terror attack a "security failure" and said there should be no talks with Pakistan, the RSS and some key BJP allies stood by the Narendra Modi government's attempt to engage Pakistan days before the terror strike in the Punjab town.
 The Pathankot terror attack comes days after Prime Minister Narendra Modi made a surprise visit to Lahore to wish his Pakistani counterpart Nawaz Sharif on his birthday, on Christmas.
 "We are against talks with Pakistan. We had said when Mr. Modi went there that we had apprehensions Pakistan would backstab India. These have come true," Shiv Sena leader Sanjay Raut told The Hindu.
○Kashmiri politicians speak in one voice on continuing Indo-Pak talks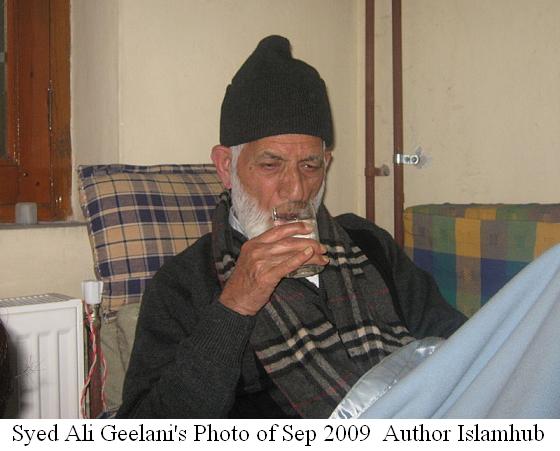 【New Delhi】The political leadership of Jammu and Kashmir — both separatists and mainstream parties — want the India-Pakistan dialogue process, which seemed to be in some doubt after Saturday's(02-01-16) terror attack, to continue.
 Speaking to The Hindu, the State's septuagenarian separatist leader Syed Ali Shah Geelani said the Pathankot violence should not be linked with the talks. The two countries should continue to engage with each other and resolve Kashmir and other disputes, he said. National Conference leader Ali Muhammad Saga said the strike was an attempt to derail the dialogue process. The Peoples Democratic Party said India should not give up on Prime Minister Narendra Modi and his Pakistani counterpart Nawaz Sharif's attempts to resolve the pending disputes.
【News source】
Untying the Gordian knot of Indo-Pak ties
Allies back talks with Pakistan but Sena hits out
Kashmiri politicians speak in one voice on continuing Indo-Pak talks
○One world:
AD-SEAnews
◆Recruitment of Ad-SEAnews Canvassers
Your Comments / Unsubscribe
SEAnews Messenger
SEAnewsFacebook
SEAnewsGoogle
SEAnews eBookstore
SEAnews eBookstore(GoogleJ)
SEAnews world circulation