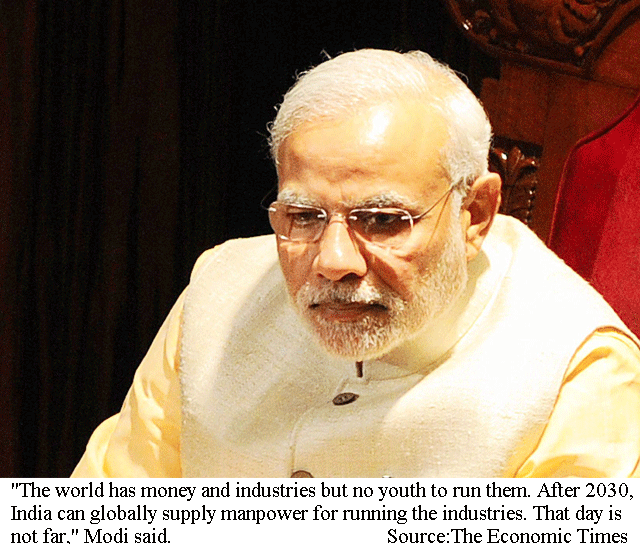 【Guwahati】Highlighting the growing youth population of the country, Prime Minister Narendra Modi on the 19th January said that India can supply manpower for running the industries across the globe.
 "The world has money and industries but no youth to run them. After 2030, India can globally supply manpower for running the industries. That day is not far," Modi said after laying the foundation stone of Indian Institute of Information Technology Guwahati.
○Poor labourers paying price for India's cheap car boom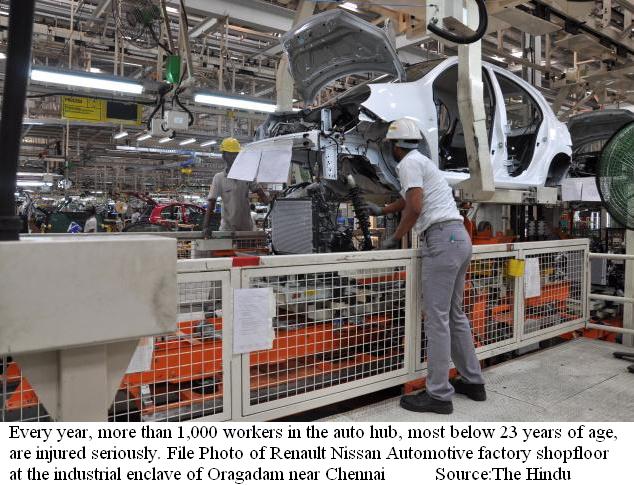 【Faridabad】In a dingy factory in the sprawling industrial hub of Manesar in northern India, a plastic moulding machine malfunctioned, mangling Visheshwar Prasad Singh's right hand as he made parts for a supplier to the country's major automakers.
 "I had no training to use the machine and was asked to operate it one day," said the 51-year-old, who made parts for Ranee Polymers, supplying to Honda Motor Co and Yamaha Motor Co. Doctors reattached his hand, but after 14 months and three operations it remains near-paralysed.
Singh was one of thousands of poor labourers, many temporary, who toil for 12 hours a day making auto parts for as little as $3-a-day to feed India's cheap car boom.
○MBAs, BTechs among 19,000 UP applicants for 114 sweepers' jobs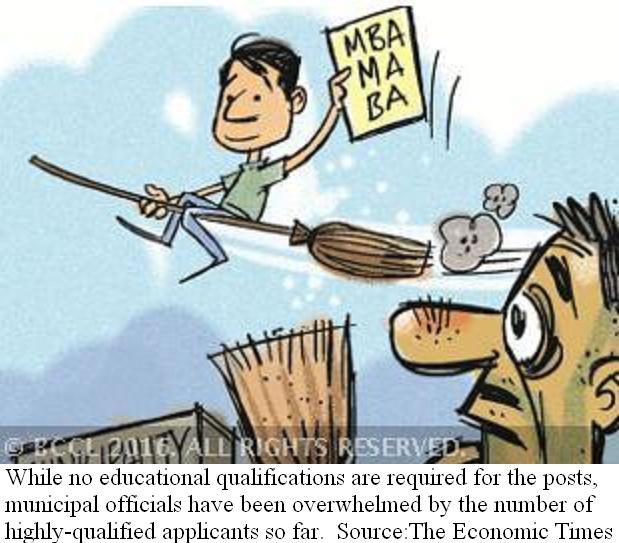 【Amroha】When the municipality here advertised for 114 posts of 'safai karamchari' (sweepers), it had hardly imagined that 19,000 applications, mostly from BA, BSc, MA, BTechs and MBAs would come in.
 While officials of Amroha Nagar Palika are expecting yet more applications, the state government has ordered the selection process to be put on hold as organizations representing sweepers have protested, demanding the posts be reserved only for the valmiki community.
【News source】
India can supply manpower for running industries globally: PM Narendra Modi
Poor labourers paying price for India's cheap car boom
Poor labourers paying price for India's cheap car boom
MBAs, BTechs among 19,000 UP applicants for 114 sweepers' jobs
○One world:
AD-SEAnews
◆Recruitment of Ad-SEAnews Canvassers
Your Comments / Unsubscribe
SEAnews Messenger
SEAnewsFacebook
SEAnewsGoogle
SEAnews eBookstore
SEAnews eBookstore(GoogleJ)
SEAnews world circulation