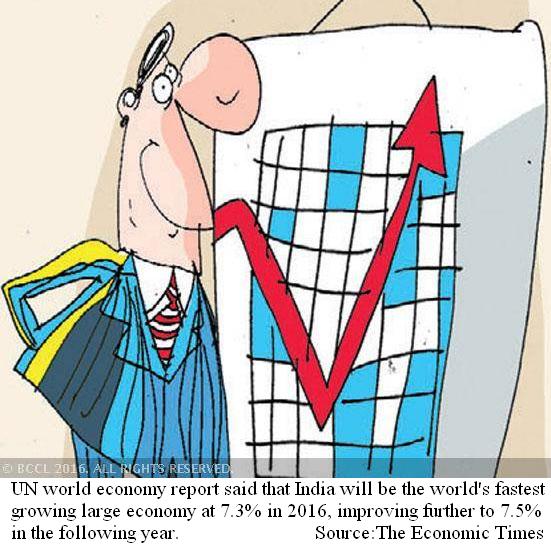 【New Delhi】India will be the fastest-growing major economy in the world in 2016, says the United Nations' 'World Economic Situation and Prospects 2016' report, launched on the 22nd of January.
 The report expects the Indian economy, which accounts for over 70 per cent of South Asia's GDP, to grow 7.3 per cent in 2016 and 7.5 per cent in 2017, up from an estimated 7.2 per cent in 2015. South Asia is expected to be the world's fastest-growing region in 2016 and 2017 despite challenging global conditions, it added.
○India can be a bright spot, says economist Nouriel Roubini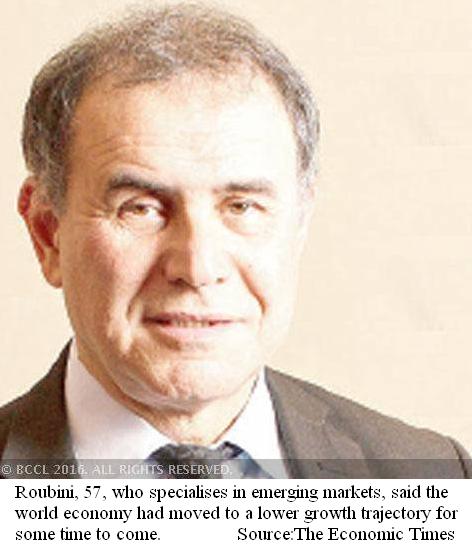 【New Delhi】India, with an accelerated pace of reforms, has the potential to be one of the bright spots in a woe-stricken global economy, says "Dr Doom" Nouriel Roubini, the US-based economist famous for calling the 2008 global financial meltdown.
 He told the Economic Times in an interview that while structural reforms in India were directionally right, the speed of policy changes could be faster.
○South Asia and particularly India will be a star performer in 2016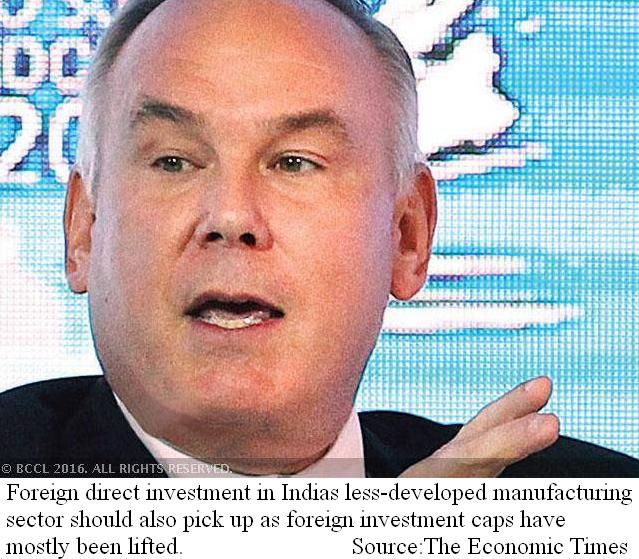 【New Delhi】India must play to its strengths to enhance its position on a shifting world economic stage, Dennis Nally, Chairman of PricewaterhouseCoopers International, says in his column in the Economic Times
 PwC's Economists Unit anticipates South Asia — and particularly India — will be a star performer in 2016. For the second year in a row, we expect India to grow by around 7.7 per cent in real terms and that it will continue to reap the benefits of recent reforms. The cut in the policy rate by the Reserve Bank of India last year will continue to support consumption and investment growth this year. Foreign direct investment in India's less-developed manufacturing sector should also pick up as foreign investment caps have mostly been lifted.
○Economic reforms in India are in right direction: Rajan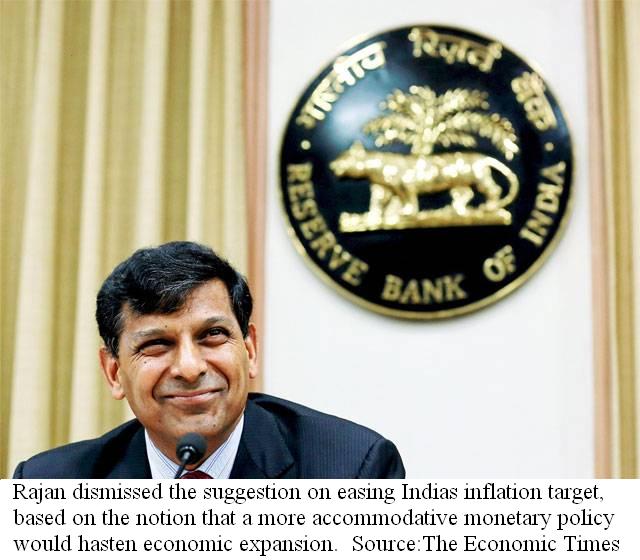 【Davos】Economic reforms in India are going in the right direction, but the level is "wrong", RBI Governor Raghuram Rajan has said, referring to some of the outdated regulations that are currently in place.
 "Well let me put it this way, the direction is the right one. The level is wrong. We have too much of the wrong kind of regulation and too little of the right kind of regulation," Rajan told Bloomberg TV in an interview yesterday(21-01-16).
 Meanwhile, Rajan shot down National Institution for Transforming India Aayog (Niti Aayog) chief Arvind Panagariya's suggestion to raise the central bank's inflation target, while pointing out that the country's macroeconomic fundamentals were stable. He told the Economic Times on the sidelines of the World Economic Forum in Davos. He said the current global market turbulence may owe much to central banks persisting with stimulus programmes for too long.
【News source】
At 7.3%, India will be world's fastest growing large economy this year: UN
India to be fastest growing economy at 7.3% in 2016: UN report
At 7.3%, India will be world's fastest growing large economy this year: UN
India can be a bright spot, says economist Nouriel Roubini
ET GBS: India must play to its strengths to enhance its position on a shifting world economic stage, says Dennis Nally
Economic reforms in India are in right direction: Rajan
Economic reforms in India are in right direction: Rajan
○One world:
AD-SEAnews
◆Recruitment of Ad-SEAnews Canvassers
Your Comments / Unsubscribe
SEAnews Messenger
SEAnewsFacebook
SEAnewsGoogle
SEAnews eBookstore
SEAnews eBookstore(GoogleJ)
SEAnews world circulation