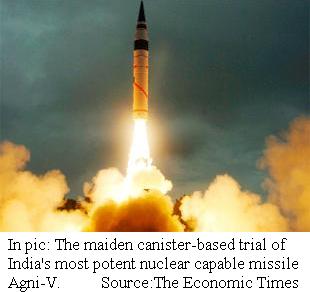 【New Delhi】Even though India moved up two places in a somewhat controversial international ranking on nuclear security, the 2016 Nuclear Threat Initiative (NTI) security index was greeted here with derision.
 This biennial exercise, a joint effort between Washington-based Nuclear Threat Initiative and Economist Intelligence Unit (EIU) comes weeks before the nuclear security summit, this year to be held in Washington DC in March.
 As in the past, the Indian government has refused to respond to the report officially. In the past two reports India has featured near the bottom — this year it moved up to 21 but as the report itself states, is near the bottom in theft ranking.
 "India improved by participating in bilateral assistance activities with the United States and putting in place the IAEA Additional Protocol. In the future, India's nuclear materials security conditions could be improved by strengthening laws and regulations for on-site physical protection, control and accounting, and mitigating the insider threat, and ensuring protection of materials during transport is in line with IAEA guidance."
 India ratified the IAEA's Additional Protocol in 2014, having committed to it in 2006.
○Pakistan's nuclear warheads aimed at deterring India: US report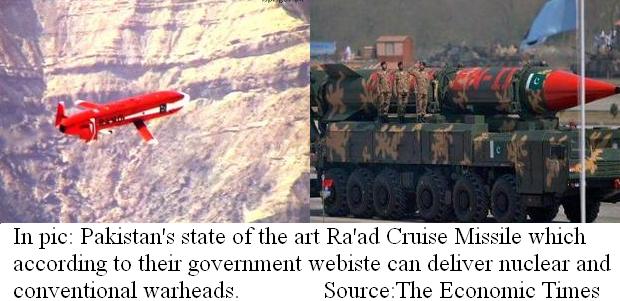 【Washington】Pakistan's nuclear warheads which are estimated to be between 110-130 are aimed at deterring India from taking military action against it, a latest Congressional report has said.
 The report also expressed concern that Islamabad's "full spectrum deterrence" doctrine has increased risk of nuclear conflict between the two South Asian neighbours.
○Pakistan to sell 8 JF-17 Thunder fighter jets to Sri Lanka, inks eight agreements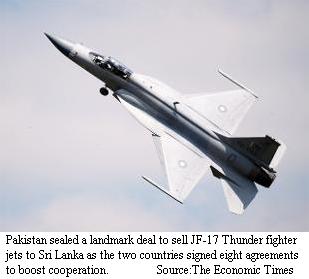 【Colombo】Pakistan on the 5th of January sealed a landmark deal to sell JF-17 Thunder fighter jets to Sri Lanka as the two countries signed eight agreements to boost cooperation in areas like trade promotion, and science and technology besides combating money laundering and terror financing.
 Initially, the jets were manufactured with Chinese technical assistance but now it is solely done in Pakistan, according to a Geo TV report that claimed the deal has been finalised despite pressure from India which was forcing Colombo to buy Indian aircraft.
【News source】
India suspects nuclear security index a ploy to reveal country's stockpile
Pakistan's nuclear warheads aimed at deterring India: US report
Pakistan's nuclear warheads aimed at deterring India: US report
○One world:
AD-SEAnews
◆Recruitment of Ad-SEAnews Canvassers
Your Comments / Unsubscribe
SEAnews Messenger
SEAnewsFacebook
SEAnewsGoogle
SEAnews eBookstore
SEAnews eBookstore(GoogleJ)
SEAnews world circulation