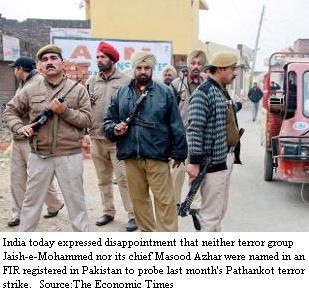 【New Delhi】India today (Feb 19, 2016) expressed disappointment that neither terror group Jaish-e-Mohammed nor its chief Maulana Masood Azhar were named in an FIR registered in Pakistan to probe last month's Pathankot terror strike.
 "It is a small step in the right direction. But it is disappointing that neither the name of Jaish nor Masood Azhar was incorporated in the FIR," a senior government official said.
 Pakistan filed the FIR against "unknown persons" after weeks of probe into the attack on the air base on January 2 in which seven security personnel were killed. It was registered at the Counter-Terrorism Department (CTD) in Gujranwala in the neighbouring country's Punjab province.
○A LeT operative testifies via video link from US to a Mumbai court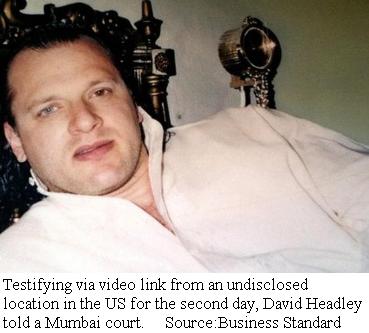 【New Delhi】The Lashkar-e-Taiba (LeT) discussed a plan to attack a meeting of Indian defence scientists at the Taj Mahal Hotel in Mumbai about a year before it struck the city in November 2008, killing 166 people, David Headley said in court on the 9th of February.
 Testifying via video link from an undisclosed location in the US for the second day, Headley told a Mumbai court that he had attended a meeting of LeT operatives in Pakistan's Muzzafarabad in 2007, where the plan to attack Indian defence scientists' meeting in Mumbai was discussed. He said the meeting was attended by his Lashkar handler Sajid Mir and others and "it was decided that I should go to India." Headley said he was tasked with conducting a reconnaissance of the hotel.
○U.S. shares Headley's phone details with NIA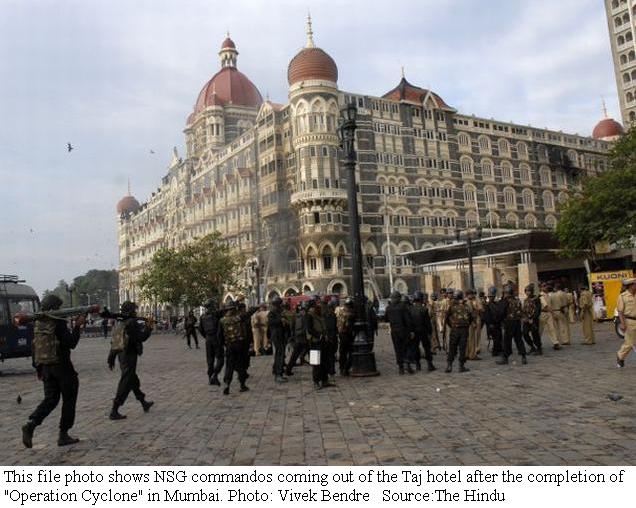 【New Delhi】The United States has provided the National Investigation Agency (NIA) with the details and specifications of a mobile phone handset belonging to Lashkar-e-Taiba operative David Coleman Headley, which was used by him to videograph key targets a few months before the 26/11 Mumbai terror attacks.
 The Sony Ericsson handset (model SEK 7701) was given to the Lashkar-e-Taiba operative by his handler Major Iqbal, an official of Pakistan's Inter-Services Intelligence (ISI).
 He told the court that he completed five or six leadership courses offered by the LeT, at which Jamaat-ud-Dawa chief and Mumbai attacks mastermind Hafiz Saeed and Zaki-ur-Rehman Lakhvi were also present.
○Rehman Malik rubbishes Headley's testimony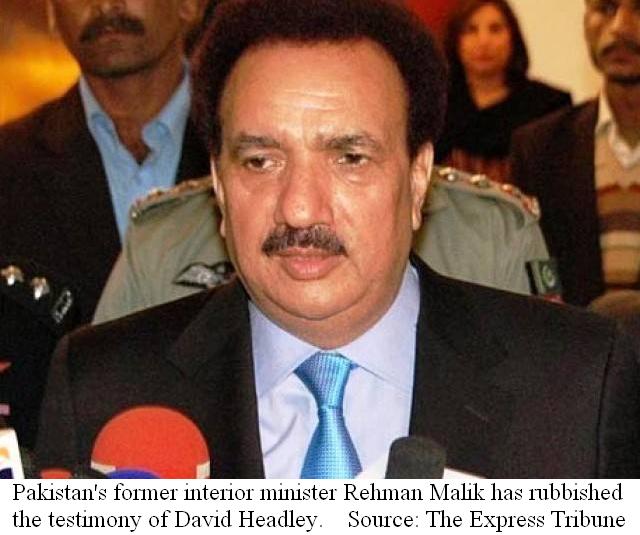 【Islamabad】Accusing India of trying to defame Pakistan by concocting confessions out of David Headley, former interior minister Rehman Malik has termed Pakistani-American terrorist's testimony in the 2008 Mumbai attack case as "a pack of lies".
 Headley, 55, was jailed for 35 years in 2013 by a Chicago court for his role in the November 2008 Mumbai attacks.
【News source】
Pathankot strike: India 'disappointed' as Pakistan FIR omits JeM, Masood Azhar names
Pathankot strike: India 'disappointed' as Pak FIR omits JeM, Masood Azhar names
Pakistan lodges FIR into Pathankot terror attack case
US knew about Headley's activity in Pakistan
U.S. shares Headley's phone details with NIA
Not paid by ISI or LeT, says Headley
ISI wanted Headley to penetrate military
26/11: Headley's deposition adjourned due to technical glitch
26/11 attacks: Headley deposes before Mumbai court for third day
David Headley's deposition adjourned due to technical snag in video conference
Headley deposes before Mumbai court; says he visited India 7 times before attack
Rehman Malik rubbishes Headley's testimony
Rehman Malik rubbishes Headley's testimony
○One world:
The aim of SEAnews
◆Recruitment of Ad-SEAnews Canvassers
Your Comments / Unsubscribe
SEAnews Messenger
SEAnewsFacebook
SEAnewsGoogle
SEAnews eBookstore
SEAnews eBookstore(GoogleJ)
SEAnews world circulation