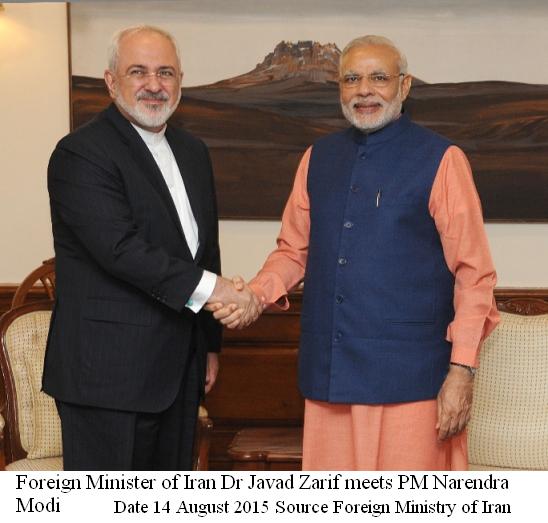 【New Delhi】The government is pursuing a two pronged strategy on diversifying sources, while trying to cut energy dependence, says Oil Minister Dharmendra Pradhan, during an interview with The Hindu in New Delhi ahead of PM Modi's visit to Iran later this month.
 Q:PM Modi is headed to Iran this month, what can we expect from the visit when it comes to the energy deals you had discussed during your visit in April?
 A:In the post-sanction era, Iran and India are seeing this kind of high profile engagement for the first time, with my visit, followed by the External Affairs Minister Sushma Swaraj, and now PM Modi's visit. This will give our relationship a new bilateral height. Not only Iran but all Persian Gulf countries want to build a new strategic relationship with India. Iran and India have old ties. In all the difficult days of Iran, India stood by its economic interests, and Iran recognizes that. So our discussions have been positive. Specifically, two issues seem to be a challenge: one is for the payment of $6.5 Billion in dues that India needs to pay Iran, and the question of interest. The other is India's desire to secure the Farzad-B gas field.
 Q:Is an agreement likely soon, when the PM travels?
 A:There is no confusion in either of these. Regarding the dues, we will pay Iran in full, and in Euros. Last month we finalized an agreement between our federal banks on the channel for the payment, and this money will be duly transferred through a European bank. Regarding the terms, including the interest, we still need some clarity. With Farzad-B there is complete clarity. They have assured us it is meant for India and is taken out of the bidding process. We have to still decide on a price that secures our investment and ensures a profit for Iran, which is ongoing.
○Govt allows Iranian oil firm to buy office in Mumbai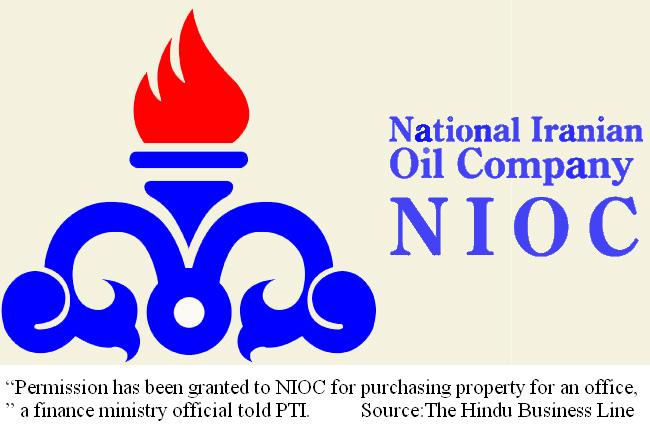 【New Delhi】Keen on strengthening ties with Iran, the government has allowed National Iranian Oil Company (NIOC) to buy office in Mumbai and is processing requests to allow three of its banks to open branches in the country.
 With the lifting of international sanctions, major economies including China and Korea are courting Iran, which has the world's second-largest gas reserves after Russia. Not to be left behind, India too is keen to raise its engagement with a nation which once was its second biggest oil supplier. Prime Minister Narendra Modi is likely to visit Tehran shortly to bolster ties.
 "Permission has been granted to NIOC for purchasing property for an office," a finance ministry official said. Indian refiners are looking at nearly doubling buying of crude oil from Iran's national oil company, NIOC to 20 million tonnes this year and it having a permanent office would help trade.
○India looking at Iran-like solution for $100m million payment crisis with Venezuela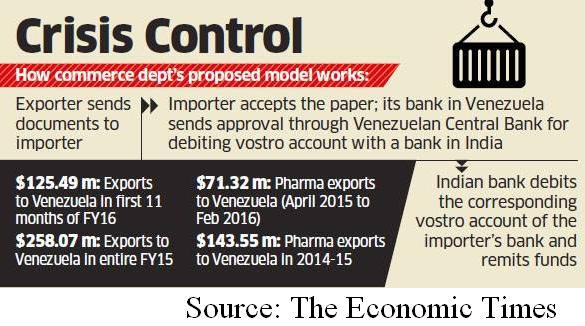 【New Delhi】India is looking for an Iran-like solution to defuse a payment crisis of $100 million with Venezuela.
 Prodded by pharmaceutical exporters whose payments from Venezuelan companies have been stuck for more than a year, the government is planning to put in place a model similar to the rupee payment mechanism with Iran.
 The economic crisis in Venezuela has hit Indian pharma exporters the most as this segment comprises over half of India's shipments to the South American country.
 "Venezuela is in a crisis and has no money to pay us. We plan to replicate the Iran mechanism but it will be nuanced based on the circumstances... Reserve Bank of India is working out the modalities," an official said, requesting not to be identified.
 India's exports to Venezuela fell sharply to $125.49 million in the first 11 months of 2015-16 from $258.07 million in the entire previous fiscal. Pharma exports dropped to $71.32 million in April 2015-February 2016 from $143.55 million in 2014-15.
【News source】
'We need to cut dependence on energy imports by 10%'
Govt allows Iranian oil firm to buy office in Mumbai
India looking at Iran-like solution for $100m million payment crisis with Venezuela
○One world:
AD-SEAnews
◆Recruitment of Ad-SEAnews Canvassers
Your Comments / Unsubscribe
SEAnews Messenger
SEAnewsFacebook
SEAnewsGoogle
SEAnews eBookstore
SEAnews eBookstore(GoogleJ)
SEAnews world circulation