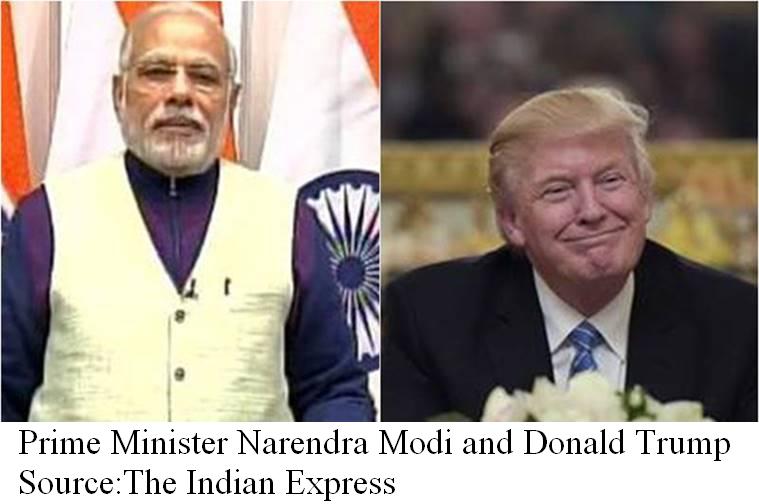 【Washington】During a call with Prime Minister Narendra Modi of India, President Donald Trump emphasised that the US considers India a true friend and partner in addressing challenges around the world. He invited Prime Minister Modi to visit the country later this year, the White House said on the 24th January (India time) in a readout of the call.
 The two leaders discussed opportunities to strengthen the partnership between the US and India in broad areas such as the economy and defence. Besides this, they also discussed security in the region of South and Central Asia. President Trump and Prime Minister Modi resolved that the US and India stand shoulder to shoulder in the global fight against terrorism.
 The Trump White House chose to call India— Trump's fifth to world leaders — after the new President had conversations with leaders of Washington's two immediate neighbours, Canada and Mexico, on Saturday, and with leaders of Israel and Egypt on Sunday.
 The fact that Trump chose to call New Delhi ahead of Moscow, Beijing, Tokyo or any of the European capitals points to the non-controversial yet weighty nature of US ties with India, which have been based on a bipartisan consensus in both countries.
○The trend of open economy will be continued: Google CEO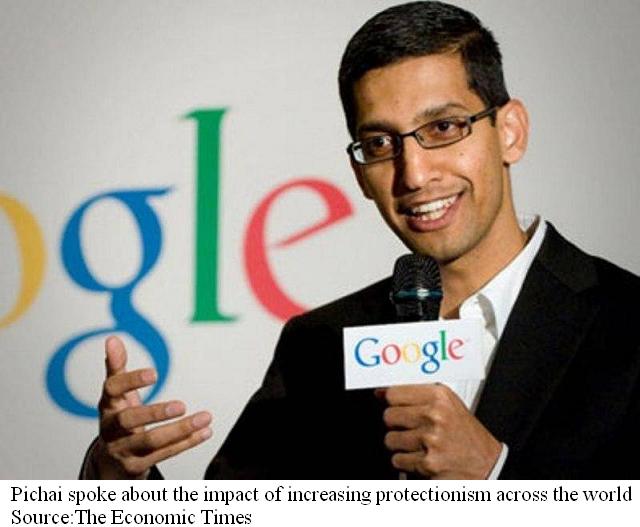 【Kharagpur】On Wednesday (04-01-17), in an interaction with ET's Surabhi Agarwal and TV Mahalingam, Sundar Pichai, CEO of Google, spoke about the impact of increasing protectionism across the world. Edited Excerpts:
 Broadly speaking, the world has got more connected and coupled economically and the movement of resources has helped the world tremendously over the past few decades. By any metric, it has been tremendous progress overall.
 So, I don't think that's in doubt. I think there are good questions being asked about if progress is reaching everyone, uniformly. And I think there are good questions being asked in the US about median wages. Definitely, I think they are important issues to address. I would broadly say that the US is one of the most open economies in the world and I expect it to be that way. Globally, these trends are macro, secular trends… so I am optimistic.
 I have always felt the US to be an open and inclusive country. I don't expect any of that to change. I think there are some good debates that are a part of a democratic process — it's a two-party system. I think having grown up in India too, and seeing democracy work for India for many, many years … overall, I think there is a robust democratic process. There has been a peaceful transition underway.
 I won't project from that any macro changes. Companies in the US deeply care about being competitive. The reason why they are the best in the world is because they invest in the best resources and they have that mindset. There is nothing that I see that indicates that will change.
【News source】
In first phone call, Donald Trump invites PM Narendra Modi to visit US later this year
Donald Trump calls PM Modi as the US president struggles to get footing
Over time you will see more global products that are developed in India first. That's our aspiration: Sundar Pichai, CEO Google
○One world:
The aim of SEAnews
◆Recruitment of Ad-SEAnews Canvassers
Your Comments / Unsubscribe
SEAnews Messenger
SEAnewsFacebook
SEAnewsGoogle
SEAnews eBookstore
SEAnews eBookstore(GoogleJ)
SEAnews world circulation