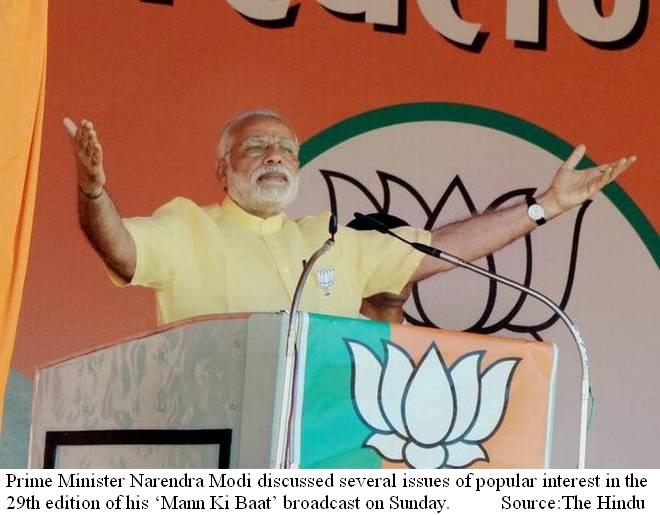 【New Delhi】Calling upon the youth to adopt digital payments in a big way, Prime Minister Narendra Modi on Sunday (26-02-17) said all individuals participating in the Digi Dhan Yojana constitute "an anti-corruption cadre".
 "To me, each and every individual involved in this mission constitutes a new anti-corruption cadre in the country. In a way, you are a soldier in the cause of cleanliness and purity," Modi said in his monthly radio broadcast Mann Ki Baat.
○Channapura village in Hassan goes cashless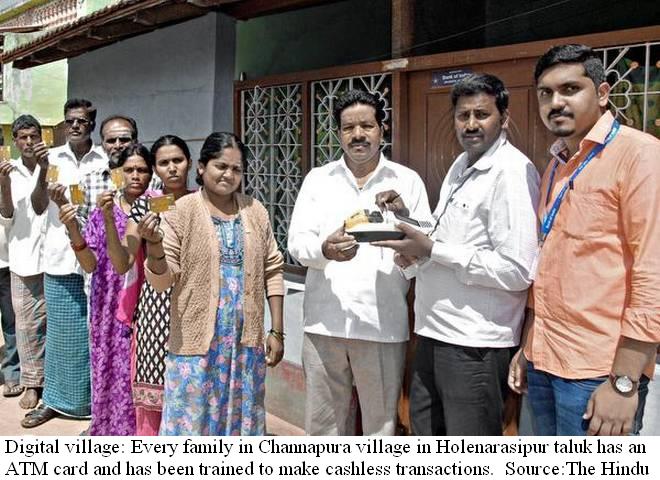 【Channapura】In a first in Hassan district, Channapura village in Holenarsipur taluk has gone cashless. It has secured the tag of a 'digital village'.
 Shopkeeper Mahesh Gowda accepts debit cards or cash transfer through mobile phones. He acquired a mobile point of sale (mPOS) through the Bank of India (BoI) branch at Halekote. "This is easy and safe. People are gradually adopting cashless transactions," Mr. Gowda said.
 The village, which has 250 households, has a population of 480. "Every person, including minors, has a bank account and all of them have been linked to Aadhaar. Among them, 450 have debit cards. Everyone has been trained to handle mobile transactions either through smartphones or USSD technology in case of ordinary phones," said A. Anirudh, branch manager.
 Senior officers of BoI, H.D. Revanna, Holenarsipur MLA, and officers representing Hassan district administration participated in a programme to declare Channapura a 'digital village' recently.
○A crop of discontent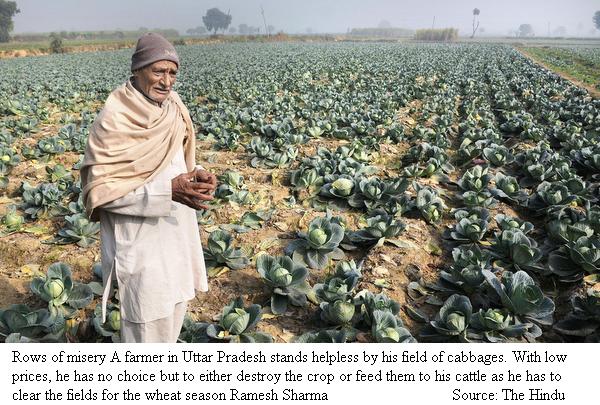 【Moradabad】As one travels to villages in western Uttar Pradesh and across the industrial town of Moradabad, it is common to come across angry people criticising Prime Minister Narendra Modi for his "thoughtless'' move of note-bandi (the term used in the Hindi heartland for demonetisation).
 With most of the cash sucked out of the State's economy, and the banks — especially the rural ones — unable to meet demand for new notes, livelihood of hundreds of people has come to a grinding halt.
 Farmers, who have been worst hit with prices of their produce crashing to below-sustenance levels, are seething the most.
 "We had voted Modi to power and made him our Prime Minister with a lot of hope. But see how he has let us down. Farmers are totally ruined because of note-bandi, and our vegetables are being fed to the animals. How can we vote for him again," says a distressed Kamal Singh who grows potatoes and cabbages in a village in Hapur.
【News source】
Those using Digi Dhan are anti-corruption soldiers: PM
Digital payments will help fight corruption: Modi
Channapura village in Hassan goes cashless
A crop of discontent
○One world:
AD-SEAnews
◆Recruitment of Ad-SEAnews Canvassers
Your Comments / Unsubscribe
SEAnews Messenger
SEAnewsFacebook
SEAnewsGoogle
SEAnews eBookstore
SEAnews eBookstore(GoogleJ)
SEAnews world circulation