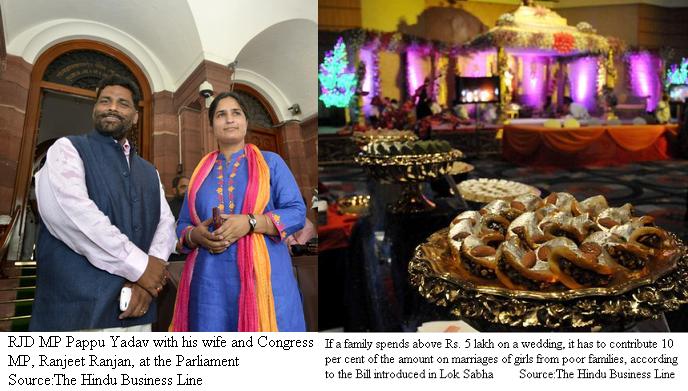 【New Delhi】A Bill in the Lok Sabha seeks to put a limit on the number of guests to be invited and dishes to be served in weddings to check "show of wealth" and wants those spending above Rs. 5 lakh to contribute towards marriages of poor girls.
 If a family spends above Rs. 5 lakh on a wedding, it has to contribute 10 per cent of the amount on marriages of girls from poor families, according to the Bill introduced by Congress MP Ranjeet Ranjan, wife of MP Pappu Yadav.
 The Marriages (Compulsory Registration and Prevention of Wasteful Expenditure) Bill, 2016, may be taken up as a private member's Bill in the upcoming Lok Sabha session.
○Govt thrust on rural infra to fuel kitchenware sales: TTK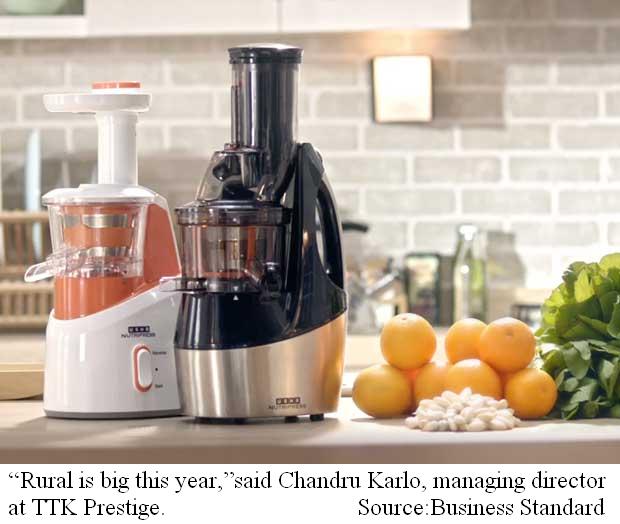 【Bengaluru】TTK Prestige, a leading kitchen and electric appliance maker in India, expects see a huge opportunity in the rural market this year as the emphasis on infrastructure would mean more houses with kitchens that need appliances.
"People in rural areas will be the ones with the disposable income. The rabi crops have had a great yield. The growth rate has also been revised. This will all lead to a better rural growth for us," said Chandru Karlo, managing director at TTK Prestige, in an interview. "Rural is big this year."
 In the last quarter, in the month of November the company's sales went down by 35 per cent due to demonetisation.
【News source】
No more extravagant wedding? Bill in Lok Sabha seeks cap on guests, spending
Govt thrust on rural infra to fuel kitchenware sales: TTK
○One world:
AD-SEAnews
◆Recruitment of Ad-SEAnews Canvassers
Your Comments / Unsubscribe
SEAnews Messenger
SEAnewsFacebook
SEAnewsGoogle
SEAnews eBookstore
SEAnews eBookstore(GoogleJ)
SEAnews world circulation